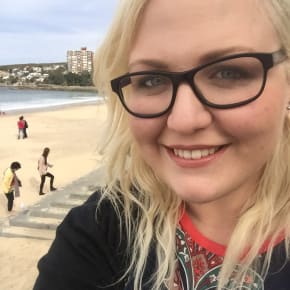 Katrina, Female, 26
Preferred stay length
1 year or more
About me
I am a 27 year old kindergarten teacher. Born in Brisbane but travelled all over.
I love animals but don't have any. I'm a non-smoker who's a big fan of headphones.
I like having barbecues with mates and the occasional cider but mostly i like going to bed early to watch Netflix.
I'm straight but my best friend is a gay man so need somewhere LGBT friendly.
Very easy going and easy to get along with.
Working full time
No pets
No children
Non-smoker
Preferred accommodation types
Room(s) in an existing share house
Studio flats for rent
Granny flat for rent
Whole properties for sharing
Katrina is also interested in Teaming-Up and starting a new share house.
Preferred locations
Katrina on social media
You need to be logged in, verified & upgraded to view social content.
Teamup with Katrina in one of these rentals