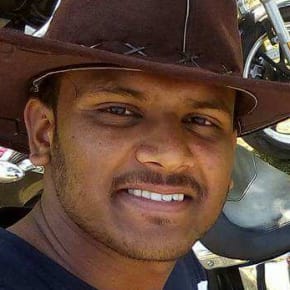 SHUBHAM NATIKAR & XYZ, 22-24
Preferred stay length
6 months
About us
Looking for an accommodation to my friend. He is coming with his wife on Feb 23rd for Post-Doc study at Murdoch University.
Student
Non-smoker
No pets
No children
Property preferences
| | |
| --- | --- |
| Room furnished | Required |
| Internet | Flexible |
| Bathroom type | Flexible |
| Parking | Flexible |
| Maximum number of flatmates | Flexible |
Preferred accommodation types
Room(s) in an existing share house
Whole properties for sharing
Studio flats for rent
Granny flat for rent
1 bedroom flat for rent
Homestay
Shared Room
Student accommodation
SHUBHAM NATIKAR & XYZ are also interested in Teaming-Up and starting a new share house.
Preferred locations
SHUBHAM NATIKAR on social media
You need to be logged in, verified & upgraded to view social content.
Teamup with SHUBHAM NATIKAR & XYZ in one of these rentals