 $120
Dean
1.4 km from Chelsea Heights
Clean and tidy and social
Free to Message $170
John
1.4 km from Chelsea Heights
Hi I'm a casual no stress type of guy who enjoys meeting people, having a good time and loving life. i also enjoy cooking and trying new things!
Free to Message
$270
Trent
1.4 km from Chelsea Heights
I work Mon - Fri 8 30am - 5pm in a regional role throughout the Inner and South Eastern suburbs of Melbourne. I've lived around this area for majority of my life. I keep myself busy with sport and a few hobbies so rarely home. When I am home I don't mind binge watching a TV series, having a beer or wine or even a casual chat. I'm a pretty relaxed person and not phased by much, I also thoroughly enjoy a good laugh
Free to Message
$200
Jennifer
1.4 km from Chelsea Heights
Hey there, My names Jen I currently work and live in London but am coming home to Melbourne in July to start my Masters at Monash Uni. I grew up in Bayside and want to live in this area again when I get back. I'm easy going, tidy, mostly out and about to be honest and would like to live with chill people I can enjoy a meal and a beverage with from time to time. If you have anything available coming up in July would love to hear from you.
Free to Message
$150
Shanna
1.4 km from Chelsea Heights
I'm a 22 year old female, I work at Iga close to mount Eliza, on a casual basis ,working a minimum of 3 shifts a week mostly arvo/nights. I'm also backed up with Centrelink so cash flow is always comeing in. iv put down my length of stay at 6 months as I haven't done this type of shared living before. if all goes well I'm welcome to stay longer. currently renting a govment house for youth but it's time to move on to a brighter future. I'm quite out going loves to sit an chill, mostly won't even be home as I have wide network of friends and family. I don't drink, I do have my license an a car that will want a spot to park.
Early bird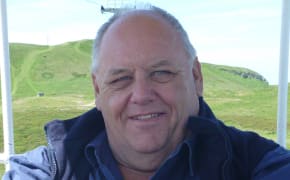 $200
Rob
1.4 km from Chelsea Heights
Hi, my name is Rob and I'm looking for a long-term stay in a nice, quiet house. I'm between careers at the moment so I'm flexible with where I live, but while I'm looking for a good job I'm working full-time as an Uber driver. I won't drive late at nights - I much prefer to get up early and take people to work so an early-rising household would suit me. I'm generally home by 7 or 8pm weeknights, 10pm Friday and Saturday nights. My main interest is SCUBA diving, although I probably won't be doing much of that until winter's over. I will need some drying and storage space for dive gear, say a couple of square metres in the garage. I also like fishing and have a kayak which I'll need to store as well. Other than that I am pretty quiet and unassuming. I get on well with people but I also like to keep to myself as well. I drink very little, I really have to be in the mood and even then I'll only have 3 or 4 stubbies at most. I do NOT want to live in a "party house" I am a NON-SMOKER and, worse than that I am an EX-SMOKER!! :) I cannot tolerate 2nd-hand smoke so a totally non-smoking household is a must!! Hope to hear from you soon. Cheers, Rob
Free to Message
$200
Nicholas
1.4 km from Chelsea Heights
hello,hello, My name is Nicholas or Nick... I'm 28male sales professional working in clayton . I Rather meet up in person over a coffee so we both get to know where we stand and who i am as a person and you can make a decision from there & I too. Friends say im ,well mannered, tidy clean and very respectable. I'm looking to move to a share accommodation that values the same. male or female it doesnt bother me.. I've grown up with 3 sisters so dont mind a house full of females i can deal with it lol.
Free to Message
New | $180
Olly
1.4 km from Chelsea Heights
Hey, I'm Olly. I'm 17 but don't let my age scare you, I have been living on my own for quite some time now. I'm respectful, kind and love to have a laugh. I like to keep active and I fulfill this by skating. I like to live a reasonably healthy lifestyle, but love to have fun when the time comes. I am not a party person and prefer to chill out with mates. Additionally, I can cook to a certain degree. I am currently completing year 11 and hope to go to university.
Early bird
New | $230
Ken
1.4 km from Chelsea Heights
Hello to each and every-one of you, who is taking the time to read my bio. I am gonna tell you, as it is; I am a great cook (but I am not a foodie, no way). I mean what is a, "foodie"?? The latest, "Trendy" word of the hour? Get out of here. When I'm not working or studying, I enjoy heading into town, meeting up with friends, museums, movies, parks or just hang back at home and read a good book. I am outgoing, but on the flip side, hanging about home with any potential housemate/s, provided they wish to is just as chill. I love to spend time with friends, just as much; I enjoy forming/making new friendships. I am a very approachable, friendly individual and I am a great listener and I give as well as I get. I am well read, and proud of my educational/work achievements. I had the pleasure of Studying: Engineering and Law. My Engineering major was in Automotive/Aerospace. This allowed me, to Work and Befriend some of the brightest of people in the, Australian Engineering industry. Other things about me; well my Father is from Austria, whilst my Mother is from Turkey. The rest is for another day. Now to my point; "So Just Chill", cause I am, I am as cool as a cucumber, and do not sweat the small stuff (well, I try not to); What For? Anyways, to those who are reading my intro, I believe I've bored you plenty enough, or maybe not. Nonetheless, I now call an end to my intro, wishing all who read or do not; a Remarkable, Blissful, Happy, Healthy, Prosperous, Joyful, Imaginative, Momentous Life. I honestly hope you find what you are looking for in life, the thing that makes you "HAPPY", as well as those around you (your happiness, should not be as a result of someone else demise). Thank you in advance, for taking the time to read, take care and be well. Kindest of regards, Ken.
Early bird
New | $200
Bec
1.4 km from Chelsea Heights
Im easy going, respectful, like to keep to myself as i work alot but happy to have a chat etc..I do have a lovely 13yr old dog that i share with my daughter...she is unwell and needs an operation so she may not live for much longer but i need to have her in my room in her own bed etc...she is fully housetrained of course and very quiet, never barks without a very good reason,most people dont even realise shes there she is so quiet! she is so kind, so very loving and very cute.. And of course i am very diligent with her cleanliness and cleaning up after her...please message if you think we would suit you..cheers, Bec :)
Early bird
$150
Mitch
1.4 km from Chelsea Heights
My name Mitch bodley I'm 23 and looking to move out from my parents place. I'm quite shy at first but when I'm comfortable around you I'm quite out going. I'm a very structured person so I like things where they need to be. Being structured I like things being neat and tidy. I currently work 2 jobs part time so if I'm not going to be home im usually working. I'm cruisy person who don't mind a casual drink but don't go out clubbing I hate it. Plus I don't smoke and have a pet.
Free to Message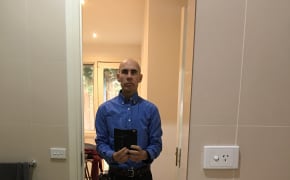 $200
Andrew
1.4 km from Chelsea Heights
I'm vegetarian, very neat, out of the house working mostly, non smoker, don't drink, physically fit and healthy.
Free to Message