We are helping Home Share Melbourne find homes for people who need it most. Have a spare room and want to help? Or know someone who might be interested?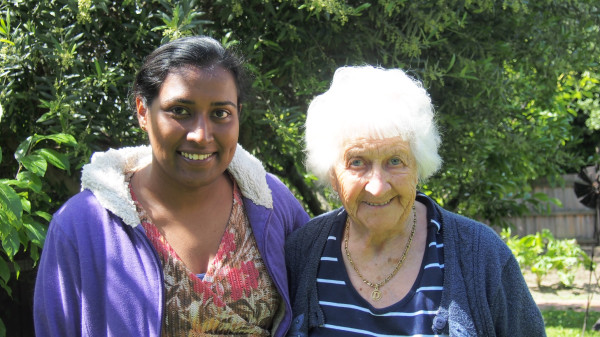 What is Home Share Melbourne?
Home Share Melbourne is a personalised matching service for share houses. The social enterprise supports people who are seeking asylum and young people who have experienced homelessness to find safe and affordable housing in caring community member's homes. Their goal is to ensure that no one should find themselves without a roof over their heads. They do this by matching them with people, like you, who have spare rooms.
What are the benefits?
You can be confident that your new flatmate will have:

passed thorough background and reference checks;
been interviewed by a Home Share Melbourne coordinator; and
had their suitability assessed.

Get ongoing support from your coordinator, who will check in with you regularly to make sure everyone is happy with the arrangement and mediate if any issues arise.
Your coordinator will do the legwork for you and find you a suitable match.
Get help creating an agreement with your new flatmate that meets your needs.
You will make a difference in someone else's life by giving them a home - a safe place to live.
How does it work?
Meet a Home Share Melbourne coordinator for a quick Zoom or chat to learn more.
Complete a short application form to Home Share Melbourne (it's a short form).
The Coordinator visits you at home to get to know you better.
They match you with a new flatmate who is compatibly to you. Your flatmate has undergone a background check, interview and had their situation assessed.
The Coordinator introduces you to your match. If you are both happy you will get help making an occupancy agreement.
Your new flatmate moves in!
Your Coordinator provides ongoing support for a minimum of 6 months.
Who will my new flatmate be?
Your new flatmate will be someone who can sustain a tenancy. They could be an asylum seeker, refugee, affected by family violence, aged, or from a disadvantaged background.
Note: People who are homeless and living on the street or who have complex needs are not eligible for this program.
What will the agreement be?
The agreement will be personalised and can be re-negotiated if your situation changes. A Home Share Melbourne coordinator will work with you and your new flatmate to pick from one of these options:
 1. Rent (max. $200/week); 2. Combination of rent (max. $100/week) and 5 hours/week of support; or 3. 10 hours/week of support.
Support could mean getting help around the house (e.g. cleaning, gardening or pet sitting), companionship, or assistance if you are aged or have a disability.
Does it cost money?
There may be fees for some arrangements. This will be determined on an individual basis. For people opening their homes to people within our target group, these fees will be waived.
Am I eligible?
You are eligible if you:
are 18 years old or older;
have a spare room that is in good condition;
own your home or have permission from your landlord; and
live in the City of Port Phillip or within a 30-minute radius*.
Due to overwhelming demand Home Share Melbourne are not accepting referrals for people seeking accommodation.
How do I join?
Fill in an application form and a coordinator from Home Share Melbourne will call you with more information.
What if I am not eligible but still want to help?
Spread the word. Talk to your friends and family about Home Share Melbourne.
Read Home Share Melbourne's [FAQ](https://www.homesharemelbourne.org/faqs.html?utm_source=flatmates&utm_medium=blog&utm_content=Home%20Share%20Melbourne%20Explainer) for more information.