Come backpacker, international student, grey nomad or traveller, here's what you need to know if you're moving to Australia (and want to unpack).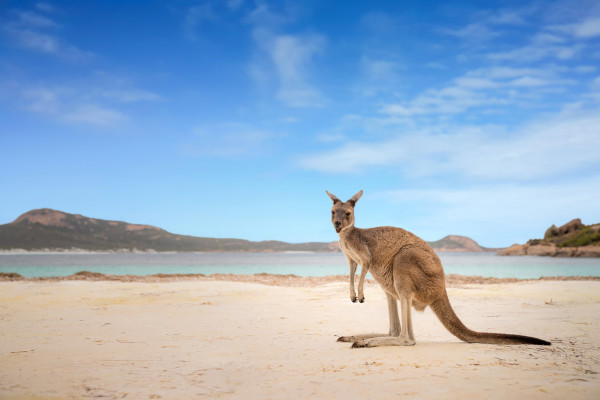 At Flatmates we're proud to welcome a Kaleidoscope of sharers from all walks of life. Use our guide below to help you make your best decisions about living in the right house for you in Australia.
Who are you?
International Students: These lovely uni goers are Australia's third biggest export after coal and iron ore. As a nation, it should be our duty to make you feel welcome because you're keeping our economy ticking. However, international students get a pretty rough go when it comes to living in Aus; international students aren't eligible for concession tickets and must buy full fare public transport cards in every state, despite paying 3 times domestic student fees.
Backpackers: Travellers can sometimes get a bad rap in Australia, but did you know that overseas travellers contributed $43.9 billion to our GDP in 2018? For all of you "I'm a traveller not a tourist" types, we get it, sometimes the 10 bed dorm gets old, smelly and tiring and it can actually cost you a lot more to stay in a hostel in comparison with a share house. Some hostels will charge $30-$40 per night, which is a lot to spend if you're not getting much sleep or privacy.
What is the right type of accommodation for you?
Share house: A house that you don't own and share with other renters. Make sure you are clear on whether you want a private room or a shared room (shared rooms are great if you're travelling and want to save money, but not so good if you are here to study and need peace and quiet).

Granny flat: Usually at the back of a house, a granny flat is a fully self-contained unit with its own private access. You'll pay more for this than a room in a share house but you will have complete privacy.

Studio: All-in-one contained unit, usually in an apartment building.

Co-living: High-end student-accommodation type living for those with money to spend. Arrive stress free with everything furnished and provided for (including cleaning service).

Student Accommodation: Usually high-rise buildings with self-contained studio apartments (and filled with students). The good ones will have communal spaces decked out with board games and TVs. They're mostly situated near unis or public transport hubs.

Whole property for rent: A great option if you and a group of friends are looking to all share together.

Homestay: Live with a family in their home and become a family member. Meals are usually shared and its expected that you join in family activities.
Different types of accommodation to consider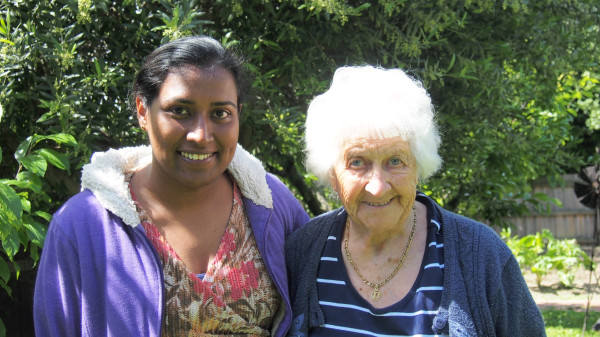 Home Share scenarios: A great response to the housing crisis. Rent is drastically reduced or free in exchange for 10 hours of work a week (this could be cooking, cleaning or just chatting). The most common scenario is matching elderly members who are in need of some help around the house with students who can't afford to live inner-city.

Au Pair: Be a family's live in nanny. Logistics change family to family but this usually involves free board and food in exchange for school drop off/pick up and after school care.
Timelines
Most members are on our site for a maximum of 2-4 weeks, which means you might be looking a lot earlier than you need to. Whilst we suggest logging on early to get a feel for where you want to live, the type of accommodation, what's available and how much to pay, you're probably not going to lock anything in until a month out at the earliest. Check out our value my room feature to get a feel for average rents in your suburb of choice.
Also note that most people will want to meet you before you move in, which means you might have to wait until you're in Australia until you find a place. Some share houses are happy to do Skype or Face Time interviews before your arrival Down Under.
Staying safe
Beware of scammers or of people who might try to exploit international people who are unaware of Australian tenancy laws. Stay safe online, never deposit money without seeing a property first and always get a bond receipt. We highly discourage paying a deposit before you're in Australia.
Keep your landlord happy
Keeping your home life happy will be a key ingredient to ensuring you have a great time here in Australia. Be upfront with your landlord and head tenant from the beginning. If you only plan on staying for two months, let your flatmates know so that they can prepare for your departure. Always make sure you get your bond transfer in writing and always be open to talking about any issues you have with your flatmates. We suggest checking out our Flatmates pre-agreement checklist and to use our Flatmates Agreement for any share houses you enter.
Location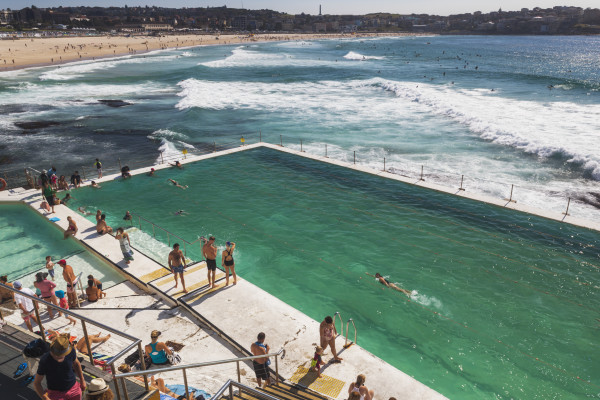 This is all entirely up to you. Do you want to be near the vibing, party suburbs of town and pay higher rent? Or would you prefer to live a little further out and to save money for more travel? Are you looking to live near your uni? For our traveller community, every city and state will have their "Backpacker Hot Spots." These are usually fun areas with heaps of pubs, hostels, travellers and things to do. Be wary, this lifestyle isn't for everyone. Rent is expensive, the suburbs are noisy and you might not get much in return for the high rental price.
Backpacker Hot Spots: In a state near you!
NSW: Bondi, Coogee, Bronte, Surry Hills, Byron Bay, Nimbin
VIC: St Kilda, South Yarra, Prahran, Windsor, Fitzroy, Lorne, Apollo Bay
WA: Fremantle, Margaret River
QLD: Fortitude Valley, West End, Surfers Paradise, Cairns
TAS: Sandy Bay, Battery Point
SA: Glenelg

Get paid
Finally, you're going to need a way to pay for your new lifestyle. If you're an international student, you might be lucky enough to be on a scholarship or to have family support during your studies, but if you don't fall into this category, you're going to need to get paid. Everyone be working for the man, even in "the lucky country." Luckily for you, getting a job in Australia is easy and restaurants and retail stores love having "exotic foreigners" serving their patrons coffee to add to their establishment's lack of chic (we're not joking).
Whilst there are plenty of jobs around, you need to work it. Be proactive in your search for a job, just as you're being proactive in your search for a share house. Make sure you check out your award's minimum wage and don't accept less than that. If you need some hot tips on how to save some money, check out these.
We hope you have a wonderful time in Australia! If you need more help, your flatmates friendly support team are only ever an email away at support@flatmates.com.au