$250
Brittany
I am a full time hair apprentice just looking for a nice house mate :)
Free to Message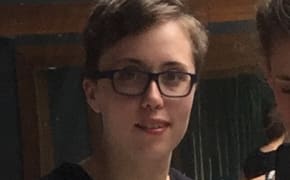 $350
Stacey & Tori
Hi guys, we're a couple looking for somewhere that's nice and tidy to build up a rental history. We're respectful and reliable people, clean and tidy, and we love the outdoors and a good feed. We're fun and bubbly people and we both play football (afl) so if you like your footy than that's perfect! I currently live on the Mornington peninsula and tori lives in Caulfield. We want somewhere in between
Free to Message
$200
Riley
Im an awesome cook, have a beautiful dog who loves everyone and everything, i enjoy gardening and lawn maintenance, im handy at fixing things -or giving it a go anyway! I want to make somewhere home..i want to feel comfortable to walk around in jocks and socks on a sunday after a night out. I want to know that i am not judged and what happens in or anything regarding the occupants is private. I want to make long term friends who can be honest and open and communicate any issues. I want to know my room and infact the house wont get ransacked or robbed by some idiot someones carelessness let in. I want to have my own separate life but also to share a meal or go out for a drink. I need to know my dog will be respected and not mistreated in my absence..finally i just want to find a home where people can live and let live without judgements, bickering or bitching. Where we create our own little brotherhood/sisterhood/wateva u wish to call it, where we look out for one another, we are considerate of each other, we give the respect we want and deserve and honour the privacy and dignity we need. Im Riley..i dont mind if youre gat, straight,bi,high, cross dress in secret, in the middle of a sex change..whateva floats your boat is just fine by me. Just be yourself and please allow me to just be me
Free to Message
$150
Mitch
My name Mitch bodley I'm 23 and looking to move out from my parents place. I'm quite shy at first but when I'm comfortable around you I'm quite out going. I'm a very structured person so I like things where they need to be. Being structured I like things being neat and tidy. I currently work 2 jobs part time so if I'm not going to be home im usually working. I'm cruisy person who don't mind a casual drink but don't go out clubbing I hate it. Plus I don't smoke and have a pet.
Free to Message
$250
Claudette
Non smoker who doesn't mind a glass of red or two. Very neat and tidy. Love to cook when I have the time. Work long hours Tuesday to Friday and not home most weekends but thankfully I love my job so it's all ok. I have a warped sense of humour, crack myself up! I love travel, sport (motor sport predominately) and dogs and pretty much get along with anyone.
Free to Message
$200
Kate
Hi, I'm Kate, a 29yr old student studying early childhood and primary teaching at Monash. I currently work in sports retail, which helps to pay the bills. I am clean, tidy, honest and relaxed.
Free to Message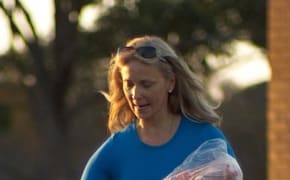 $200
Robyn
Hi, I love the beach, keeping fit, having a dinner party now and again, sharing good food and wine enjoy a good action movie, having a chat andmy own space sometimes. I'm easy-going and pretty flexible. I have a very friendly, well-trained, obedient dog who I love to run with in the morning
Free to Message $250
David Tierney
I'm laid back, clean and tidy, I like to cook and easy to get along with. I'm into the gym and eating clean. But like a good beer now and then. Always keen for making new friends.
Early bird $200
Jessica
Hi my name is Jessica I am clean happy go girl form NZ been live on my own for 2 years and it time for a change and meet new and fun ppl. I respect others and there space, don't mind the odd share meal and chat or quite drink. I am a good cook and I can bake and decorate cakes. If you like to know more please just ask.
Early bird $160
Jasmine
Hi, I'm Jasmine and I'm currently a student, studying Primary Teaching and work in before/after school care. I am 24 and a very relaxed person. I enjoy getting outdoors and doing a bit of hiking. I'm very respectful, clean and a generally happy person :)
Free to Message $200
Jacqueen & Lauren
I am wonderfully intelligent, creative of ideas and new projects, a little whacky - not your average 60 yr old- , unique. I love mothering my kids and their friends. I have and am always available as a spare or surrogate mum. I LOVE natural therapies and techniques, so I require like-minded people to live with. I always encourage others to be their best, live their dreams and love themselves. i will be doing some of these at home. I love walking, dancing of all sorts, and am learning to sing. I write and will write my family novel and children's empowerment books. I love family history and am a research and investigator nut. I can be very sociable, but then also love my own space and company often. I am into luxury living, and living the very best life I can. That includes real champagne, silks etc. I am looking to travel and play catch up in my life with this. My gorgeous daughter is a wonderful, and caring and caring person who has lots of friends and loves people in general
Free to Message