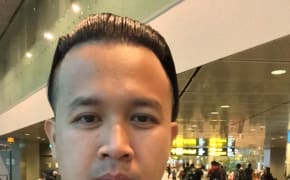 Updated | $500
Andy & Amy
I and my wife Amy were recently granted Australian PR this year and have arrived in Melbourne for couples of months. I'm a Mechanical Engineer Professional, graduated with Honors from the University of Melbourne, looking for permanent position in my field. Meanwhile, I'm in partnership agreement with Uber to work part-time and my wife is studying English at AMEP. We're non-smokers, non-drinking, no-party type of persons. We love the peacefulness and being closed to nature. We have no children and no pets. We're clean, tidy, quite and respectful to everybody because we respect your lifestyle and cuture. We hope to rent the house (no apartments) with minimum 3 bedrooms (preferably furnished but unfurnished is fine),2 toilets, backyard and a garage. The location is near train station, bus stop or market. We're very on time in rent payment. We have 100 point ID, payslips and are prepared to pay bond and first month in advance. Our budget is $500 pw. Our preferable stay is long term. Our desired move-in date is before 31 August 2017. Please drop a message if you guys have, or want to transfer your current lease the above-mentioned accommodation.
New | $200
Eunice
I am very friendly, very clean and I enjoy being active going to the gym, taking a walk and getting to know people. I am a student nurse in my final year of completion. I work part-time as a health worker in aged care.
Updated | $200
Barbara
I am a registered nurse, working with Monash health. I am looking for a clean and quiet place to live. I am VERY clean and respect personal space. I love socializing once in a while and making new friends, easy to live with. I love cooking and living in a homely environment.
Updated | $120
Pankaj Agarwal
Hi, I am a student coming to study Masters in the Monash Universit that's why I am looking for an accommodation in Clayton. I am a fun loving guy, enjoy all kind of activities with the flatmates and cherish all the moments spent and at the same time make sure that their privacy is being impacted.
New | $230
Sam
I am Sam, a twenty something male. I believe there is a large difference between a house and a home. I have been very lucky with my prior housemates and consider them as some of my closest friends. I am currently looking at my options to see if there is anything suitable. I need parking for my car and a bit of storage room for a motorbike, snowboard gear but that is about the extent of my worldly possessions. I love animals but unfortunately don't have any of my own. I enjoy coming home for a chat over dinner but understand the need for personal space. I love sharing meals with housemates and share pretty much anything. I am clean, considerate, caring, compassionate and capable, essentially the 5 C's of housemating. I work full time in the city and always pay my fair share on time or in advance, whichever works best. Like everyone I do have my flaws which include taking some things personally, occasionally being forgetful but it is never something that can't be worked through. So if you think I might be a good housemate message me.
New | $200
Hoa
I'm a 1st year international student. I don't take everything seriously (yea you can make joke about my height, that's completely fine). I try to keep shared spaces in the house tidy. Alcohol and video games, I can do a little bit of both. I'm totally chill and respect others' personal space.
New | $250
Gazain Zia
Hey all, my name is Gazain im 22 years old from Dubai. I've lived in Melbourne for about 2 and a half years and am just counting down to the days i graduate (last semester left). A little about myself: Im very cooperative, adaptive, easy going. I'm naturally an introvert but i do enjoy semi-usual conversations that keep things lighthearted and hilarious. I love hip hop so expect me to be blasting it through my headphones on most days. I try to rely on discipline for me to accomplish the things i do in my life on a daily basis. I like to gym as often as i can during my spare time so (expect a lot of meal prepping!).I like to cook and indulge on the weekends, this can vary from staying in and binging tv shows and movies or going on a night out on miscellaneous adventures around town. I work ok the weekends and attend classes on the weekdays (Monash berwick campus unfortunately), so im very reliant on public transport and will base that on my potential stay at your home. i have a lot respect for people who like to make compromises and can make decisions without involving selfishness or ignorance. Im very LGBT+ friendly and am an occasional smoker looking to quit in the next month or so. I'm also very drug and alcohol friendly (no judgements from my part, in fact odds are i'l probably ask to join you), and i prefer to keep conversations deep and mutual respect and consideration deeper. I will value you the more time i spent with you and tend to be very self-sacrificial in my actions if we become good friends. Social commentary and keeping a tab on the survival rate of humanity (on a introspective and evolutionary perspective) are my forte, and i usually go off if i find people who bring up the right topics with the right mindsets. Other than that, i'm usually pretty responsible of my own space and am happy to accept having people over (so long as im not swamped with paperwork or studies on a hectic night), noise levels are usually kept at appropriate levels. Im looking forward to hearing your story and sharing a home, please contact me if i seem like the right fit for turning your living quarters into a place of safe, accepting and dynamic and stimulant-appealing home 
Updated | $200
Louis
Hi there My name is Louis. I work full time and make for a considerate house mate. Mr Tealk is the name of my very well behaved pet dog. My interests outside of work is art, exploration and making. I am looking for a place with a garage or space that can be used as an art studio for working on projects. With a back yard for Mr Tealk and to grow veggies. I cook when time permits. Mostly pescatarian. Clean up after myself and always happy to contribute to the house hold needs. Interested in either an already established house or to team up to form a new share house. In which case I have a fridge and a washing machine ready to go.
Updated | $200
Zoran
Easy going friendly male looking for a room to rent while studying at Monash Clayton. Looking for at least 4 months, if not longer.
Updated | $185
Berker
My name is Berker, I am studying Cert lll Electrical and Electronics at Holmesglen TAFE full time. I am from Turkey. I would like to meet new people and be a friend. I am very clean and friendly. I am so fun and easygoing person. I have my car ( maybe big adventure like travelling) :)
New | $250
Chee
Hey future housemates! I'm looking for a place in CBD and inner eastern/southern suburbs. I have a rental history of 6 years in shared accomodation, so I have prior experience living with all kinds of people. I definitely appreciate cleanliness, mindfullness and respectfulness. As I am mindful of others, I clean up after myself and very attentive to social queues. I expect the same from my housemates. I'm a second year Law/Criminology Major at The University of Melbourne, and also studying Architecture and Interior Design part-time as well. I love what I do and I like to surround myself in positivity. Idealistically, I'd like to live in a home environment with people of my age demographics (18 - 28) that are capable of cleaning up after themselves, mature and pragmatic when it comes to monthly bills or maintenance, and is respectful of others possessions, privacy, personal lives, affiliations ect. 

I get along with positively charged people who are socialites and loves to have a beverage and can take a lighthearted roasting every now and then. My schedule is filled with study commitments on weekdays, and recreational activities generally on weekends/and or afternoons. I love my alone time and as I've mentioned above, privacy is important to me! I'm very upfront and likes to work on resolutions quickly. I would expect the same from my housemates to ensure that we don't have petty issues. Although there are lots of activities/topics that interests me, the following are key interests: Fashion & Other Creative Pursuits, Travelling, Spirituality, Volleyball, Yoga, Philanthropy, Music, Clubbing & Social Activities, Hiking and Global Advancements (Being a good global citizen!) Cooperative, deadline orientated and stable; it would be fantastic if we have similar standards to what a healthy living situation should be. 
I am quite independent, but wouldn't mind having a relaxed, homely and fun house relationship as well. I want to be able to laugh at each other's horrendous jokes and puns, and be great pals. If you are keen to adopt me as the newest member of the family, then please don't hesitate to message/text or call me! You are more than welcome to leave a voicemail if I don't answer in the time of your calls, and I'd be more than happy to answer any further questions or queries that you might have through the messaging system on here. Kind Regards,  
Chee.