New | $280
Annisa
My name is Annisa I'm a fitness instructor, PT and actor and performer, dancer, artist and musician. I'm looking for something quiet and pretty much self Contained. I don't smoke or drink and I'm pretty quiet at home, I like to work on my own art and creative projects and I find I do like my down time, & I prefer to go out to socialise. Home is usually my creative, calm space. I am a high energy, positive person, I'm always on the go with work and keep myself very busy. I will entertain you, love having phat chats and also enjoy company in silence. I love coffee and I eat very healthy, and I'm into personal development and meditation. I welcome a phone or Skype call if you feel we would be a good flat mate match. Talk soon and have an amazing day! Annisa
New | $600
Alex & Tanya
Clean and tidy people who always like to meet new people and make new friends. Spend most of the day at work and unwind in the evenings. Tend to go out on the weekend or explore Sydney
Updated | $260
Ania
Hi! My name is Ania, I'm 27, Polish. I'm looking for a private room only. I'm in Sydney since May and I'm looking for a room from August 16th till may 2018 ( can consider shorter stay too). I'm very neat and social person. As much as I like sharing moments, I like to spend some time by myself too. I study and work full time so I wish I could come back everyday to a place I can call home. I had my party years some time ago and now I rather chill.
New | $500
Anna & Michele
We are honest, super-tidy, gentle and modest couple for sure. We always pay rent on time.
New | $350
Anderson
Hi, my name is Anderson and I am looking for a long term accomodation as I am going to start working as an engineer in the city centre
Updated | $350
Plimross
I am an easy-going person. I don't smoke and drink. I am allergic to perfume, fragrance, spray, dust, smoke so I'm sure I love cleaning. I love swimming and hang out with friends especially beach in Manly. I am friendly and interpersonal. I'm 40 years old. I run own online business and am doing PhD at University of Sydney. I love cooking and my favorite food is Japanese, Vietnamese, Thai, Korean foods. Also, I love Italian & Lebanese & Maxican foods. I love eating cheese so much. Anyway, I am busy woman so I could cook sometimes at home. I worked in oversea for several years in Kuala Lumpur, Manila, Ho Chi Minh city, Singapore, and Bangkok. I studied in Melbourne during 2010-2013. I'm originally from Bangkok. I was born in Bangkok and grew up in Bangkok. I studied business & IT in Bangkok as well as Network system in Melbourne. I love traveling. My hobbies is knitting scarf. I love karaoke and listen to some mesmerizing songs in my free time. I am a highly responsible person. So no worry I will pay bills on time.
Updated | $380
TANETOA & Mikiko
Seeking a room for a couple Twin shared or private couple room either is fine. New zealander and Japanese couple moving to Sydney. I work in IT company in the CBD and my girlfriend is lined up to finish a hospitality diploma while working part time. I don't know sydney that well and at this stage I'm open to any location that would allow a 40 minute (from door to door) commute to Kent street (my office is near the corner of Kent st and Erskine Street). Personality wise, we are both mature, sociable and enjoy having a healthy balanced lifestyle. Our hobbies include: cooking, exercise and spending time in nature (sun/parks/beaches ) , gardening and the occasional dvd. We are not party/noisy people. My office has showers so Monday to Friday I showered there before and after work which means no rush in the morning if we are sharing a bathroom. other notes. Do not intend on buying a car so parking space or garages are not necessary I have written "1 year" but we would definitely consider a location that was 3 months or longer especially if it was furnished. No drugs/smoking. Would like a location that has a gas stove top for cooking and a laundry (washing machine + dryer/outside place to hang clothes) Both perfectly fine with pets. especially cats. I am happy to give out information such as facebook profile or LinkenIn Profile via message so you can find out more about me or Mikiko.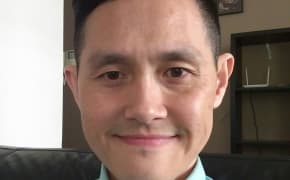 Updated | $420
Ron
I'm looking for a room in a house/flat with clean, social and considerate housemates. I'm an easy-going, social and considerate individual who works in the Financial Services industry. I like traveling, philosophy, arts, films, current affairs, etc. I also enjoy good food and wine, going out for dinners, and brunches with friends. I have to move by 5th August but can move anytime from now. Please get in touch if you have a room in my preferred areas or would like to team up to rent a house.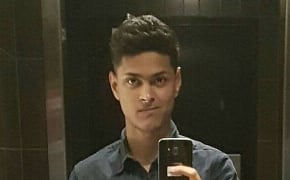 New | $180
Haider
I am a really jolly person easy to get along with. I like to play video games and a basketball addict I am studying in university and looking for a place where I could study and relax quietly. I am a party person and a seasonal drinker.
New | $400
Meg Kathleen Rose
Im a young clean woman that is currently renting out a studio in Rushcutters Bay. It's great having my own space but I'm getting over living in a shoebox. I work full time from 9pm until 2-4:30am. Mondays are always off and rotate for my second RDO with Saturday Sunday and Tuesdays. I sleep throughout the day generally, waking up for lunch and get straight back in to bed! I love my Netflix and having a few casual drinks. I'm really chill to live with, not bothered by much as long as the house is clean! Happy for others to have guests as I would occasionally. I like to have the person I'm seeing over before work sometimes (Dating world is hard when schedules are so different!) Hope to hear from you. Megan.
New | $260
Lydia & Christine
We are easy-going, vibrant individuals who clean up very well and can liven up the place in a responsible manner!
New | $160
Melinda
mature, polite, clean, non smoker. only require private room for about 11 nights/month.