New | $300
Wendy
I'm looking for a 1 bedroom unit OR a private room with en-suite (or at least my own bathroom) I'm going to be rarely home as I work full time, day and night. Must be somewhat modern and within walking distance to Flemington Markets & train station. If it is furnished, or partially furnished, that would be ideal. I'm a quiet, clean & tidy person, I keep to myself. I'm 26, Chinese, Australian citizen, don't really cook. Don't smoke. I LOVE dogs - so if you have a dog, I'd probably be playing with it a lot. I currently work 2 jobs - 6 days a week. 1st job is in an office at Flemington Markets, my hours for this is from 2AM-8AM. Between 8AM-11AM is the time I'll be home so I can take a nap, do what I need to do to get ready for my 2nd job. My 2nd job is in Auburn from 11AM-6PM - I help my father out at his shop. After work, I get some food, go home, I usually fall asleep by 9PM and I'm up again at 1AM. This is pretty much my standard routine every day. I'm looking to move in as soon as possible. If I can come inspect it today, I will. █████ THIS PART IS INCREDIBLY IMPORTANT TO ME - THIS PRETTY MUCH MAKES OR BREAKS MY DECISION TO RENT A PLACE. I don't want to waste anyone's time or mine so please, if your place doesn't fit this point, I won't be considering it at all. I hope you can understand. ████ ► Must be within WALKING DISTANCE to Flemington/Sydney Markets — Why? I don't have a car/bike/own transport. For those that don't know, Flemington Markets opens in the middle of the night i.e. 2 AM. For this reason, I need to be able to walk to work (my hours start at 2AM Mon & Fri, 3AM Tues-Thurs). I can't catch the train (if your place is close to transport in another suburb) because trains stop operating around 1AM or earlier. I don't want to catch the night ride as theses buses don't come often so if I ever miss it, I'm screwed for work. — Walking distance to me is less than 10 minutes - the shorter time, the better. Can you imagine a girl, walking by herself in the middle of the night? It gets scary. Particularly if the road isn't a main road. If it is a main road, at times there will be cars trying to beep or people driving past me try to talk to me and I really want to avoid this. Thanks, Wendy
Updated | $240
Pranav Kumar
Flexible and no party guy
New | $350
Mike
Easy going lad working in finance. Reliable, honest and clean. In between cities so looking for a place for short term stay.
Updated | $300
Tiffany
Hi potential roomie! I am looking for a place to move into soon, not fussed on the date cause I just really want to find the perfect place with great housemates! A little about myself so you don't feel uneasy, I'm 23, pretty chill and talkative. Previous housemates can vouch how great it has been the last five years! Unfortunately we're all going our separate ways and I am looking for a new place to call home! I work in radiology in Parramatta and I'm friendly but respectful and I would say I'm mature for my age! Love a glass of wine and am always out and about travelling and eating! I am looking for something long term hopefully! Looking forward to hearing from you! Thanks
Updated | $600
Adriana & Nicholas
Seeking a private ensuite room for a couple + puppy. We are ready to move in January 11th. My husband works full time in Bexley North and myself in a casual job. Jimmy, our puppy is 6 months old at the moment, he is well behaved puppy, house trained + professional trained. Suburbs: Newtown, Erskineville and surrounding Please pm me. Thanks, Adriana and Nick - Jimmy
New | $260
Lachlan
Hi there! My name's Lachlan, I'm a friendly dude looking to move into a relaxed sharehouse populated by other friendly peeps. A bit about me: Bit of a dorky, creative type. Currently working as the 2IC at an inner west bottleshop. Interests/hobbies include art, photography, food, cooking, music, philosophy, meditation, rambling conversations, miscellaneous adventure. Vegetarian, though totally fine with the diets of others. Sociable dude. Reasons I'm a cool dude to live with: I'm very friendly, clean and hygienic, respectful of others' boundaries, responsible, aware of and intent on fulfilling my obligations to others, open to respectful raising of issues/concerns, discussion, constructive criticism, and resolution of conflict. Also I will give you full access to my staff booze discount and occasionally be able to give you free booze, if you're into that. If I lived in your house and wasn't out doing work/other things I would likely be: chilling out in my room (listening to tunes, reading, playing video games, meditating, napping, etc), in the kitchen cooking tasty vego foods, in the kitchen retrieving lazy vego snacks I stashed earlier, watering my pot plants, having nice conversations with you, soaking up sun wherever it's offered, occasionally having a lovely friend around to hang out, etc. Ideal household would be one where everyone has as much personal freedom within the household as possible up until the boundaries of other members' equal personal freedoms, and wherein maintenance of the common household is shared equally amongst the members. One with the fun sharehouse family vibe where we sometimes hang, share meals, play games together, etc. but also feel free to be autonomous, have our own time, do our own thing, and respect that of one another. If I sound like I could be a good fit for your crib please hit me up! Cheers :)
New | $300
Jana
I recently migrated to Australia and currently living an hour away from the city. I just started with work in cbd thus I need to move out to save time. I'm easy going, loves me time but fun to be with as well. I love baking and keeping the place neat and tidy.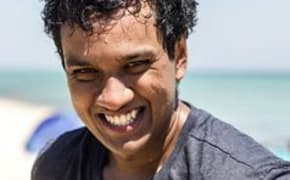 Updated | $300
Ashan
Hey! I'm Ashan and I work full-time in Financial Services in the CBD. I'm looking for a place that's kept clean, and with flatmates that communicate well and openly. I'm clean and generally out socialising or at work most times but when I'm home I like to watch a movie or chill out. I'm always respectful and quiet at home. Send me a message.
New | $240
Louise
I am a Swedish female looking for a new home! I love a good laugh and meeting new friends. I cook - I wash up. I make a mess - I tidy up. I have been living in Sydney since march but as our current lease is up I am now looking for a new flat share! I am working full time in hospitality in CBD so would preferably live close by but not a must.
New | $250
Rohan
Hi there, I am a student of the Australian National University and am looking for a room to stay over the summer (24th Nov to 18th Feb.) as I will be undertaking an internship in a company called Certified Energy in Sydney (CBD). I will be out for work from 7:30am to 6pm on weekdays and have weekends off. I love to read books, go for walks/jogs, explore new places. I am a clean and tidy person who loves meeting new people. I am looking for a place which is close to the public transport so that I can easily travel to/from work. Looking forward to making new friends!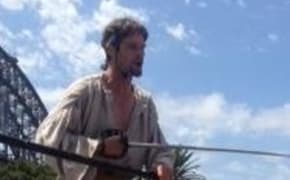 Updated | $180
Keegan
I cook! Though not a clean freak, I like a clean house, especially the kitchen (Chef trained). I am also happy to do garden chores (a vege' patch?). Currently I work as a Sydney Harbour Historical tour guide. I love the smell of Real coffee anytime ..... Sport interested and active. I sometimes do cosplay - medieval re-enacting mostly in the winter months. I have some of my own furniture, and some baggage too .... O well. Into education, currently studying eco/sustainability with Inner West Councils. The photo is of The Sydney Harbour Pirate show. Me offering a few encouraging words to the Captain. I have a camper van that I would like to use as an extra bedroom parking off street if possible. Though hot during the height of summer it is an excellent abode.