Updated | $300
Yuan
Hi, I m a student at Deakin Uni. For now, I am looking for a home to live. I have a very simple life and I m not a party animal. However, I am willing to join in if you have parties occasionally. When I have free time, I would like to hang out with my friends and go to some places I haven't been before. I will buy a car soon so hopefully, I can find a car park and the room is better near Deakin. The further places can be considered as long as it is a good room, too. Plz, feel free to send me messages.
Updated | $180
Redner
I am a generally quiet and a very introverted person but still enjoys the occasional chat. I am a bit of a freak and OC when it comes to cleanliness and would usually go on a cleaning spree, sometimes in the middle of the night (I find it therapeutic hehe). I am also considerate so I won't go on a cleaning spree at night if you're home and trying get some sleep( you have my word) and understand that life gets busy sometimes. I value and respect privacy and hoping for mine to be treated the same. Also looking for an LGBT friendly home. I have asthma and although it's well controlled, a smoke free environment is still preferred. I do not drink alcohol (Asian Flush Syndrome) but I do not mind people drinking around me. I am Filipino and have been living in Australia for few years now. I am a nurse and I work early shifts during the week. I work in a busy environment and so if you do not see me at all when I am at home (I'm okay :), I am just in my room, having a downtime.
Updated | $175
Vinura
I'm a Sri lankan who is very friendly and fun person and I study at Deakin university.
$350
Joshua
I am an international student from England. I am very tidy, clean and great to have a chat with. I enjoy socialising but also like time alone to study and catchup with work.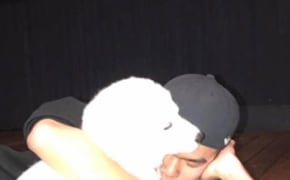 $150
Joel Chen & Rui ung
Hi, I am Joel. Studying Film and Television at Deakin University. Looking for a place for me and my good mate, Rui. Looking for a room for two of us to live so it will save costs for us. We are pretty outgoing and open-minded people. Love to have fun and party and mingle around. We love to live in a clean and friendly environment. Cheers :)
$160
Abhishek
Hey! I am an Indian from Deakin University currently looking for accommodation. I am pursuing my masters in Information Systems . Friendly and very relaxed and people find me pretty funny too. so you could say i am a bit of an entertainer
$150
Paul
Oh hey there =) filipino dude in the 30s, loves to cook a mean feed and chill, when I'm not working I'm either chilling in my room or at the fiance house or playing basketball. Love's a clean living area, loves a little chat and a lot of laughs.
$250
Zoe
My name is Zoe, and I am a 20 year old personal trainer. I'm also currently studying nutrition at Deakin University - so you can bet I'll be hooking you up with those free meal and exercise plans. I love Netflix and movies, clubbing and bars - coincidently I'm also a church girl, and last but not least, I take brunch very seriously. It's a need, not a want. I'm a bit of a clean freak given my Euro background, so I'm looking for someone who also likes to keep things clean and tidy. Interior decor is my life, and I think we could chat about our flat mate future over a Kmart stroll. No pets, no man, no worries. HMU if you can relate xxx
$170
Kabila
Hello, my name is Kabila. Grew up in south east Melbourne. I'm very friendly and I keep my things neat and tidy. I'm currently looking for a job and studying online. I can be slightly flexible with the location. Looking forward to move in with friendly roommate(s).
$150
Jay
I am clean, friendly, honest and reliable person who likes to have a chat with housemates and laugh as well. I do like to go to gym and yoga classes often.
$250
Hannah
Hey! I'm Hannah. I work full time and have done so for a few years. I have recently found been offered a job in Oakleigh, which means I'm moving from my small town to the big smoke. I'm a bit of a gym freak so usually I'm there after work. Currently I'm prepping for a physique competition so I'm at the gym LOTS. I'm social, love to chat, binge watch TV and make new friends. I also respect people's privacy and like to have down time myself. I'm neat and tidy, I have all my own bedroom furniture, as well as everything else you need in a house (been living out of home for 4 years) - I absolutely love animals so pets are never an issue, I actually have a beautiful puppy that lives with my parents. My family lives 2 hours from Melbourne and I plan on seeing them most weekends. If you want to make a totally awesome new friend, I'm your girl! So basically just looking for a house that I can call my home, finish a days work and come home to collapse on the couch. Hannah! X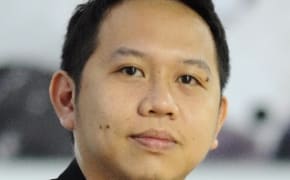 $170
Marlon
I am a friendly, simple, organise, easygoing and down-to-earth person who knows how to respect peoples belief, culture, freedom of expression, political views and religious views. What interesting with me is I have a mixed attributes of slightly introvert and extrovert characteristics or should say — I'm an ambivert type of person.