New | $250
Jess
I'm from NZ and have been living in Melbourne for almost 3 years. Moved here for my job, working in Sales and Marketing. I'm easy going, i like my home to be a quiet relaxing place but will never turn down a drink with the housemates. I love cooking, i'm tidy and like having some time to myself. I'm usually out and about on the weekends, but am respectful when sharing a home. Message if you want to team up and look at places around the Eastern suburbs. Hardwood floors = sold.
Updated | $250
Teari
I'm a Southern Californian native born and raised, have the greenest of thumbs, and the literal definition of a jack of all trades. Ain't nothin I can't do! Got my BA in Radio, TV, and Film, owned my own business for a while before moving to Japan for 4 years to teach English. Spent 3 weeks in oz a few years back, loved it so much I knew I'd be moving there after my contract in Japan was up! I'm currently a bartender and I LOVE it (my one cool trick is pouring rainbow shots, so heeeeey), and I'm on a work and holiday visa for the foreseeable year (get into Melbourne on August 10th). Looking to find someplace to call home and immerse myself into becoming a Melbournite... Melbournian? Melbs local! I'm no stranger to the city, LOVE it. As a Californian, I know all about fire season and droughts, so no worry about being Eco-conscious here! I'm clean, organized, and very self-aware. Not a water waster haha! I highly respect quiet and alone time, but love a few beers and a night out, or sharing a home-cooked meal (I like to bake...I hope you like to eat). My go-go dancing days in Osaka might be behind me but I still know how to have fun, whether in a group dynamic or by myself. If you wanna settle in for a movie night or games and beer then I'm there! I've just learned how to make a mean egg foo young, and my butt has a costco card so heeeeeey ya'll live-in bartender with perks here! :D Full disclosure: I'm coming into the country without a job (only so much you can do online!) but I have more than enough funds for several months to cover the lease, and I plan to hit the ground running and find employment asap! I'm super chill and laid back, tidy and organized (but not sterile), and responsible with the timely payment of bills and rent. Mature responsible person very good at adulting here! -I need a place with internet access -Private, furnished room -Short stay (~3 months) with room to increase stay (I shouldn't sign a longer lease if I can't find employment first, right? :D Hell if you know a place hiring then I'm down to sign a year lease!) I've been around, held all kinds of jobs, have all kinds of hobbies, and love all kinds of people. I'm animal-friendly (4 cats, 2 gerbils, and 2 box turtles here in Cali!) and super easy-going; also open to more places than those general suburbs I've listed, and willing to pay more on rent than I've listed if bills and internet are included, just an FYI. :) If you think we'd mesh well, I'd love to be your housemate! :) Any questions or concerns, please don't hesitate to ask! I'm an open book :)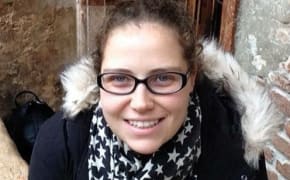 New | $210
Zoe
I work full time managing my family's pet supplies store. I like to keep active and am often involved in sport/physical exercise in the evenings so I'm not home a lot. When I do have a day off I like to use it to relax at home and prepare for the week ahead. I like to keep things clean and tidy as much as possible but I understand sometimes life gets in the way! I enjoy reading and I like experimenting with cooking (though I wouldn't call myself a fantastic cook). I'm pretty content on my own but having someone to talk to everyday goes a long way to making a living situation great! I'm not in a rush to find a place, it's more important that I find a suitable location/place/roommate.
New | $200
Breno
Hi, I am PhD student in Biodiversity and Evolutionary Biology Program of the Federal University of Rio de Janeiro. I am going to spend 6 months at the Museum Victoria as part of the development of my PhD thesis from 2 August. Although I do work hard and long hours, I do it so I can enjoy my free time as well. I love to travel, I've been in many countries of South America and Europe. Marroco and Turkey as well... Like experiencing new cultures and planning fun and new things to do and see. And be sure I do like good movies.
New | $400
Damon & Simon
We're both easy going. We're both clean to live with. I (Damon) love doing the dishes, just incase there's no dishwasher. I'm out during the evenings most days because of work.
Updated | $200
Kon
Hi, I'm Kon, a Bassist who is very sociable, easygoing, vibrant, respectful and has a good sense of humour. I'm not a neat freak but like to keep things tidy. Originally I'm Thai but grew up in New Zealand. I lived in Sydney for about five years, worked full time as well as studied and travelled around. Now studying part time and working full time in a hotel on Chapel St. I'm gonna live in Melbourne for at least three years to continue my music career. I'm in love with Reggae and Funk music (actually all genres but these genres are on top), I also love Art, animals, psychology, philosophy, being with people and drinking. Cheers
Updated | $200
Bethany
Hi guys! I come with two very adorable animals! A staghound named Obi who loves daily walks and lots of cuddles, and a gorgeous kitty named Snookie who never bites or scratches - they are perfect :) I also come with a piano and other furniture that I would love to share with my housemates! I work as a teacher so paying rent won't be an issue; neither will paying bills. Always happy to have a chat but I also love to read and do other quiet activities. Not even close to being labelled a party animal, but I definitely love social outings to the movies, theatre and live music concerts. It would be fantastic if I could come and check out your place, or join with someone to lease a place. Hope to hear from you soon! Bethany
New | $300
Ashiq & Prasandh
Hi me and my frnd r from India. We are here for our postgraduate at swinburne. We are looking for a accomodation.
New | $300
Stephanie
Working full-time as a designer-maker; relocating to Melbourne from MAY/JUNE 2018 onwards. So a little way away at the moment, but got a lot to plan with bringing the pup! Looking to share with other creatives in their late 20's+, in a pet friendly house share accepting of a small dog. Sociable housemate and would be nice to hang out sometimes, as well as respectful of others' privacy. Equally I will be working weekdays, and often work on my own projects at home in the evening. I'm good at keeping up my share of the cleaning etc (have been house sharing the past few years in London) and happy to share food, gin and cook together, binge watch Netflix and explore Melbourne! Hope to hear from you if we sound like a good household 'fit' :)
New | $250
Phol
Hey there. I'm looking for a room to move in now. I'm an international student from Thailand. I study to be a chef at William Angliss in the city. I'm quite clean and tidy. I cook quite often and enjoy sharing my meals. Have a look on my profile more about myself. Please consider and let me know if i can go inspect the place and then we can have more talk.
New | $200
Hailey
Hi, I'm Haley, and here are a few dot points about me .Nerdy .Quiet .Bookworm .Gamer .Queer .Avid comic book fanatic .And currently looking for a place to call my own. Feel free to message me if interested