Updated | $210
Ray
I am in my early 30s. Consultant engineer with permanent position with a local firm. My current lease is ending and am exploring other potential places to live in. The many years of share house experience make me quite the no-non-sense person when it comes to living together. I try not to interfere too much on other flatmates' daily routines. As I work 'fixed' hours mon-fri (other than the occasional late night) it is quite easy to organise house schedules when it comes to amenities etc. I am quite tidy and clean, especially around common areas. I spend 50/50 of my time at home and around town in my spare time. Love movies and can always use a glass/pint/tumbler/ochoko of whatever is good for the occasion. I am still exploring Victoria and would not mind to do it together with like-minded people when I'm free. Kindly leave me a message if you have a place available or if interested in teaming up. I do already have some appliances and furniture with me. Thanks in advance, Ray
Updated | $300
Lee
Originally from South Africa and been in Melbourne for 5 years, so I still have a heavy accent. I am more of home body than a party animal although I do love a glass of red wine. I am not a morning person - I can't cope without my morning coffee. I am more of a night owl. I am always up for a relaxed night in watching movies or TV series. Would be nice to meet some new people.
Updated | $220
Jacinda
hi my names Jacinda! i am a neat and friendly person, respectful of others and very responsible, i enjoy exercise when I'm not working or studying and i am in and out quite often as i have a busy schedule.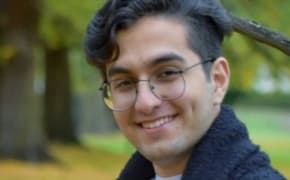 Updated | $300
Amirhamed
Hello, I'm a very quiet person and also friendly. I'm a full-time student, so i won't be at home most of the times. Also i have casual job and i work sometimes. Looking forward to hearing from you!
Updated | $300
Lucy & Luke
We are a British couple on a working holiday in Melbourne, looking for a furnished room in a flat share from mid-July until December. Luke's a tennis coach and Lucy works in administration. We are active people, we enjoying cycling, walking and running and trying new activities. We also love cooking and eating out!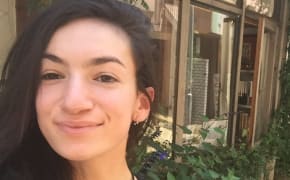 New | $200
Malehna
I am a full time Arts/Law student, from Melbourne. Considerate and easy going. I enjoy getting in the kitchen, and being creative:) I enjoy being social and partying but also love my time out to chill and read a good book.
Updated | $170
Labib
Hi guys, I am a 24 years old Bang;adeshi boy studing my Masters in Manufacturing Engineering here in Swinburne. I am looking for a place to live in a shared house as close as possible from campus. I am fun loving guy, likes music(oldschool rock), play cricket(of course, i'm from Bangladesh), soccer (sometimes). love to stay clean and hope my future flatmates will also clean as well (specially kitchen and toilet). i love spending time with the living room with others and have a beer or two or red wine(i prefer sweet).
New | $200
Hoa
I'm a 1st year international student. I don't take everything seriously (yea you can make joke about my height, that's completely fine). I try to keep shared spaces in the house tidy. Alcohol and video games, I can do a little bit of both. I'm totally chill and respect others' personal space.
New | $200
HImmat Shaligram
I am a fun Indian to stay with. Mature for my age and can compete very well in a beer competition. I am a clean person and quiet sleeper so no snoring or walking around in the middle of the night. I am currently a full-time student at Monash University, Caulfield pursuing a Double Masters in Journalism. I have an awesome friend circle so far full of international students and would love to make some more. P.S- I can cook well and make one of the best-scrambled eggs. (demonstrations subject to availability of eggs and necessary kitchen equipment in the house)
New | $250
Ying
Hi there, I am a current student in Monash University. I am looking for accommodation near the Caulfield campus. I am tidy, quiet and also happy to have a nice conversation. Most of the time I will be in uni doing experiments. I am quite a tech person and won't cause any drama. My boyfriend will stay in another town but would like to visit me once a month (during the weekend). He is a lovely person with amazing cooking skills. I am more interested in places that's clean and quiet with students or young professionals. It can be either furniture or not. I am happy to bring mine if the room is empty. Cheers, Ying
New | $250
Gazain Zia
Hey all, my name is Gazain im 22 years old from Dubai. I've lived in Melbourne for about 2 and a half years and am just counting down to the days i graduate (last semester left). A little about myself: Im very cooperative, adaptive, easy going. I'm naturally an introvert but i do enjoy semi-usual conversations that keep things lighthearted and hilarious. I love hip hop so expect me to be blasting it through my headphones on most days. I try to rely on discipline for me to accomplish the things i do in my life on a daily basis. I like to gym as often as i can during my spare time so (expect a lot of meal prepping!).I like to cook and indulge on the weekends, this can vary from staying in and binging tv shows and movies or going on a night out on miscellaneous adventures around town. I work ok the weekends and attend classes on the weekdays (Monash berwick campus unfortunately), so im very reliant on public transport and will base that on my potential stay at your home. i have a lot respect for people who like to make compromises and can make decisions without involving selfishness or ignorance. Im very LGBT+ friendly and am an occasional smoker looking to quit in the next month or so. I'm also very drug and alcohol friendly (no judgements from my part, in fact odds are i'l probably ask to join you), and i prefer to keep conversations deep and mutual respect and consideration deeper. I will value you the more time i spent with you and tend to be very self-sacrificial in my actions if we become good friends. Social commentary and keeping a tab on the survival rate of humanity (on a introspective and evolutionary perspective) are my forte, and i usually go off if i find people who bring up the right topics with the right mindsets. Other than that, i'm usually pretty responsible of my own space and am happy to accept having people over (so long as im not swamped with paperwork or studies on a hectic night), noise levels are usually kept at appropriate levels. Im looking forward to hearing your story and sharing a home, please contact me if i seem like the right fit for turning your living quarters into a place of safe, accepting and dynamic and stimulant-appealing home 
New | $230
Ken
Hello to each and every-one of you, who is taking the time to read my bio. I am gonna tell you, as it is; I am a great cook (but I am not a foodie, no way). I mean what is a, "foodie"?? The latest, "Trendy" word of the hour? Get out of here. When I'm not working or studying, I enjoy heading into town, meeting up with friends, museums, movies, parks or just hang back at home and read a good book. I am outgoing, but on the flip side, hanging about home with any potential housemate/s, provided they wish to is just as chill. I love to spend time with friends, just as much; I enjoy forming/making new friendships. I am a very approachable, friendly individual and I am a great listener and I give as well as I get. I am well read, and proud of my educational/work achievements. I had the pleasure of Studying: Engineering and Law. My Engineering major was in Automotive/Aerospace. This allowed me, to Work and Befriend some of the brightest of people in the, Australian Engineering industry. Other things about me; well my Father is from Austria, whilst my Mother is from Turkey. The rest is for another day. Now to my point; "So Just Chill", cause I am, I am as cool as a cucumber, and do not sweat the small stuff (well, I try not to); What For? Anyways, to those who are reading my intro, I believe I've bored you plenty enough, or maybe not. Nonetheless, I now call an end to my intro, wishing all who read or do not; a Remarkable, Blissful, Happy, Healthy, Prosperous, Joyful, Imaginative, Momentous Life. I honestly hope you find what you are looking for in life, the thing that makes you "HAPPY", as well as those around you (your happiness, should not be as a result of someone else demise). Thank you in advance, for taking the time to read, take care and be well. Kindest of regards, Ken.