$300
Joel
26.8 km from Coronet Bay
hey just looking for a nice sharehouse, with chilled housemates, im respectful of others , social and easy going . just need space for ute and builders trailer thanks
Free to Message $150
Joel
26.8 km from Coronet Bay
I'm a plumber apprentice looking to make it on my own. After my own space and like to be left alone.
Early bird
Updated | $200
Cory
26.8 km from Coronet Bay
I'm a pretty simple guy that doesn't ask for much apart from respect and kindness. Bit quiet at first thanks to my anxiety, but once i feel comfortable, i'm pretty chatty. I'm a good listener, do my best to take care of others, help when I can. I enjoy going on long road trips, fishing, camping, catching up with my few close friends and also being nerdy in front of the computer either playing games or delving into the weird corner of YouTube.
Early bird $200
Walter
26.8 km from Coronet Bay
Hi there, i keep to my self, quiet but out going and try to regularly get away, my interests are spent towards starting a new small business, reading, fishing and traveling. The reason i am looking is due to my relationship ending and starting a new chapter in my life
Free to Message
$200
Stacey
27.2 km from Coronet Bay
Hi there, My name is Stacey. I'm looking for accommodation for my two cats, Turtle and myself. My cats dont scratch furniture or carpet, fight, go outside, or have late nights lol. Brosca the Turtle is pretty quite also. I'm clean and thoughtful of other peoples privacy, and dont make much of a fuss. Where all looking for a temporary home until we find our forever home, following a stay with my abusive brother, so accommodation ASAP is needed.
Free to Message
$150
Mitch
30.7 km from Coronet Bay
My name Mitch bodley I'm 23 and looking to move out from my parents place. I'm quite shy at first but when I'm comfortable around you I'm quite out going. I'm a very structured person so I like things where they need to be. Being structured I like things being neat and tidy. I currently work 2 jobs part time so if I'm not going to be home im usually working. I'm cruisy person who don't mind a casual drink but don't go out clubbing I hate it. Plus I don't smoke and have a pet.
Free to Message
$180
Christian
30.7 km from Coronet Bay
Hello.Easy Going Guy.Hard Worker. Quiet.Not a party Animal.work as a Concrter/Musician . Im reliable.im clean and always pay my way.And will play you a tune on the acoustic guitar .Would love room for a garage space.Please contact me
Free to Message
$250
Natalie
30.7 km from Coronet Bay
I have lived out of home for most of my life so I know how it all works very well! I work in Port Melbourne so barely home except for night time. I am originally from Somerville, however I have just moved back from living in Essendon for the past 8 months. I work in sales for a Sunglass company so can always help you out with some Sunnies :)
Early bird
$150
Maddi
30.7 km from Coronet Bay
My names Maddi, I'm 24. I'm looking for a place as I've just broken up with my boyfriend. I'm clean, easy going, happy to cook meals. I'm shy at first but I love a good chat. I work full time as a hairdresser and I love my gym and try to get there as often as I can. I also have a beautiful fur baby, a 14 week old Akita named Yuki.
Free to Message $150
Renee
30.7 km from Coronet Bay
Student, working part-time. Very clean and organised. Loves to cook.
Early bird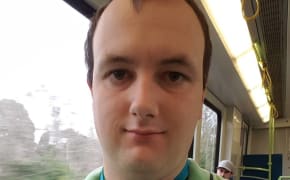 Updated | $200
Shaun
31.9 km from Coronet Bay
I recently had to leave my previous place of accommodation in Pakenham due to a cut in the hours at work. Despite not missing any​ payments​, my housemates screwed me over and kicked me out. I have since obtained some more hours, gotten some financial assistance while also continuing to look for additional/new work moving forward. I have been staying with a friend for the last few weeks which has also helped financially, but have since had to leave there leaving me without a home to stay. As a result I am in urgent need of finding medium/long term accommodation. I would prefer to avoid short/term or temporary as I really do require some stability. I work in the IT industry with stable employment (technology is very much a passion of mine). I'm certainly not the party type, and don't smoke or drink so there would be no issues there. As stated, I am happy with medium-term or long-term accommodation. If it's medium-term, I am morr flexible with what I am looking for than if I was planning to settle in somewhere long-term. I do not drive, so somewhere close to public transport is essential. A nearby train station is ideal but a nearby bus is suitable too. Bonus points if you have a cat :) (I don't have any of my own). My preference is for somewhere along the Pakenham-Dandenong or Cranbourne-Dandenong train line but open to other areas, especially if it's only medium-term. I was previously interested in the Pakenham-Traralgon area as well but unfortunately the regional V/Line fares are a LOT more expensive than I was expecting which removed those options from the table. My budget for long-term accommodation is around $200/week but will be less for medium-term accommodation as I will still need to pay for storage of my belongings elsewhere. To settle into something long-term I would need to be able to get my things out of storage. Happy to further discuss what I am seeking regarding long-term accomodation, but space would be high on my list. Sharing of meals would also be ideal. I do suffer from OCD (obsessive compulsive disorder), but am coping well. But you are a judgemental person or have issues with people who have their own struggles in life, then you are not the right house for me. If you can look past that, you will find I am a genuinely nice person who likes helping others and regularly goes out of my way for others, but unfortunately I have certainly not received anywhere near the same back in return. In fact many of the people I have helped out have returned the favour by simply screwing me over which is beyond disappointing. My last housemates were no exception to this. I'm quite an open and friendly person and I have nothing to hide so feel free to get in contact and say hi or ask any questions you may have. You are best to reach me through Gumtree messaging or via Facebook if you prefer. Unless I'm at work I'm usually contactable :). Alternatively if you know of any job opportunities in the IT/AV industries, or even know of anyone requiring any casual or home/small business IT/AV work, please also let me know :). Also, it's a shame I have to even say this but it seems I do. If I contact you regarding a room you have available, and it turns out I'm not what you're​ looking for for any reason, that's fine and no hard feelings but please don't just read my message without taking the time to let me know. I have lost a lot of time waiting for people to respond who never did, or who have just stop responding out of the blue. Not only is this quite rude and uncalled for but it's also really not helpful to me in my situation. Shaun
Free to Message