$200
Raphaela
A little about me... I've just moved to Sydney for work. I work as a consultant supporting schools to implement social and emotional learning programs (which is a mouthful but I can't find a simpler way of putting it!). I'm trained as a teacher and have a background in the arts. I finished my masters of fine art in 2015 and have have spent the last year and a half researching emotional intelligence and how to teach it. As well as consulting I've been making a living doing a range of things, most recently as a TRT and teaching assistant, but also a freelance illustrator, editor, and a respite carer. I buy organic and ethical when I can. I love good, healthy food, cooked from scratch. I prefer a good conversation about the meaningful things in life with a few friends over dinner, than a party. I love it when my environment feels loved and cared for. I am fairly technologically literate. I use my laptop and phone a lot, but love days when I can be technology free. I love reading. I love to sleep!
Free to Message
$200
Estelle
I am currently a job seeker and I decided to come in Australia to network and, as I hope, find a job. I come from Switzerland and I graduated in November 2016 as an engineer in Agronomy. I'm straightforward and a smiling person, that's why it's easy to live with me. I will probably be like a backpacker for a few months because I would like to discover the area as long as I can. I'm really curious so if you like to share your passion I will be very glad to! I like doing sports (gymnastics, fitness, dancing, running and nautical sports) and I'm keen on sciences (biology, chemistry and astronomy). I come here to begin a new life, so I will be very open-minded and I think I could do everything to have fun (:
Free to Message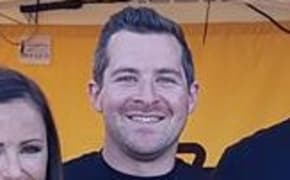 $300
Mitch
Hi, I'm an easy going guy working in the automotive industry. Originally from the Northern Beaches but moved away to focus on my career. Now looking for a change to sharing a place with some friendly like-minded people. I drink socially on occasion, do not smoke, and work long hours. During the week I enjoy a quiet meal and some Netflix, or to chill out and listen to music. I'll try to get some jogging or cycling in if I can. I often work long hours and also work interstate and overseas every now and then.
Free to Message