$250
Melissa
592 m from Fairhaven
Clean & tidy - looking for a place with my own bahroom/ensuite $150
Clementine
592 m from Fairhaven
Enthusiastic Frenchie, 27 year old, full-time student, wannabe highschool teacher, house trained, is looking for a cosy little house where she could study and share nice meals, movie nights, and conversations with her housemates. About me: clean and tidy (and would love to expect the same from my housemates), foodie, wine lover, op shops fan, documentary savvy. Has an old soul, and soul music tastes. You will find me at: Savers, libraries, gigs, movie theatres, Vietnamese restaurants, fake French boulangeries, parks, beaches, or just on the road, always with food and a bottle of vino.
$250
Amy
592 m from Fairhaven
Hello :) I'm Amy! I'm a 20-year-old student from the University of Bath, England. In September I will be undertaking a 10-month research placement at Victoria University as part of my degree, so am looking for a place to stay during this time. I am friendly, neat and tidy, so will be very easy to live with. I don't know anyone in the city, so am looking for equally sociable people to live with who wouldn't mind hanging out and possibly showing me around :) $350
Evelyn & Elena
592 m from Fairhaven
Organized, clean, and responsible.
$190
Will
592 m from Fairhaven
Allo there, I'm a professional creative, Graphic Designer, who runs my own business and I love it. I have a studio in West Melbourne and currently live in West Footscray. I work hard which sometimes means on my home computer, and I like to relax when away from the desk. I love the arts, music, design, travel, food, cafes, bars, drawing, photography, movies, Netflix, fitness and spending time with mates. My fave food spots, gym, cinema etc are all close to my current home, so I would like to stay within a few suburbs of them. In a living space I enjoy sharing with housemates and hanging out, just as much as quiet time alone to relax after a busy day. I'm an avid bargain hunter at food markets and I love to bake. Pets are awesome and I'm considered a cat whisperer, let me at them! I'm clean and tidy and expect the same, though I'm not regimented about it. Gardening is a meditative passion and I own some furniture and white goods. Creative people make me happy. I love to share ideas, crafts, artworks to inspire each other. I have a fairly kooky sense of humour, but I assure you I'm a nice guy who is country bred. Hit me up for more and let's do this!
$250
Lam
592 m from Fairhaven
I'm from Vietnam. About to turn 21 and finishing my last year at RMIT. An easy going, open minded and friendly ambivert passionate meeting new people and setting foot in new lands. I'm also neat and enjoy fitness, swimming and the beach. $360
Kieran
592 m from Fairhaven
I am currently looking for a quiet location on my own to allow me to fully concentrate on completing a degree in social work. I am a quiet and respectful tenant and my pet is a small, very calm, cat.
$200
Lani
592 m from Fairhaven
I'm relaxed, easy going. Pay attention to cleanliness but I'm not over the top. I enjoy socialising but also respect and value privacy. I have a passion for health and fitness... and a passion for beer and wine. Life is all about balance 😊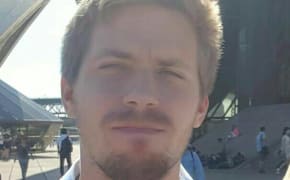 $160
Esa
592 m from Fairhaven
Hey! I'm a 33 - year old psychology student, studying over at Victoria University in Footscray Park campus. I like to do a bit of cooking, and would love to have a team cook-out with my flatmates or other similar shenanigans. For my free time, I'm mainly focusing on my studies, and going to the gym. I value cleanliness and consideration above all else. Looking for like-minded individuals who want to live in a clean, calm (especially at night-time), and pleasant environment. I don't have too much of my own stuff, so I'm ideal for households that don't want the property to be crammed with different items. Also for that reason I'm looking for a furnished room. Drop a message and lets have a chat. :)
$450
Johannes
592 m from Fairhaven
German Masters student at the University of Melbourne, into sports, reading, going out to restaurants, bars, cinema, museums and hanging out with friends. Clean and tidy and looking for the same.
$230
Ken
592 m from Fairhaven
Hello to each and every-one of you, who is taking the time to read my bio. I am gonna tell you, as it is; I am a great cook (but I am not a foodie, no way). I mean what is a, "foodie"?? The latest, "Trendy" word of the hour? Get out of here. When I'm not working or studying, I enjoy heading into town, meeting up with friends, museums, movies, parks or just hang back at home and read a good book. I am outgoing, but on the flip side, hanging about home with any potential housemate/s, provided they wish to is just as chill. I love to spend time with friends, just as much; I enjoy forming/making new friendships. I am a very approachable, friendly individual and I am a great listener and I give as well as I get. I am well read, and proud of my educational/work achievements. I had the pleasure of Studying: Engineering and Law. My Engineering major was in Automotive/Aerospace. This allowed me, to Work and Befriend some of the brightest of people in the, Australian Engineering industry. Other things about me; well my Father is from Austria, whilst my Mother is from Turkey. The rest is for another day. Now to my point; "So Just Chill", cause I am, I am as cool as a cucumber, and do not sweat the small stuff (well, I try not to); What For? Anyways, to those who are reading my intro, I believe I've bored you plenty enough, or maybe not. Nonetheless, I now call an end to my intro, wishing all who read or do not; a Remarkable, Blissful, Happy, Healthy, Prosperous, Joyful, Imaginative, Momentous Life. I honestly hope you find what you are looking for in life, the thing that makes you "HAPPY", as well as those around you (your happiness, should not be as a result of someone else demise). Thank you in advance, for taking the time to read, take care and be well. Kindest of regards, Ken. $210
NOEMI
592 m from Fairhaven
I am Noemi, from Spain, I am looking for private room