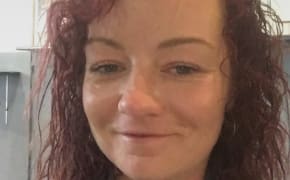 $250
Marion
24.2 km from Falcon
Hi I'm Marion I'm from Ireland but have been here in Australia for 5 years. I'm easy going, tidy, trustworthy and hardworking. I enjoy socialising but also enjoy my own space now and then. I enjoy reading, nothing better than getting stuck into a good book that I can't put down. I'm a film fanatic most evenings stick one on and just relax before bed. I work with a traffic control company so that's early starts and sometimes late evenings. I know it won't be for everyone but I do have dog but she is so friendly, enjoys her cuddles and is house trained. But she an outside dog. I walk her every morning before I go too work and when I get back. Please feel free too message me anytime. $140
Tim
27.8 km from Falcon
easy going and generally a quiet person until i get comfortable than i tend to crack the odd joke or two, currently working part time at subway so i can privide cheap or even free fod if need be ;) Whaen im home i usually keep to my room to relax and just chill. Hobbies are drawing, mountain biking and skate boarding, snorkeling, surfing and exploring places off the beaten track which ussually includs hikes and otherstuff. Overall I'm generally a quiet person and keep to myseld but can be out going whennthe time calls.
$250
Scott
32.7 km from Falcon
Very clean and quiet. Always helping around the place and a very good handyman. Work fifo and have my 2 kids when im home. Looking at a 4month stint away with work so would not be home alot at all
$150
Oliver
32.7 km from Falcon
I'm a super easy going, professional and mature person with a warm, friendly personality. I have a passion for cars, and I'm always out and about socialising. I currently live with my parents and am seeking my own space. $300
Phoebe & Darren
32.7 km from Falcon
My husband and I are looking for somewhere temporary until our home becomes available. Ideally approx 3 months however if suitable it could be extended to 6. We both work, do not drink or party and like to keep to ourselves so are no hassle to anyone :)
$150
Roi
32.7 km from Falcon
Hi there, my names Roi 46yrs. Relocating to Perth in July. Looking to explore a totally new area and employment opportunities. Visited Perth in Xmas last year and fell in love with the place. I am currently residing and working in NSW however have decided to make a conscious choice to seek suitable accommodation for myself approx minimum 3mths which gives me ample time to explore the area and employment opportunities. Happy to pay the 1st month up front to see how the living arrangement goes. If all good then we can take it from there. My kids are all grown up and I feel its time for me now. I am a easy going kiwi with a cultural background, enjoy a cold beer now n then however I also enjoy my privacy. I strongly believe in showing respect to all people not just those I know. I do prefer own bathroom yet open to sharing with 1 other person if need be. Regards
$200
Prue
32.7 km from Falcon
Chilled out person likes my own space but also enjoy having a few beers and banter. I have a steady job. Looking to be on the lease of a place so most likely looking at team ups. I have a little maltese x shih tzu his 5 new to WA.
$175
Eric
33.7 km from Falcon
I am easy going not into drama I keep to myself mainly but can build lifelong friendships with goodhearted people. I am from Texas, USA where I grew up and spent my entire life however I am a duel citizen and have been working and going to school full time since being here for a year and a half. I've really enjoyed Australia and its people's uniqueness and look to stay longer wile I continue my education and work. I worked in the hospital as a pathology technician in the states and have received my certification here so I can continue in my field. My pros are that I try and be very courteous i don't like to put anyone out and generally a private person who spends most of my time alone absorbed in my projects creating video content and reading mainly for self interest and education I'm also a seasoned video gamer so I try and give everyone plenty of space and don't like to loiter in common areas. I will come out for conversation and participate with a team spirit and i enjoy those interactions as well if I feel that I am wanted. I also deal well with constructive criticism were people may bring things to my awareness when this is done I take a good look at it and do my best to change.I rarely drink but if the social situation kind of calls for it I will moderately partake I love a good laugh and good hearted people I also am ok with people of wildly different beliefs philosophy and political stances. My cons are I am a smoker but I'm strongly considering quiting. I don't currently have a car so I am reliant on walking and public transport however do not ask for rides or anything like that even if it is raining I have Umbrellas . I think that just about covers it the main stuff I'm just an easy going Texan. Oh I am really looking for south Perth areas because I do have family and friends south of the river and I would be looking at a stay longer than six months because I need a stable place wile I go to school and work and close bus stops or walking proximity to train stations shops or the like are pretty mandatory until I can find an automobile . Please feel free to contact me anyway you like at anytime I am looking now to move out this week the week of 23/29 of july so I have a few potentials i need to respectfully get back to soon but am still on the lookout for the best place as i plan to be there for a wile.
$200
Ashlee
39.5 km from Falcon
Im super super clean! Very fussy with mt hygiene and my beautiful pets are so loving, well behaved and adorable. Im really fit, work hard, i listen well and dont party or like stepping on toes. I work as a waitress, im Australian, casual smoker. If you're male and cbf cleaning/cooking, im super old fashioned so as long as you don't take the piss or take advantage of my kindness im more than happy to do the housework myself. My one and only priority is to find somewhere my two cats, my dog and myself can find somewhere to feel at home. Cats - xerxes(m) and marlie(f)- 1yo and 6mnths - super sleepy but super chatty around dinner time. Poochie - Terranova but terra for short - shar pei cross - 5mnths - so friendly and cute but also a mint guard dog - he gets 2 walks a day so a walking partner would be awesome. I know three pets is a bit much but they're amazing and i keep them very clean and they're toilet trained.