New | $200
Mark
Hey guys, I'm Mark. Own my own business and also work a second job so I'm always on the move. At times I'm away more than I'm at home, and when I'm home I'm usually working anyway, catching up with friends and/or keeping fit (motivation dependent ;p ). Looking for a base in Brisbane in a tidy share house with easy going housemates. I'm easy to get along with and respectful of others.
New | $350
Julie
Looking for a place ......... I think about that little Basement Flat, Writer's cramp and Claustrophobia - and wonder how anything good: lyrics or music could ever be written here about Wedding Cake Island and the Red Sails. Then I look to the Sunset, remember those memories and meet some genuinely beautiful people in a local guitar shop - whose radiance beams out through the leadlight windows, making sure you're LOOKING EVEN BETTER before you even step into their warmth, abundance of wisdom and sincere kindness and then I think that the Writer's cramp has to go for another Surf! I'm Back... (The Midnight Oil ... is Burning!) I am an Artist, Writer and Musician, Songwriter and Composer. I Teach Art and Music. I've studied to AMusA level and I love it!!! These things are what I love doing and the flip side is my interest in Exercise/ Fitness and exploring Preventative and curative measures Naturally for Health. I will be working on an album with some of my friends soon.....ish and returning to my love of Art through designing CDs and Drawing and Painting. I am writing an Autobiography at the moment ..... It goes a little something like this ..... Sometimes the Beastie Boys Ignore you, they laugh at you, they lie about you, they fight you, but ... You Win!! So, that leads me to this - I am also working on a PhD/ Project, which I have been working towards for the past Five Years. This will result in an International Performance Exhibition one day. I am really excited about that!!! :) With her Hair Flowing down in Blue Cascades, she makes a turn to Newtown to meet with the Beautiful Inner West Folk and search for some Soulmates. Because it feels more like Six years, instead of Six months in a Leaky Boat... in Search for that Perfect Place on Earth - and there is No Utopia! There's Maggots everywhere... (Whilst Thirsty Merc have Repaired their Split Enz!!) Always returning to the Beautiful People of Newcastle, where Yoga is made into a Designer God, whilst talented Musicians play their love in the not too distant Studios - Philosophising about how Money isn't Everything... with True Words of Wisdom how we practically can't live without it! Newcastle, Newcastle - how I love you Novocastrians!! (All Dancing around that Silverchair!!!) I am a Kind, gentle and caring person. Creative and Charismatic. Very Ambitious, but not to anyone's detriment. The Truth is Always Told. Like leading a simple life - but I also enjoy beautiful things, especially if they are handmade. Enjoy yoga, running, keeping active and pursuing one's Dreams. Don't Believe that people are ever too old to pursue, focus upon and achieve their Dreams - whatever they may be! I Believe that Self-worth is one of the most important things and that it's extremely important to live amongst kindred spirits who are kindhearted and genuine. I love Flying on a Big Jet Plane - but they're from the other side of the Bridge. (But lovely Stones!!) I love Languages and different cultures and would like to live with gentle, mindful, aware and caring people. I am passionate about Music and love most Genres: especially Classical and Rock. I love Art, Languages and Health. Would love to start a Veggie garden and be able to ride a bike everywhere, alongside my two beautiful dogs - and leave the car at home :) (No puppy dogs yet!) I am always considerate, reliable and respectful and enjoy living where there is mutual respect and true camaraderie. Would be amazing if you appreciate the important things in life, including Music and Art. Without these things, I don't believe that the World would be as Valuable! I don't do drugs, but I do do Creativity and Fun!! Big Love x HAPPY SUNDAY!! Don't be Blue ..... there's another Future waiting for you :) (By a Tame Impala!!!!) Please don't be Sad - everything is okay in the End! Just keep Smiling. :) "May you be filled with Loving Kindness May you Be Safe from your Inner and Outer Dangers May you Be Healthy in Body and Mind May you Find Peace and Be Truly Happy." Not really worried whether you send me a message - just happy knowing you have read my words :) A Special Boy was due to be born on this day four years ago!! May he Rest in Peace xxxx God Bless You Beautiful Boy.
New | $450
Emma & Wilma
We are to decent girls from Sweden! Planing to go to Australia next yeat with the work and travel visa, planing to stay for a year. We don´t really know where in Australia we want to live yet, if you think your city/town is the best, hit us up!
New | $150
Evie & Cara
Hey, we are Evie and Cara. We've been friends since school and are looking to move into a place on the coast to be closer to work and uni. We both get on really well and are looking for a relaxed, reliable and easy going housemate that appreciates their own space but is also up for sitting down and having a chat. Ideally we'd like to move out at the end of August/start of September and we would like to look at starting our own place. A bit about Evie. I'm a full time education student who is fairly quite. I spend most of my time at uni and would like a place to come home to to study as well as somewhere that I could chill out at on the weekends. I love travelling, am a bit of a foodie, love animals, spending time outdoors and chilled nights with friends. A bit about Cara. I work full time, love being outdoors and going on adventures. I go to Gym and am quiet active. Pretty outgoing and always up for a chat/laugh. Enjoy cooking, keep it quiet most weekends but do have people over every now and then.
New | $250
Eilidh
Easy going young dental professional, moving from the Scotland in September. Outgoing, sociable, tidy and organised!
New | $350
Steven
hi i'm looking for a unit granny flat studio r decent ensuite room to rent out, im a bricklayer by day clean tidy friendly but do my own thing have references bond ect give me a message and i can call you to chat further. thanks steve
New | $300
Kiara
Hi! Originally from Brisbane, i've lived in Sydney now for 6 months and would love to move closer to the beach or close to the city! I work full time as a flight attendant. I'm super easy to get along with and friendly, I would love to live with people around my age that I can be friends with, have a drink with, chat to but i am also super respectful of alone time when need be! If you think i would be a good fit for you or your household please message me so we can arrange a meet up!
New | $500
Sam & Airlie
I work for a government agency, grew up in Sydney but spent the last few years in Melbourne. Enjoy being social and finding good new places to eat. I work for a government agency, grew up in Sydney but spent the last few years in Melbourne. Enjoy being social and finding good new places to eat. I work for a government agency, grew up in Sydney but spent the last few years in Melbourne. Enjoy being social and finding good new places to eat.
Updated | $350
Stefan
Hi everyone, I'm looking to find a place to stay in Coogee from early August and looking for a place in the long term. I have recently moved back from London and working full time in the city. I'll be out of the place most weekdays from around 7am-7pm and as part of the job will have to travel. I'm originally from Adelaide and know the Coogee area well. I am easy going, friendly, clean, tidy and respectful person who also enjoys a good laugh. I enjoy a casual wine and drink on weekends and getting to know new people. I am a keen tennis player who likes to stay active (swim, run, workout etc). If you have a good opportunity and think I'll be a good fit feel free to contact me. Cheers
New | $300
Alma
I'm a full-time student (architecture) at QUT and a part-time waitress at a fine dining restaurant.
New | $250
Darcy
Hi, I'm Darcy, an early 20's recent graduate working full time in the city. I'm currently living in the suburbs but looking to move into a small sharehouse somewhere closer to work/friends etc. I'm clean and respectful, enjoy hanging out and having a chat with a beer or wine, but also like to relax and do my own thing too.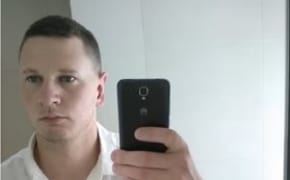 New | $180
Ryan
Hi There, Iv been working in Canberra as a Public servant. My contracts due to end soon and I'm due to leave dreary cold Canberra in the rear view, so to speak. I have always loved Brisbane and have decided it's time to make the move. My hobbies are going to the gym, beach, fishing etc. If you want to know more please ask ;P