$400
Declan
557 m from Green Square Station
I'm an easy going guy looking for somewhere clean and bright and that allows dogs... my current place is great but doesnt allow pets!! Drop me a message if your place fits the bill and if you're easy going
$400
Samuel & Carl
557 m from Green Square Station
We are an easy going, considerate and friendly couple from the UK. I am a full time corporate services manager and Carl is a personal trainer. When we're not working we like to enjoy various activities and are pretty into our health and fitness, having said this - a glass of wine with a nice meal is also right up our street!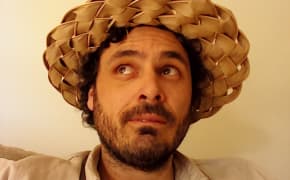 $300
Tim
557 m from Green Square Station
I'm completing my Masters in film. I'm 41, but am definitely young at heart... I love to cook, share food, have chats, up for film watching and am also very respectful of space and noise.... I'm pretty busy with Uni and generally work on weekends. I moved to Sydney last year from Melbourne and am still discovering new places in and around town. Hope to hear from you,
$250
Sarah
557 m from Green Square Station
Easy going, working full time and enjoy working out at the gym after work. Looking for a room to rent, preferably near a train station, for six months.
$450
Edwina
557 m from Green Square Station
Easy going, clean and tidy. Work a lot (I'm a horse vet) but also love to get out and about and socialize but also always keen for a bit f home time - glass or four of wine and cook up a storm. Also have the most lovable Waffle dog (pug) you'll ever meet.
$250
Georgie
557 m from Green Square Station
I am a clean, tidy person, but super relaxed and happy to go with the flow. While I enjoy having people over and love meeting new friends, also appreciate alone time and respect other people's needs for space too- especially when studying. For the most part though the more the merrier, and love catching up over with a glass or two of wine. I spend a lot of time catching up with friends and various spots across the city on weekends, and love exploring new places and having mini adventures just as much as lazy days reading and watching trashy reality tv!
$400
Mehdi
557 m from Green Square Station
I'm moving from Perth to Sydney due to work relocation. In Sydney fr end of June I'm an engineer/safety/environmental auditor. Office is in the city, but I need to visit various places or occasionally travel for work. The rest is my volleyball, soccer, hiking, and dining out with friends. Home is about my laptop, chillax, and watching a movie etc. Non-smoker and not big on alcohol, if in the mood might make an espresso-martini tho :) Tidy [border OCD], majority of the time eating out, very minimal cooking at home, steam type mostly, and not fan of smelly spices or frying :) I have travelled, studied, and stayed in various places (Europe, South America, Middle East, etc.) and I find myself open towards other cultures. Can't wait to see what NSW nature has to offer. Hunter, Blue Mountains, etc. etc. Other than that, I don't mind a few shared activities here and there, cooking, a movie, stand-up comedy... But obviously PRIVACY & RESPECT comes first. Cheers, M
$175
Jordan
557 m from Green Square Station
I'm from Penrith but don't let that discredit me. I not only clean but I lowkey enjoy it, have been responsible for most of the cleanups in my current share house for the last two years. I have no issues making rent and have never missed a week. I pretty much have my own entertainment system, Xbox One, PS4, PC, Chromecast, Sound System, Lounge, Netflix/Animelab/Crunchyroll. I'm only missing my own TV. I work for the ABC and have potential for a career there and have freelanced the film industry for the last few years. I have my own car, happy to drive people places, to the station/shops/random things. My only downsides are that I know next to nothing about cooking and tend to get takeout for most of my meals and that I work nightshifts and sometimes have a broken sleep cycle. I buy snacks every now and then and they're totally open for people to have (as long as there is a an acceptable amount leftover for me too). I also tend to buy a lot of drinks too that I don't mind sharing. I love gaming and tv but also being active. Martial arts, rollerblading/rollerskating/iceskating and if there's an athletics group nearby I'll be joining that quick.
$350
Brigitta
557 m from Green Square Station
I always have a stash of sweet treats at the ready so if you ever need that sugar hit craving cured? I am ya girl to help you. In all seriousness though- I love to hangout as much as I like to have my own time. I am respectful, a good communicator and I love to laugh :)))
$230
Mariela
557 m from Green Square Station
Hi! My name is Mariela, I'm from Chile and I'm here in Australia for my second year of Working Holiday Visa. At the moment I'm working in a store at Warringah mall so I'm looking for a place to live near train station and the city, hopefully a private/ female shared room. I'm easy going and relaxed, and I would love to find some nice people to live with!
$320
Alfredo
557 m from Green Square Station
Hi there! I am a 33 yr old full time professional looking for a new place to move in along with my dog Snoopy. My ex-partner and I broke up so I need to find a place for myself and my adorable kelpie crossed greyhound friend. I am looking to find a place to share ideally with 1 to 2 people and with a backyard (although not essential as Snoopy is toilet trained and used to be indoors). Snoopy is really well behaved and such a loving creature who gets along with anyone and I am an easy-going, tidy and clean person easy to live with. If there is anyone out there with an extra room willing to take me and Snoopy in, please do not hesitate to contact me. Thanks
$380
Nacho & Catalina
557 m from Green Square Station
Hi! We are a chilean couple arriving in sydney in mid July. We will be working with the working holiday visa for 6 months. Catalina is a journalist and Nacho (me) an economist. We are going to Australia because we want to improve our English and explore new ways of living. We like to do sports, cook, watch series on netflix and make friends. We are looking for a quiet place to share good times.