New | $230
Ken
Hello to each and every-one of you, who is taking the time to read my bio. I am gonna tell you, as it is; I am a great cook (but I am not a foodie, no way). I mean what is a, "foodie"?? The latest, "Trendy" word of the hour? Get out of here. When I'm not working or studying, I enjoy heading into town, meeting up with friends, museums, movies, parks or just hang back at home and read a good book. I am outgoing, but on the flip side, hanging about home with any potential housemate/s, provided they wish to is just as chill. I love to spend time with friends, just as much; I enjoy forming/making new friendships. I am a very approachable, friendly individual and I am a great listener and I give as well as I get. I am well read, and proud of my educational/work achievements. I had the pleasure of Studying: Engineering and Law. My Engineering major was in Automotive/Aerospace. This allowed me, to Work and Befriend some of the brightest of people in the, Australian Engineering industry. Other things about me; well my Father is from Austria, whilst my Mother is from Turkey. The rest is for another day. Now to my point; "So Just Chill", cause I am, I am as cool as a cucumber, and do not sweat the small stuff (well, I try not to); What For? Anyways, to those who are reading my intro, I believe I've bored you plenty enough, or maybe not. Nonetheless, I now call an end to my intro, wishing all who read or do not; a Remarkable, Blissful, Happy, Healthy, Prosperous, Joyful, Imaginative, Momentous Life. I honestly hope you find what you are looking for in life, the thing that makes you "HAPPY", as well as those around you (your happiness, should not be as a result of someone else demise). Thank you in advance, for taking the time to read, take care and be well. Kindest of regards, Ken.
Updated | $170
Marco
What's up People I'm Marco, I'm looking for a shared house and nice people to live with. About me I can tell you that I love to cook a lot and ride my bike everywhere, listen to music and play it, one passion I have is to talk about physics/universe and psicology/spirituality aaaand I work in the hospitality industry, obviously I sound like a very normal person...but I'm not hahaha!! I love to travel and I can offer free language lessons in Italian, Spanish and a little bit of Portuguese and French. I play the drum but don't worry never too late or too early and I play it good ;) I'm very respectful of housemates spaces and I'm clean, I've got a lot of experience sharing houses around the world. I'm very keen as well to team up with anybody, hopefully before the 2nd of August, which is when I'll leave the house where I'm living now.
Updated | $250
Shayna
Hello! My name is Shayna (aka Shay) from the US. I am a down to earth girl looking to apply for a working holiday visa in Australia! I recently returned from a backpacking trip around Southeast Asia and caught the travel bug (luckily that was the only major thing). Some of my hobbies include drawing/painting, playing guitar/uke/piano and working out (yoga/running). I love meeting new people and going out to explore. Would be willing to share my chocolate stash and a few glasses of wine (plus living expenses). Not sure exactly what I will be doing for work but I can support myself. Hoping to live in a furnished place with young professionals/ other backpackers to socialize with!
New | $250
NAIF
I am PhD student from overseas, I am fully fund by my government for my study and salary I am social with other culture I like sport, also, I like cooking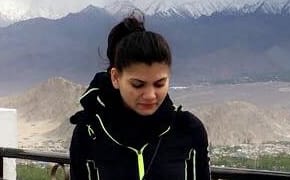 New | $480
Sakshi
Hie I m Sakshi, student and fun filled.love my privacy and respect others privacy as well
New | $280
Leo
Hello! I'm friendly and outgoing, at the same time love my quiet time at home too :) My employer has just relocated me to Melb from Perth.
Updated | $300
Dora
Hello, my Name is Dora. I'm 26 years old. I lived in Brighton, U.K for the last 5 years. I'm moving to Melbourne this summer to work as an engineer. I'm a clean and friendly person. I prefer relaxing at home or going to dinner / few drinks with friends instead of partying. I would love to live somewhere cozy and tidy that I can call home.
New | $160
Ya-Ping
Hello! I'm Ya Ping from Taiwan. I have been studying master in Monash for 1 year while living in my auntie's house. I think it's time for me to move out and live somewhere close to the uni (Caufield campus). Surviving on a part-time job and a study loan, I'm looking for a shared room or house on a budget of $160/w. I'm caring, mostly-happy and always respect others so would be ideal to be your next housemate or tenant. Reviews from my previous roommates: "You are the best roommate and the best friend ever!" "I wonder how you always keep the public area clean and tidy while your room is such a mess." "Even though you sleep a lot and never hear your alarm, I'd still like to live with you forever."
New | $250
Ritvij
I'm 24yo, I have worked in the digital marketing industry for 2 years after completing my graduation from Singapore. Will be a student at RMIT University to pursue Masters in Advertising starting July17'. I like to keep myself busy things, cook occasionally and use weekends to unwind.
New | $300
Su-Jean
Hi! I'm from Malaysia, moving to Melbourne for a new start. I'm generally a pretty quiet person - I don't drink or party much. Which usually means that I wouldn't be bringing back parties with me. I might invite a friend or two back for a quiet night of watching television or just to have a nice conversation with at most. I like reading and running for leisure and having a good conversation with people. I like artsy things (like going to musicals and festivals and things). :)
New | $140
Taz
First of all I like to keep clean. I recently moved to Melbourne from Brisbane. Uni student.