 $150
Austin
523 m from KarraKatta Station
Super chill and easygoing not even there half the time working fifo
$250
Andrew
523 m from KarraKatta Station
Hi there, I'm a relaxed 32 yr old Australian Male. I work in the Shipping industry and also recently graduated as a Science Teacher (dip - ed). I'm looking for a place to stay with some friendly, active and respectful peoples. I enjoy cooking, beaching, have an active social life and keeping fit. I play a little music (piano - through headphones) and spend alot of time out and about. Clean and tidy and financially sound. I work shift work at times, hence the want of a private bathroom if possible. I am considerate and do let me schedule intrude on others. Let me know if you have something suitable! Cheers, Andrew
$160
Cait
523 m from KarraKatta Station
I am a super cuddly ball of fun! I'm 21 but most people mistake me for 16 - but that's okay! I am an EXCELLENT cheap wine drinker (love a good glass or four of passion pop), though I do enjoy my double blacks and a solid spirit here and there. I am drinking game enthusiast - though my shit fine motor skills and shaky hands mean I am not as good as I like to proclaim. However I also do love a good sleepy glass of rosé rugged up outside at night. I'm a third year psych student at UWA graduating mid sem this year. I'll hopefully be doing honours or some form of 4th year program, and then masters and PhD - so looking for a stable place to live!!! I am a neat freak and often stress-clean (see this is good for you). I will clean my room then I will clean the kitchen then vacuum the house and sanitise things. (I hate germs) (so much). Dirty bathrooms (in terms of dirt/hair/dust/other yuck stuff on the floor/in the shower) are my pet peeve - I will be so uncomfortable !!!! (can't do germs I am sorry) I do have a pup BUT I really doubt I will be taking him with me when I move out, so I would love a house with a pup or cat or rabbit or just SOMETHING I can cuddle and love. I coach kidlet gymnastics (3-12 year olds omg) umm I was working at bakers delight for 4 years but I'm in the process of finding a new job... there's only so much bread one gal can deal with. I also tutor two primary/high school girls so yay. I've had about 9272719 interviews so I'm hoping to have another job soonish 💁🏼 i have no idea what else to add in here so YAY none of that makes sense enjoy deciphering it xoxo
$260
Alex
523 m from KarraKatta Station
Hi, I'm Alex, I work full-time in IT sales. I have two guiding principles in life: 1. Don't lie. 2. Be responsible. My rent is always going to be paid on time, if I break something I'll let you know about it, and I won't eat your food in the night. I clean my room, as well as common areas after I use them. I've been renting for the last ten years and have a great rep with my former landlords. Things I will happily do with you: * Play board and video games * Watch Patriots games, and Japanese wrestling * Discuss philosophy, history, and psychology * Watch Jordan Peterson or Stefan Molyneux vids * Have meaningful and intense conversations * Go to footy/basketball games * Visit the art gallery * Lift weights * Be included in a cleaning roster * Crack open a few ciders on the weekend I won't be a good fit if: * You're a feminist/social justice warrior (tried it, didn't go well) * You're frequently up late making lots of noise (I hit the sack around 9:30pm every night) * You want to share cooking duties (I count macros and have a very strict diet, but I'm happy to share my meals if you can eat like me) * You don't want meat cooked in the house * You think it's ok to lie, even white lies I'm a fairly assertive guy, and I don't beat around the bush. If you're hard-working, honest, and refuse to be a victim we will get along very well.
Updated | $170
Jason
523 m from KarraKatta Station
Hi I'm Jason. I'm a positive person that is easy going and enthusiastic. I am clean, reliable with bills and sociable. I keep to myself most of the time but up for a chat over a glass of wine or watching a movie. I'm studying Personal training, working part-time and I'm focused on my fitness career - so looking for a relaxed environment shared with like-minded positive people. In my spare time, I enjoy movies, listing to music, running, Gym and going to the beach. Hit me up for a chat. I'd love to come and have a look at the home when your available! Thanks for taking the time to read this :)
Updated | $200
Sofiane
523 m from KarraKatta Station
Hi, My name is Sofiane, I'm a Parisian student and I'm looking for a room to rent. I'll stay in Perth from July 2018 to mid 2019. I'm very friendly and easy going ! I really want to get to know new people and fully enjoy the Australian way of life ;) I like heathy ways of life, discovering new things, socialising and partying ! I am a tidy person, and would prefer to live with others who are also mindful of cleanliness. Please feel free to message me with any questions! I don't have an exact date I need to be in by so quite flexible. Thank you :)
New | $180
Talitha
523 m from KarraKatta Station
I'm super easy going and laid back. I'm good at cooking, i work a lot and go to uni so won't be home too much. I think it's important that everyone makes an effort to keep the house tidy. I'm clean, responsible and mature. Always up for the odd glass of wine! I like to keep active by running or walking, and generally lead a pretty healthy lifestyle. I also have a kitten who is super friendly but she can stay with family if need be! $200
Gary
523 m from KarraKatta Station
Very clean and tidy, sociable and respectful of other people's privacy. Working full time. Happy to discuss more....
$250
Claudia
523 m from KarraKatta Station
I'm Brazilian. I'm Phd student and I will do an internship at UWA.
$170
Michelle
523 m from KarraKatta Station
I'm a super easy going, friendly 25 year old who has had a lot of experience in shared-living. I'm a high school science teacher - currently doing relief work which I love as it offers a steady amount of work with a high degree of flexibility. I do a little sewing/designing in my spare time so a large room with lots of natural light would be ideal. Apart from that I enjoy cooking, listening to music, reading and watching ABC iview/Netflix. I'm a social person but very much value mine and others personal space. I keep very quiet throughout the week (beside the hum of the sewing machine), go out on the occasional weekend - but generally prefer a little red wine on a porch/backyard. I have one very small, very cuddly dog who I would like to keep with me if possible - (however I am currently a little undecided if I want to take her away from the dogs she lives with now). She's a toilet trained house dog who absolutely loves people (and cats), so would only need a very small out door space and would be more than happy spending most of her time in my room (although once you meet her you'll probably want to steal her away into yours). I'd love to hear from you if I sound like a good fit to your share-house! Michelle :)
Updated | $250
Leon
523 m from KarraKatta Station
I'm a 30-year-old male working as an electrical engineer in the city. I'm really into city life, meaning checking out all sorts of food, cafes, bars, galleries, gigs, etc. I also fill my time with a bit of rock climbing, guitar, the occasional bit of yoga and fitness training. I tend to be very tidy myself, but I'm sociable and I've lived happily in share situations for years with all sort of people.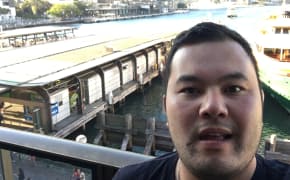 Updated | $190
Gustavo
523 m from KarraKatta Station
Im a nice guy looking for a place to fell confortable after a long day at school and work! I also consider myself sociable, clean and tidy. Respectful with others.