 $160
Craig
395 m from Keilor Lodge
I am a very easy going originally from the country , polite and respectful guy who likes to chat but also likes occasional personal space. I don't drink and don't smoke. I like to keep fit (gym). I'm a bit of a photographer. I'm a Trade Business Manager.
$200
Aaron
395 m from Keilor Lodge
Hey there. My name is Aaron, I'm 22 years old and work full time as an Electrician. I am tidy, hygienic, respectful, polite.... ect ect. I expect to live in a house where everyone pulls their weight. I like it for people to all get involved in maintaining the property. Personality wise I'm very friendly and always try to look out for others. I am a musician, I play guitar and sing but usually only on weekends because of my work life during the week.
New | $200
Sarai
2.66 km from Keilor Lodge
I am an easy going full time university student whom is organised and like to keep things tidy. I enjoy jogging regularly, the occasional bike ride and when lazy l'll play some games or read something etc. An ideal room or art studio i'm looking for would be a room with a single bed (preferably for more space) and a desk and chair to sit upon hours of studying. If with others l'll always be up for card games :)
$220
Robert
2.66 km from Keilor Lodge
Pros; I like to keep to myself, I work a lot and am house trained. I can also be quite personable when required, enjoy a good chat and a nice meal. Pretty open minded and tolerant. Good at cooking, though seldom have time to do it. I like to read. Cons; not really a morning person, can become grumpy if I haven't eaten or am grossly under-slept, extremely ticklish, very light sleeper who wakes easily (unless it's my alarm to go to work). As I am moving out of my apartment I have lot of house hold items. On the chance that you need to replace anything I may have what you need. I work a lot so will be out a fair bit. Rarely have mates over. I am good for a chat but due to my routine am not in a very social phase of my life. Going overseas in mid 2018. Would love to brush up on my Spanish and Portuguese so if you happen to speak either of those two languages I would be delighted to hear from you. Until we speak. Ciao.
$170
Mel
2.66 km from Keilor Lodge
I get along with everybody and I have never paid rent late and respect other peoples property and space.
$250
Danijela
2.66 km from Keilor Lodge
Hi, My name is Danijela, I am looking for a place to move into during the beginning of February. I am 45 years old, and a single woman with no pets. I am a quiet person, not rowdy and will not throw any parties or play loud music. I am looking for a bungalow, granny flat or one bedroom unit near the Tullamarine airport as I work for Qantas. I will not consider studios or shared accommodation, as I am looking for a place where the bedroom and living area is separate. I have been renting in Diggers Rest near Sunbury, where I was living in a shared house, and I am looking to move into a new place by myself. Please send me a message if you would like to know more. Thank you. Danijela
Updated | $220
Michael Jon
2.66 km from Keilor Lodge
Hey everybody! My name is Michael, I am working full time as an IT manager for a national transport company in Laverton. I was previously a programmer for a medical software company. I currently reside in Taylors Lakes. I've previously moved out but returned home to help my brother renovate the house over a few months, now that it's done I'm looking to get back out there! I'm rather talkative, a master of general knowledge and "did you know" facts. I'm also an amatuer small time comedian, my specialty is story telling. I like giving advice where people seek it, but also know when to stay out of things. My belief is that if you're sitting or talking with me, it's because you want to be there. And emotion isn't always what's you show on your face (because I have a resting bitch face). I am: - LGBT friendly, kink friendly, 420 friendly (though not a smoker myself) - Not a vegetarian nor vegan, but all cool with it (you guys tend to make some extremely tasty food). I'm carnivorous scum! - Agnostic. What I'm looking for: - A place with a fibre connection, bonus points for FTTP (or as Tel$tra calls it, FTTH). Why? I'm a hackerman who works on servers, mirrors whole websites for fun and I've amassed my own private online netflix full of 2160p blu-ray rips (which comes together to be about 450TB) During the week: I work Monday to Friday, 8am - 6pm, sometimes weekends because I have to manage servers/be on call. I may have people over once every couple of nights where we have TV parties (We literally sit down, watch TV, and trash talk about what's on, it's a load of fun), or I tend to come home after work and focus on scripting programs, or sitting around and petting my husky. If you're not cool with the whole people coming over often thing, it's all good, we can go out as well :P Oh yeah, I have a pet husky named Coda, she's three years old, non-destructive, house trained, not a barker but a howler/talker. She greets everyone at the door. I like having bills payed ahead of time because a lot of companies give discounts if you do beat them to the chase. I like things clean and organized, aside from my bedroom. Don't worry if you're not a clean freak because I'll probably balance it out. I'm looking to move out asap so I can be a bit closer to work, but also because the thrill of independance is addictive.
New | $200
Brad
2.66 km from Keilor Lodge
Easy going Friendly Clean & Tidy Respectful of privacy Active
$220
Michael
2.66 km from Keilor Lodge
I will be 22 on February 7th, recently moved from Perth, i work full time as a forklift driver/labourer while studying online to become a personal trainer. I am very friendly and talkative, an interesting person to talk to and highly value socializing and having a laugh. I am very athletic and a gym junkie, and as a result i am a non smoker, non drinker and take no drugs, ill also be able to give ya a bit of diet tips and workout advice ;). I am clean and tidy as I have had much experience housesharing before, particularly with muslims who are very big on cleanliness. I have all my own furniture and bedding. I am looking for: a private room, no more than 220pw including bills, with access to some form of parking as I have a car. My rent expires and i have given notice of my leaving on the 11th of January, this is my maximum move in date, i may however move in a few days earlier. originally I will stay for 3 months to test the place out, and if I like the housemates and house i will continue and stay longer.Thanks
New | $400
Cameron & Jayne
2.84 km from Keilor Lodge
Couple looking to move into an apartment, granny flat etc during my studies at the University of deakin, my partner is working part time out of Melbourne so want to find somewhere between the two places. We have been separated for almost 2 years and are now able to finally close the distance for 6 months in our own apartment, please help us. wed be forever in your debt.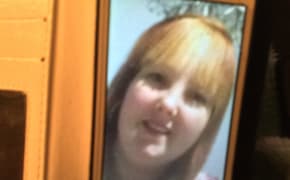 $150
Krystal
2.84 km from Keilor Lodge
I'm clean, im bubbly and fun I like to mingle and I also like to keep to myself, I like to cook and clean