New | $500
Oliver, Carlos & Lewis
Hey there! My name is Oliver and I'll be moving to Melbourne with my best mate Carlos at the start of May. After living in Mildura for most of our lives it was definitely time for a change of scenery, and two hard-working, humorous and kind-hearted guys are heading your way. We will be aiming to move in with Lewis, Oliver's younger uni-going brother who has been living in Melbourne studying for the last year. As a bunch of strong headed young adults we intend to make our time staying with you not only a bunch of fun, but a chain of memories you'll cherish for a lifetime. Do yourself a favor and give us a shot, we have so much to prove!
New | $250
Luke & Laura
Hey friend, My partner Laura and I are looking for a new place to call home and prehaps someone to share it with! We both work full-time. I work in the Media department of an advertising agency and Laura works in retail. When i'm not working, I love to cook so you'll probably find me hunched over a stove in the Kitchen. Laura loves to read and binge B-grade television on Netflix. We also have a little furry friend, Momo the Cat. She's very well behaved and never causes any issues. *Moving date very flexible
New | $300
Ava
I'm pretty relaxed, organised, reliable and really care about living in a tidy and clean home. I love meeting new people but am not big on living in a party house. I'm mostly looking for a quiet place to live as I'm moving out of a very noisy apartment in the CBD! ---- What I am looking for in a property (After wading through the jungle that is Melbourne real estate for 11 years, my needs have become very specific ;) 1) Split heating/cooling 2) Double glazing/a quiet location 3) 1/2 hour train/tram into the city, or a 1/2 hour walk to South Melbourne Market 4) Somewhere well built where the neighbors can't be heard 5) Away from noisy main streets or high enough that it doesn't matter 6) Somewhere with modern fixtures that make the apartment easy to keep clean 7) Own/Ensuite Bathroom for each of us 8) Bedrooms that don't share walls. --- What I am hoping for in a flatmate 1) Someone who understands I'm looking for a quiet and relaxing living space 2) Someone who is okay with me being up at 6AM and leaving for work by 6:30AM 3) Someone who cares about keeping a neat, clean and tidy house 4) Someone who is willing to be reliable with rent payments and helping with any repairs/issues that might arise with the property over time 5) Someone who is cool with agreeing on house rules to follow to keep things civil 6) Someone who doesn't mind that I have living room furniture (couch and dining table, washing machine and fridge) that I want to move into the apt. (If you have a better fridge than I do though, I'm willing to leave mine behind!) 7) No couples or pets, please and thank you :) --- A bit more about me: I'm a 30-year-old Graphic Designer from Melbourne who works full time in South Melbourne, Monday to Friday from around 7AM - 5/6PM. I love food, films and checking out exhibitions, talks and local festivals around the city during the week. If I am at home, I'm usually taking it easy or working on my own design projects.
New | $150
Nikita
I am easy going, friendly, respectful and clean up after my self. I like getting along and having a chat with my house mates but also like to have a bit of time to my self. And Although I don't have any my self, I don't mind living with pets :)
New | $210
Kylie
SHORT VERSION: Final year masters student looking for a place closer to Melb Uni. Extroverted but will leave you in peace, does not want a 'party house' but does like a social house. I am well house trained. I did save a heap before returning to study to avoid living like a poor uni student. EXTENDED VERSION: Currently a masters student at University of Melbourne, 2nd dan black belt who teaches and trains in taekwondo when time permits. I am looking for a place preferably closer to the city and uni and for new housemates who either want to hunt for a place with me or have found somewhere already and need an extra housemate. I don't have any pets but if you have any I'll love them as they were my own. I'm very house proud but am by no means a homebody and when I'm not at work, uni or catching up with friends, I can usually be found out in my kayak, on my bike, at the dojang or going for a run which you would always be welcome to join me at but I won't force you too! When I'm at home, I'm quite neat (and I hope for my housemates to be the same), I'm a good cook, and do enjoy getting to share a meal with others. I love a good chat, intelligent or silly, and a household full of laughter. I believe home should be a positive and happy place and not a place where everyone goes and hides in their room at the end of the day without talking. I do however believe everyone needs their own quiet time and I am respectful of that but I'm often guilty of putting the books down to chat and be social instead. :) I'm more experienced living with guys however your gender, sexual orientation, race, favourite colour, football team or star sign all hold no bearing on your suitability as a housemate to me. The only thing I ask is that you have a positive attitude and are the type of person who is easy to get along with and inclusive of others regardless of their differences. I have most things needed for a household inc. everything needed for a kitchen, a comfy couch, coffee machine, large flat-screen telly, linen, towels, an iron, bedroom furniture etc. I don't need to bring everything with me though. I am not picky when it comes to finding a place (ok, shower curtains creep me out!) however, I do have a car, kayak and mountain bike so a place that has secure parking and somewhere safe to keep my bike is essential, the kayak can stay behind and live with friends kayaks if needed. I am also avoiding apartments that do not have built in laundry facilities and require the use of a communal/ coin laundry if it can be helped but I will ignore this for the right housemates! Need to move ASAP!
Updated | $200
Kapil
I've just been offered a full time job in Boxhill, so looking for a place around Kew, Ivanhoe, Boxhill..... Very easy going, not much of a 'party animal' anymore. Found my new love in health and wellness and working hard towards my health goals.
New | $350
Anny
Work full time in Dockland as an architectural assistant, I do love pets so I might consider getting one in the future once I settled down in Melbourne. Originally from Darwin, moved to Brisbane for study and now got a job offer in Melbourne! I am easy to live with and love a good talk once in a while!
New | $290
Jasmine
Enjoy going on hikes, binge watching Netflix, finding new eating spots, photography, travelling, and drinking red wine or gin & tonics. Once cooked a good batch of sticky date pudding. Own a guitar but can't play.
Updated | $200
Ezz
I am a software developer and visual artist/photographer doing a Master of Contemporary Art at the Victorian College of the Arts. Looking for a room that is not far from public transportations. I was working for a telecom company and made enough savings to cover my expenses for pretty long time, besides freelancing/casual work. I have a studio at the college where I spend most of the day working on my artworks, and at night I usually like to keep to myself, but I enjoy a conversation over a nice meal or drinks.
Updated | $270
Queenie
Moving from the Gold Coast. 25yr old, Full time professional. Looking to live close to the city and getting to work in Saint Kilda in an appropriate time frame. Always down for a chat, a drink and share a meal together time to time. I dont mind doing activities with housemates or even become mates! Not OCD but would like tidiness. Respects personal space! Heres more awesome facts to have me as a housemate: i love cooking, i can do dumplings from scratch! Do like finding new places or go on a weekend road trip. i love plants and i will bring my collection into your home to freshen up the place! Pet friendly (i dont own one....so i adore others' instead)! P.S if you have read my EOI message about your place, please reply as soon as you can if its yay or neh. then i will respect that, and continue my room hunt and not bother you any further :))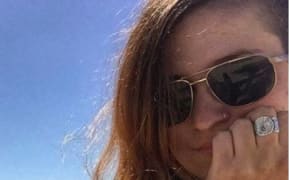 Updated | $210
Kat
I'm 27 and moving down from Brisbane straight after Easter. I'm vegan - though no beef with meat eaters - love cooking, gigs, and the occasional beer or two at home. I come with all the usual roomie traits of being reliable, respectful and inclusive. I'm house trained and the kind of housemate who will bring home donuts if I know you're having a rough week or offer to drive you and your mates into the city in my pj's if the uber surcharge is too high on a Friday night.* I would love a sociable home though also like my down time and am respectful of personal space. I come with at least four sets of fairy lights, a record player and a juicer. Keen to have many plants - inside and out - and would love to have somewhere a bit more permanent so i could try to grow food. *Also won't steal/plagiarise your profile
New | $180
Sarah-Rose
I'm really laid back, enjoy doing yoga & meditating.🌻 I am beginning my childcare course mid April so I am looking to be in a place by the end of March, I also work as a Barista.