$310
Marie-Helene
516 m from Kurraba Point
Hi! I am French Canadian and I moved to Sydney few months ago. I am here for couple years. I work full time in marketing. Looking for a nice apartment or share house to spend my evening and maybe enjoy a glass of wine and a good chat with the flatmates! I am quiet, not a party girl. I like to keep the place clean and I respect people's privacy. I am very easy going! Looking forward to meeting you! Cheers!
$290
Meg
516 m from Kurraba Point
Hi! I'm a student who works full time hours! I'm not around a lot but when I am I love a good chat and a drink! I've been living out of home for the last three years in Sydney. I'm a very tidy, respectful person!
$320
Stephanie
516 m from Kurraba Point
Hi there ! I will need to move back in Sydney after two months in Europe. I am the Country Manager of three small French companies, so working most of the time in the city or interstate. I am looking for a quiet place to rest after my long day of work. I am very friendly and positive but I still need my own room. I am very respectful, I understand when people want to talk or want to be anti-sociable, it is fine, I also have my anti-sociable moment when I am very tired. Also I love being outside and all kind of sports. I hope I'll get the chance to kisurfing a bit in Australia. I am actually living in Neutral Bay, but I'll be looking for a new place to live from February, 2018. Let me know if you have a place between 200 and max max 350 per week. Cheers, Stephanie
$500
Tess
516 m from Kurraba Point
I'm moving to Sydney for work, and because I would like one summer where I don't hear the words "we're expecting a top of 16 degrees today". I work in a media agency, love drinking wine and eating delicious food, have exceptional movie quote recall accompanied by a deplorable taste in movies, and, if required, can have both my parents endorse what a great roommate I am. I don't smoke and don't have a partner, as I've heard both are equally bad for your health.
$400
Kerry & Davey
516 m from Kurraba Point
We're a British couple here on a working holiday visa. Currently living and working on the great ocean road but looking to move to Sydney for 3 months (late Apr to mid Aug). We're sociable and easy going, but also clean and tidy!
$200
Laila
516 m from Kurraba Point
Im very easy going person, i like clean places and im very organised . I have a hard routine so im looking for a place quite but very happy and with a good atmosphere.
$280
Amanda
516 m from Kurraba Point
Hey There! I'm Amanda, I am 29 years old, and work fulltime in Macquarie Park. I am looking for a new place to live as of about 20 January give or take a week. I am a super easy going person to live with, I am clean and tidy, I love to cook, I love to be social, and I also love quiet time on the couch. Although I am definitely not looking for a party house, I am looking for a place that I can happily and respectfully have friends over for dinner or a BBQ and drinks with friends without issue. I pay bills on time, I am honest and trustworthy, i'm intelligent, and have common sense. In summer I love getting out and about to the beach, attempting to grow my little herb garden, and exploring the areas of Sydney I haven't previously explored I currently own a bunch of furniture, i'm happy to either bring some with me, or sell it off and come just with a bedroom. I'm not interested in a furnished room, as ultimately i'm looking for a longer term "home" not a "room", and I have my own furniture. I do own a car, so I need parking of some sort, street parking is more than fine. I would love to live in the Lower North Shore areas. If anybody is interested in teaming up, or has a room coming available please get in touch!
$450
Karka & Anna
516 m from Kurraba Point
Hello! We are two girls, one Polish, and the other Polish-American, who are looking for a wonderful place to stay in Sydney! I myself, Anna, like to cook dinner, help with groceries, make shared plans for chores. I'm social and very friendly, I like to lead a positive lifestyle by exercising, eating clean, reading, and occasionally enjoying a Netflix binge and staying in for the night. I love to explore, and I enjoy living in cities and find lots of things to do that are either trendy or something new and exciting. I'm easy to get along with, once you meet me you'll realize that I really like getting to know people! I like to keep things tidy, the only mess I'd leave would be in my own room behind closed doors so you still wouldn't see it. I've travelled all around the world and have lived in different countries, so I'm open-minded and cultural, and new experiences are more exciting than they are scary for me! I would love to have a cool roommate to share an accommodation with, or I'm fine on my own as well taking care of someone's beautiful little apartment! Karka, or Karolina, is also clean and a very responsible person. As she is a student and part-time worker, she usually comes home just for the night time to sleep before getting ready for her next day! She is social and lovable, and very kind. Her hobbies include being active, including pole dancing!! She loves to read, travel around Sydney in her free time, and is one of the sweetest people you'll meet! We are excited to find a beautiful home to stay in together, and we look forward to making new friends through Flatmates! $250
Ann
516 m from Kurraba Point
Neat and tidy and like a clean house I also enjoy gardening
$350
David Ellis
516 m from Kurraba Point
Hi, I'm Dave I'm a full-time Real estate agent, working in Kirribilli. I am looking for a place to live as I wish to move over to the north side of the bridge and i'm currently down south. I'm a bit of a nerd and prefer to game or read, or play music to partying all the time.. I'm a bit of an introvert. In fact, I rarely drink - a glass of vino here and there or a good beer is about all I find myself drinking these days. I do cook well though - the specialty is French and German cuisine. I'm clean, neat, tidy, and look after my stuff and yours. I'd prefer a non-pet household if possible, but i'm always up for a chat and happy to cook for everyone involved! I would prefer a car space, preferably off street if possible so that would be ace if possible to grab that too! Definitely keen to team up.
$350
Lachlan
516 m from Kurraba Point
Moving down to Sydney from Brisbane to take up a graduate full-time position in Sydney's CBD. I'm keen to finally get down to the Harbour City and get settled in to my new life. All of my friends are in Brisbane so there's little worry about me having 'hectic parties' or anything like that. It does mean however that I am looking for people that I can get along with who aren't overly closed-off. That said, I'm sure there'll be days where I get home from work or my flatmates get home and just want to decompress in peace. I have no pets and am a non-smoker. One caveat though is I need a place that has some form of accessible, consistent car-parking spaces. Obviously a drive-way/garage is preferable to on-street parking but as long as I don't have to pay for on-street parking then I won't have a problem. I love the beach and am particularly keen to live in a place where the CBD is 20 minutes away from home and so is the beach (<20 minutes would be even better). Since I am moving to Sydney this is obviously a long-term maneuver and correspondingly I am looking for a long-term lease. That said 6 months is probably as long as I'd want to lock down in case my job turns out to be completely not what I'm expecting. But I'm fairly confident I'll enjoy it (or at least endure it) and will likely carry on from there. $350 is about as much as I reckon I'd be willing to spend on weekly rent, although ideally the rent would be closer to the $300 mark.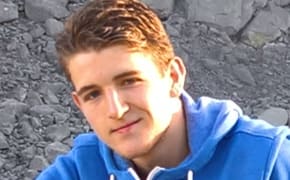 $200
Wouter
516 m from Kurraba Point
Hi, I am a young Dutch student coming to Sydney for a fulltime internship of 5 to 6 months, starting from February 2018. During this time I am looking for a cheap place, preferably in Mosman or surroundings. Back in the Dutchlands, I'm in my final year of my zoology bachelor. I have been living in a studio apartment for the past 3 years so I know how to keep tidy and I'm even known to try my luck in the kitchen from time to time. I'm not opposed to heading out to a bar every now and then but I like staying home just as much. I am into sports, especially basketball, as well but aggressively mediocre at them most of the time. I am open to exercising together outside of working hours and in weekends. Looking for a sociable, organized and fun guy or group of people to share a room and/or apartment with? I am available from February 2018.