$145
NERISSA
Hi. Hoping to find something immediately. My name is Nerissa and I am a beautifully kind caring natured young lady who is looking for immediate share accommodation or anything suitable. Being in hospital currently makes this process more difficult unfortunately. I am clean, considerate, respectful and have a little but of experience in the respects of sharing accommodation. Please contact me if you believe we might be able to live together amicably. I am very friendly and polite, clean and pull my weight with running a household. Thanks for your time.
$185
Zead
Hello there! I am considerate and respectful of others I live with including their property. I love to be in a neat environment. Tend to keep to myself but not antisocial by any means. I am really cool and get along quickly. I have really good history with previous leases and can provide references as well. Apart from that I am a graphic designer but here for studies and work in the carpentry industry. Quite active guy and lives a healthy life.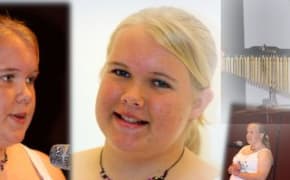 $200
Tegan
quiet, clean, chatty at times
$150
Anna
Going through property settlement ATM. Always owned my own home. I renovate professionly. Work part time as a Nanny. Quiet, clean and respectful. I have 2 Maltese terriers. Most belongings are in storage.
$200
Michael
I've been doing this awhile so i'm not new to how things work and generally get along with anyone. i'm just looking for a new place to stay that might be more convenient for me, I'm really chilled out and can also be sociable generally i'm always doing my own thing but you won't find any problems living with me. I am very open minded and am down for drinks or movie nights most of the time.
$250
Jeffrey
I like to play acoustic guitar and golf, fly a kite, hang with family or friends etc... I work for myself as a handyman, so can fix pretty much anything... I don't smoke... cigarettes. I have a cat (No litter box - She does her business outside). I'm courteous, fun and respectful, helpful, and pretty normal :)
$200
Codie billings
Looking for a place for me and my 4 year old son. Tidy, friendly, easy going ☺️
$125
Jake
Nice shy cool guy really looking to make good friends New | $200
Breeanan & David
David and I are very likeable, laid back people who are a lot more mature than you would expect for our ages. We tend to mix better with people older than us however we can easily get along with just about anyone. We are quiet and respectful people but will mingle. We handle our personal stuff well and sort out our issues quickly. 'Water off a ducks back' I like to say. I have 2 fur babies. A caged rat named Tar (rat backwards hehe) who has never bitten anyone lovely nature because I hand raised him and a 2 1/2 year old de-sexed ginger therapy cat named Ta-coo. Ta-coo is indoor/outdoor and has the most amazing nature you've ever seen in a ball of fluff. Never bitten never or scratched and loves pats and cuddles. He is only inside at night time to sleep with mummy or when hes in trouble which is hardly ever. 100% trained to go outside for his business and if he is inside for an extended period of time hes 100% litter trained too! Never had an accident. My partner starts a nightfill maintenance job in January and I'm a 3rd year part time Apprentice Hairdresser in Medowbrook. We both love music, however, we don't enjoy blaring it, just sitting down and enjoying the little things is what matters to us. I'm currently working towards living a minimalist lifestyle when I can and I love gardening! Anything arts and crafts you name it, I'm there! We are both very creative people. I don't drink, David will have a few every now and again. I love people and so does David. He loves his car quite a bit and is easy to talk to about almost every topic. We are both open minded and happy people. Currently we are living in an unsafe, uncomfortable environment at my family home (if you give us a chance I'd rather explain it in person). Due to this our search is urgent. I don't drive so near public transport is a must as our work schedules wont always work out, plus my partner isn't my personal taxi driver :'D. I am working towards my P's. We've been looking so a suitable home for about 2 months now. We look forward to meeting you Kind regards, David, Breeanan, Tar (the Ratty c:) and Ta-coo (the Kitty c:) $200
Jaime
I am neat and tidy and a quiet person. I do have a 4 year old who will be with me 3 nights a week. $170
Shillian
I am an Aged Care nurse who works hard and is passionate about caring for people. I can be very quiet at times, but I love to socialise with a beer or wine on occasion with good people. I am clean and tidy. I do shift work, so will sometimes not be around very much. I generally get along with most people, no matter age, gender, nationality....anything, really. Always considerate and polite. $160
Carol
I am a tidy person and I keep to myself. I also like to keep fit.