New | $300
Bianca
I work full-time in finance and planning in Melbourne CBD. I'm quiet at first but once you get to know me I am quite friendly. I will respect your personal space and need for quiet time. I'm clean and tidy with a passion for healthy food, well-being, yoga and relaxation. I have a great circle of friends, however I am open to expanding that circle!
New | $250
David
Hi I'm David. Professional Male living in Melbourne for 3 Months for Business purposes. Looking to meet some good housemates and enjoy some of the Melbourne sights and sounds whilst I'm here for 3 months.
Updated | $300
Sophie
Hi there. I'm a 23 year old kiwi female from Auckland, looking for a flat. I enjoy being social, having a laugh, and am also respectful towards others, and tidy up after myself. Looking for a friend to do things with as well as a flatmate. If you feel like I'd be a good fit, let me know :)
New | $550
Ryan
Couple from the uk been in Australia for 17 months. Both in full time work. Looking to stay until January
New | $200
Foo
Neat, tidy, easy going, fun-loving person.
Updated | $180
Karishma
Hi! The name's Karishma. I was born and raised in Thailand, moved to Melbourne to pursue my masters degree (I'll be going to RMIT). I'm currently 29 years old and gurantee to be someone easy and great to live with! 1. I can cook great food! :D 2. Since I do consider myself a sensible adult, I'm not loud. I love my share of peace and quiet. 3. I love cleanliness, yes please!! 4. I'm orgnised, so you can expect minimal amount of mess. 5. I love animals, so if you have pets, I'd welcome that! I was never allowed to have pets while living in Thailand (except for a few gold fishes and koi fishes xD) - so that'd be amazing! 6. I'm open minded and have a considerably good sense of humor? Though you can be the judge of that when we meet! 7. I love diversity and meeting new people 8. I absolutely despise discrimination against any religion, race, ethnicity or gender. I love everyone. We're all human beings and deserve the right to live in peace. ;) In the end, we all croak and end up in the dust. (I can be so philosophical sometimes, it's ridiculous!) 9. I meditate? xD so I could say I'm pretty calm - that means I don't lose my crap easily. 10. Let's be friends and have a blast?! :) Extras: I read, write and draw.
New | $250
Vannis
Vannis, 19 yr from a small and natural town in North part of China. This would give a bit credit if you like people who are not judgy or picky. I am friendly and open-minded, whilst it doesn't make me live without principles. I would like to befriend with many sorts of people, inasmuch as they are not too demanding. I am currently a gay for my boyfriend, sounds a bit too casual? - I live for happiness, so don't have excessive rules (I respect the necessary rules though). Don't worry, I am quit a quiet, and respectable person, people say me like a kid, mainly because of my voice and clothing style I guess, lol. so yeah, definitely LGBTQ friendly, and no worries at all if the housemates or flatmates are either male or female or trans. As for fan, I like to watch movies in cinemas, have meals together with anyone, chitchat about everything and learn to play sports (say learn, it's because I can only play badminton, swim and play many other traditional sports which no one plays in places out of my town). Sometimes I also play PUBG, a mobile strategical and shooting game. I am pretty much okay if you want me to come to do things together with you or your friends as long as it's not night-clubing. I can drink or smoke, btw, but I usually tend to not. Purpose coming back to Melbourne is to kickstart my undergraduate study in Commerce, uniMelb. I will also find some work to do after this. I speak my local accented Chinese language in China, whilst I speak English in Australia and longing to learn Spanish. I also want to be able to speak Mongolian and Uyghur, two other "Chinese" languages if I can, but sounds like too far away from reality, hahaha.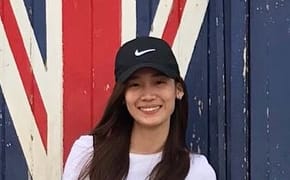 New | $270
Jia Ying
Hello! I am an international undergrad from Malaysia studying commerce at University of Melbourne. I am a tidy and easygoing person who respects your personal time and space. Looking for a female housemate and a fully furnished apartment around Carlton or Melbourne to move out in July. :)
New | $160
Cinthya & Carmen
We are 2 Peruvians girls in our's 30's ! We're looking for a nice accommodation near to the City. We're clean and tidy persons Thanks
New | $240
Brad
Brad, 28 and love all things sports and socialising. I've been in Melbourne for 7 years now and absolutely love it here. I'm a laid back character who enjoys a beer or wine with friends. Currently living in Prahran so keen to stay around the area as the social circle are all nearby. I work full-time in the sports/events industry and do travel a bit throughout the year for it. Currently managing events in Perth, Gold Coast and Fiji which keeps me nice a busy! Downtime I do like to spend in Melbourne with friends but also have family in NSW. Weekends you'll find me with mates for brunch, footy or out exploring the most livable city in the world.
New | $275
Sabine
I am a dutch, 2nd year student at Erasmus University Rotterdam. In july, I will be moving to Melbourne for about 6 months on exchange. I am very excited to be starting this adventure but first things first: I need a place to stay. A little bit about myself: currently, I live with two housemates with whom I've been living with for the past 2 years. I am a clean and tidy person who is very social but also values her alone time. I enjoy hanging out with friends and exploring new places to go and places to eat. Furthermore, I am a creative person which is something that I am trying to further develop in Melbourne by following some more design focussed courses.
New | $200
Bianca
I will be relocating from the US to pursue my master's degree in international development at the University of Melbourne. I plan on working part-time as well, so I'll be pretty busy. I like to keep my belongings and space tidy. During my free time, I like to have fun by working out, going out for drinks, enjoying the outdoors, and/or hitting the beach. I can also be laid back and stay in to watch a good movie or Netflix series... so I'd say I'd be a pretty well-balanced roommate! A sociable roommate would be ideal since I'll be new to the country and will want to make new friends :)