New | $200
Abbie
Easygoing, non smoker looking to move back to Aus after being in the Uk for the past 2 years
New | $300
Marcelo & Vitor
We are 2 friends satying in Austrália for 1 year, to study I.T. in a college in Burleigh Heads. We are very easy to live with, we can cook, none of us smoke and we are very adaptable. We are looking for a place to stay at least for 4 weeks so we can avaliate if a shared place is interesting for us. We are from Brazil, Rio de Janeiro and already living out of our parents home for 2 years. Att, Marcelo Fraiha
New | $270
Pamela
I own my own business (a gym) but am taking a change of pace from 2018 to study full time, I train at a gym and my lifestyle compliments what I do there: eat well, love sleep, my own time and my own space (so am very respectful of that for others). In saying that, I am definitely not interested in being a recluse - I'm looking forward to finding funky bars to drink at and to meet plenty of new people as I go. If my housemates are keen for that then fab - if not, that's fine too. I have lived in share accommodation for several years in the past (Sydney and London) and grew up with 4 brothers.
New | $250
Lauren
Hey I'm Lauren, from Sydney, making the move up to sunny QLD for a new life, Looking for a place from 4 - 6 weeks until my sister moves up. Ill be working in hospitality. Always up for making new friends having a drink and chat, I'm bubbly, friendly, fun and love to have a laugh. I am very clean and tidy and respectful and LOVE animals if you have any. Need a furnished room as i have no furniture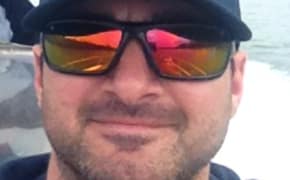 Updated | $150
Tyler
Hey I'm Tyler I am from Canada, I work shift work 2 weeks on 2 weeks off so basically just looking for a base. Most the time I go overseas on my days off so I would rarely be there. I am 33 , clean and respectful.
New | $400
Roberta
Hello My name is Roberta Im a kindergarten teacher during the day and also I work in a restaurant at night. Im clean, tidy and reserved girl. I do have an extremely well behaved 9 years old dog very friendly. Im looking for a place as soon as up as we have to move from our current place because the owner needs the house back. My dog and I have a great reference from our current place! Please contact me Thank you very much! Roberta
New | $180
Katya
Hey there I'm a bubbly, outgoing girl, trustworthy girl that is coming out of a break up that is looking for a place that would have enough room for my one bedroom furniture that is currently in storage ( or if you have a room that fits most!!) Plus a room. If I could put my left overs in the garage in return for a girl that is clean, respectful, caring, a great cook, I don't swear. ( not a Bogan) and am looking for work. ( seperation of 6 years and he was my boss!) I'm currently in a air bnb so please read my profile. If you think you have the room. I'll pay more if i can let go of that storage!! I also see my kids every 2 weeks but would love to have them stay over once in a while. They are so respectful. They open the car door for me. They carry my bags. Are highly respectful. Ages 10 and 8. But they etting come to my room for atleast 3 months. Etc. If anyone would love to help a girl out and I am the upmost respectful person gettong on her feet then please contact me!!!!
New | $250
Chareese
I am a fun person looking to live with people who like to enjoy themselves but also like to relax in a clean home. I want to find a flatmate that wants to be friendly and happy at home etc, not just live around each other. I have a indoor cat who is lovely and likes company, so enjoying animal companionship is a must. Preferably looking to start a new place with one or two people. I work nights on the weekends and study during the week. I am at the stage where I want to make a home to live in and stop moving around every 6 months, so hopefully you will be on the same page. Look forward to chatting
Updated | $200
Ashley
My name's Ashley and I'm a very relaxed kind of guy. I currently work as a security guard/bouncer and am looking to move to anywhere on the Gold Coast (currently residing in Toowoomba). I don't like drugs, I've never smoked and I'm a social drinker so you don't have to worry about me chucking parties. Not only that I like to keep to myself most of the time. I'll spend most of my free time either at the gym or cooking up some food. I get along well with all animals and kind of miss having my own as my current lease doesn't allow them. Unfurnished rooms would be a good choice for me as well.
Updated | $200
Oceana
Wanted a PLACE that feels like my HOME, sharing with JUST ONE PERSON. Seeking HALF HOUSE freedom Rent negotiable. Would also suit fly in fly out person or someone in a full time job or business, who is busy with their own life. Definitely interested in team up. I've lived on Gold Coast most of my life and shall have my own place in around 12 months, in the meantime my move must feel awesome. My search is for the right environment not just a room to rent. Moving in with someone for me needs to be trusting because that is foundation for our entire life. PLEASE BE SURE TO READ ALL THIS BEFORE CONTACTING ME. "I already have a room, absolutely no point in moving if it's just a room to pay rent while people just put up with each other and have superficial conversations to fill in space." Most people really don't know how to be sharing, caring. It's the quality of communication and meaningful life in the home that matters. the trust of the people sharing the home environment. The energy we share, the way we listen to each other; not just talk. True communication that matters. Then all that is left to do is live the best life ever. Moving is a very serious decision and it must be the right one for me to. Choosing the right people that would be closest to me (as a housemate would be) is one of the most important decision I need to make because that is my entire life that is affected. I seek to connect with someone who shares this view. When we become aware of that and choose wisely, then life gives us what we ask for. For this reason I need you to read my content fully as much as I would want to know about you. This is no different to trusting someone in representing your business. People treat you in response to how people around you care about you. When we get that right life is great for everyone. I love my own space and sharing genuine quality time as well as chores around the house is vital to me. What I'm into (not just interested in but actually participated in all below) - Living a beautiful life - Martial arts, I've trained in Aikido and Aikido Ki principals Philosophy and application - Personal development - Cooking - Well Traveled - Explored Culture including spiritual culture - deeply ( no point in being surface dweller) - Love Indigenous cultures - have participated in their spirit connection rituals. - Worked on million Dollar Projects and love it when we treat each encounter as invaluably as any million dollar project. Never take any moment for granted. Many people are very dismissive of each other (sadly missing every moment of being present) - Respect and Regard Business Principals - Studied Classical Piano at Music Academy & backed performers - Dance - Appreciate entrepreneurial spirit in people. - Love generous attitude to life. - I'm focused on maintaining momentum and completing things that need to be done therefore I need a safe place to do that. - honestly I'm self correcting as most healthy humans are, so don't need to be told what to do and how to behave. I'm active, not into sharing with couch potatoes. I'm truthful, giving, respectful with a big heart. Wish to share with similar life outlook to this. Home wanted now. Long term where possible, Short term now would suit beautifully in the meantime. Currently I am staying with friends, staying with friends changes dynamics. Love to move ASAP. I love my own space and am fully involved in my life, this would suit a person with similar values. I'm currently staying in temporary accommodation so I do not make the mistake of moving into a place that does not suit. Happy to have a trial overnight to ensure the arrangement is great for us both. Long Term 6 - 12 months or longer so I do not need to move again till I am in my own home that I own. I believe that PEOPLE WE SPEND TIME WITH - AFFECT OUR LIFE POSITIVE OR NEGATIVE WAYS, ESPECIALLY WHEN WE SHARE COMMON AREAS. I BELIEVE YOUR HOME IS YOUR CASTLE and wherever I live I LOVE TO FEEL IT'S MY HOME and MY CASTLE TOO, not just a boarder paying rent. I firmly believe we become who-ever we spend our time with so to be fair to both of us to begin with; it's vital you know about me and my lifestyle preferences so I attract the person with similar values. I'm very considerate and generous and love to be around people with similar mindset. Would suit a person who is not just looking for a tenant for the rent but would treat me as a valid member of the household they can trust. I do not smoke or drink, although it is OK if you do. Outside smoking is OK, indoors smoking makes everything smell of smoke, most people prefer to keep their home smelling pleasant. Do you have; • Decent size Bedroom (preferably with en-suite or own bathroom) • Perhaps a generous Granny flat • Covered parking better still LU garage • Generous kitchen space with room for my equipment such as juicer processor (I make my own vitamin drink, you're welcome to have some with me) and my own fridge that I fill completely with fresh food. • Internet connection essential as I do most of my work on line uploading and downloading files and videos that I create for my clients. • Extra space for some of my furniture I look forward to sharing with a person with similar values with their own lifestyle preferences. I appreciate your uniqueness as much as your core values.* Someone who believes that being friends with people you live with is essential, so sharing in maintenance and occasional meal to maintain connection so I don't feel it's just about the money. Clearly we have our own lives and that involves people who are around us in our most private area of our life; our home environment. I have my own furniture including my home office. I live a healthy lifestyle, including health exercise and personal development. I am a life coach and relationship coach to executives and entrepreneurs supporting them in their personal growth personal relationships and business success and well-being. I want to assure you that I won't be offering you advice unless asked (just in case you're wondering) Love to take up snorkelling again kayaking. These are essential for fulfilling life. Often I work 12hours per day, looking to reduce that soon. so my days are filled at the moment *I'm happy to be social on occasion but I believe we need to lead our own lives. I'd love to hear from you. Thank you for reading I'm really looking forward to meeting with you. Oceana PLEASE TELL ME ABOUT YOU. it's not just about the real estate - we are human beings first. Suit honest fun loving drama free person who is emotionally stable. Preferred area between Surfers Paradise and Tugun, within 10 minutes to the Beach. If what you have meets 80% of my needs please contact me. Share with just one person (no couples) Most things can be agreed upon when communication is open. Let's talk about how we can ensure we all have the outcome we seek and possibly more - without compromise. If emailing be sure to include your telephone number.
New | $250
Chloe
I'm moving to the Gold Coast from Sydney for work. I'm easygoing, don't take life too seriously and I am a clean person to live with. I love a glass a wine, love all sports, dogs and keeping fit.
New | $250
John
Hello, I have lived in Australia for three years and finished uni last year but decided to stay for good. I am original from the states, I love to spend time with friends and enjoy surfing when Im not working. I own my own company and work part time at another, so I'm pretty busy. I enjoy meeting new people as well.