New | $250
Tanya
Easy going, healthy lifestyle, social and mindful of others space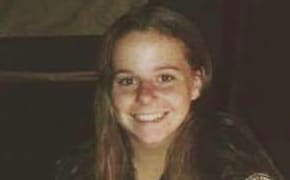 New | $150
Mikhayla
Clean, respectful and quiet :)
New | $200
Andrea
27 years old Chef ~ amazing meals for everyone included Working FT Into yoga, healthy lifestyle, the sea, MUSIC Wine and sharing times :)
New | $210
Hannah
Looking for a private room with share bathroom or Ensuite. Living close to the University Hospital would be a plus as I work shift work there as a Health Professional. I am quiet, clean, considerate of other's privacy and respectful of noise. Hoping to become friends with my house mates. Message me if you have a room available, I would love to come and view. Hannah
New | $250
Hannah
- easy going - work full time - long term lease
Updated | $200
Quillen
Hey I'm Quillen, 20 years old and I moved to Australia one year ago and am now looking for a place to move in to from November onwards. I'm German/Argentinian/Ecuadorian so I'm quite multicultural I'd say. I live a healthy and active lifestyle - love going to the gym, the beach, go out with friends and always be productive! I'm easy going, respectful and look after my room of course :-)
Updated | $170
Cristina
I´m spanish student who is looking for a good apartament with nice flatemates to share!
New | $180
Mireya
Hi mate! I am a Spanish student that i have just arrived at gold Coast. I am looking for room to share. Thank you
New | $300
Jackson & Lana
Hi there, we are an American couple with a very well-behaved, quiet dog who are looking for people who love nature and animals. :-) We love hanging out at the beach, hiking, and scuba diving.
New | $300
Alkira
I'm a super friendly super doooer clean person. I like to stick to mtself but I also love involving everyone in the house into things like taco or movie nights together. I work weekends and study during the week. I have a super friendly kitty cat who loves a good snuggle. I am looking for a house/townhouse not an apartment and my own bathroom is a must !
Updated | $210
Oceana
Real home, not just a share-house; I'm into health and fitness, value private time, self motivated, focused. Seeking inclusive home environment. My ideal housemate values their own space yet appreciate regular family meals (perhaps once a week when time permits), appreciate that I love to be useful around the house and include me in decisions that affect our home environment and have strong home ethics in having each other's backs. House needs to be my home to not just be treated as a tenant. Rent $180 - $230 depending on inclusions. "To share with one person only or granny flat." What you want to know about my lifestyle * Early riser * Mornings; martial arts exercises outdoors and or morning time on beach when time permits. * Not chatty in mornings because it's private time between me and my day. * Breakfast, prepare for work; often on computer. * Head off to work * When home I prepare healthy meals that would include juices and smoothies, therefore friendly sharing of kitchen space and great attitude is essential. * I do great deal of research on internet in health and personal development (and incorporate updated results where required into my life to test them out) therefore attitude of tolerance to some changes in my schedule. * Many people are rather entrenched in their habits (therefore your willingness to embrace changes in my daily routine is essential.) * "I'm like a child who is constantly growing, not a rigid adult stuck in their ways" * If you want same old same old from me - this would not work. (However, "I'm happy for you to be predictable in your habits if that is your preference.".) * (no drugs, alcohol or smoking although "I don't mind if you have a few drinks a few times a week" provided it's not the first thing you reach for when you get home [not interested in living with an alcoholic] * I remain curious about life and enjoy adventure and exploring best of opportunities in nature and healthy friendships especially in a place that is to be my home. About the house; Best if you own the property or have long lease and good relations with landlord so we are not constantly having inspections and to have freedom to negotiate (between us) our preferences as well as long term security in having a stable home. Drama-free environment essential. ============================================== "Why I am taking this approach!!!" ***so I'm not running around for chats only with people who have nothing better to do (life's too precious to waste). More about me - so you know how to share about you before we meet. PHOTO IS OF MY BEDROOM (insert is of dining table) so you can see how I love to live. I'm into (not just interested in, but really doing all I have listed below - not just empty talk of interests that never get explored) - Martial arts trained in Aikido and Aikido Ki principals Philosophy and application - Personal development - Cooking - Well Traveled - Culture including spiritual culture - Love Indigenous cultures - have participated in their spirit connection rituals. - Worked on million Dollar Projects and treat each encounter as invaluably as any million dollar project. Never take any moment for granted. Many people are very dismissive of each other (sadly missing every moment of being present) - Respect and Regard Business Principals - Studied Classical Piano at Music Academy & backed performers - Dance - Have my own relationship coaching business, therefore I live what I teach. - Appreciate entrepreneurial spirit in people. - Love generous attitude to life. - I'm focused on maintaining momentum and completing things that need to be done therefore I need a safe place to do that. Creating healthy home Healthy communication, healthy emotional and living environment are essential. Preferred FEATURES; # Share in Large home or a granny flat. - Generous attitude towards life essential. - Professional and cooperative attitude - Easy Friendly Atmosphere - Internet essential - Clean Spacious Bedroom (with en-suite or own bathroom) - Generous wardrobe. - WI-Fi essential - Space for my things in Kitchen (top of the range juicer and blenders) as I prepare fresh food daily - no frozen, pre-packaged food. - OR SPACE FOR EXTRA CUPBOARD IN LIVING ROOM TO HOUSE MY THINGS. - I have some furniture and fridge for my fresh produce, and I love my books. These are essential for my health and wellness particularly since I'll be going into my own place in 12months time. Some things that have been in storage I'd love to unpack so I feel I really belong - A real home long term, not just a place to crash. - I have a car, car space is essential. - prefer an en-suite (or own bathroom) and I could use my own juicer, blender as I eat mainly fresh food. I am comfortable being in my own space, enjoy occasional socializing and am seeking to share with easy-going person who loves their life and works full-time. To begin communication If you love your life as I do mine, I shall send you a video of my lifestyle and work environment, followed by a meeting. These things you would ask me when we meet, remember it takes a lot of my personal time to run around meeting people who are happy to just talk - the talk that can often be a total waste of time for me. For this reason I put together a video of how I live and work. and I'll send it to you when I know you genuinely like what you have read. BE SURE TO LEAVE your PHONE NUMBER
New | $135
Nadia
Im Nadia, from Chile. Im studying english and Im a clean person. Just focus in my studys. Very easygoing and honest.