New | $220
Tabbatha
Im 24yrs old, Work from home doing admin . I work 6-7 days a week from home. When I do find time for myself outside of work, I enjoy spending time with family and friends, Exploring / sightseeing - taking long walks & my biggest obsession is learning about property investment. So lots of reading. Will be starting a course shortly. I'm pretty quiet for a 24yr old. I don't go clubbing or anything like that. I'm a bubbly friendly outgoing person. Iike meeting new people and always up for a chat.
Updated | $500
Guillaume
I'm a french of 23 yo and I'm looking for a flat to share in Melbourne. I will arrive the 7th of september and I will work for at least 6 months near to the Highett station. Feel free to contact me Thanks, Guillaume GOT
New | $250
Joshua
I am am easy going guy working in IT support for a small company in Port Melbourne. Apart from anything tech, my passion is basketball. I am a basketball referee and referee supervisor which I do as a part time job. I enjoy the occasional night out or drinks with friends but am by no means a social butterfly. I enjoy hanging out with people but am also just as happy to do my own thing at times. I am a clean, respectful person and would love to live with like minded people.
New | $220
Vanessa
I am reliable and considerate, quiet and cooperative. I enjoy the company of others, at the same time I like my personal space. I am easy going and Iighthearted. I appreciate a nice walk or a good conversation. I am not wasteful but I do not leave waste around the house. I turn on the fan when I cook so food odours do not linger on our clothes and bedding. I make sure electrical applicances are turned off before I leave the house to prevent a fire hazard. I respect our shared space by keeping it clean and tidy. If and when you have any concerns or problems, I appreciate you talking to me about them to eliminate any misunderstanding and work things out so we can live happily and comfortably. I want to come home to relax and feel like it is home.
Updated | $350
Liz & Davide
Hi we are Liz and Davide. Im Aussie and Davide is Italian. Just returned from living in London. We are a relaxed, chilled, and approachable couple. Love cooking, beer, wine, sleeping and travel. All the good things in life really! Davide is a chef and I'm in sales. We think we are good to live with. :) Hit us up!
New | $250
Ivan
My name is Ivan. I am a spanish student in Melbourne. I,m studying a certificate in Travel Agencies at mornings, and working as a cleaner at afternoons. I have been living in Melbourne since november, and I will be here until june of next year. I think I,m a friendly person, funny and respectful (and a clean person, very very clean). I like talk, go out some weekends, soccer,... I,m not very good cooking, so maybe you can give me some advises 🙂 Aaahh, and I love travelling. Thank you!
New | $500
Alfredo Eduardo Job & Sofia Espinoza
We have been living in Melbourne for the last year. At the moment I work part time and I am an RMIT Masters student. We plan to stay until the end of the year and probably extend if possible. We are extremely clean and quiet, this is the reason why we are looking for our own place.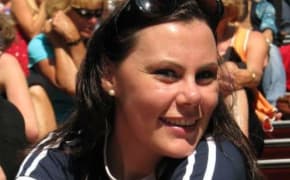 New | $180
Veronica
Hi there my name is Veronica. I'm looking for a long term home. I'm single clean and essy to live with.
New | $150
Nuno
Hi, my name is Nuno, I'm currently living in Melbourne for studying and I'm also a full time worker. I'm 38yo photographer, easy going and a relaxed person, tidy and organized. I like to meet new people and different cultures, listen to music and play it as well, watch a good movie and I love to cook and have nice dinner with friends, sharing experiences and have a good chat while drink some beers or enjoy a good wine, relax and have a good time whenever it´s possible. I like to have fun and I love action sports, which is my main work (as a photographer). Love the beach and the great outdoors and anything related, camping, trekking, 4wd off road trips, mountain biking, travel and explore are my main hobbies. I also love gardening (also do it as a side job) and I'm ok with pets if it matters, love wildlife, animals and don't mind to share a sofa with a dog or a cat.
New | $230
Alejandra & Martin
Im a 20 years old colombian girl. Im moving to Molbourne the first week of August, so I need to find a place to live with another Colombian friend who is already living Melbourne. We are looking for a furnished apartment for the two of us with tow bedrooms.
New | $250
Simon
Seeing all that this great city has to offer! Interests include cycling, rock climbing, gigs, beer, wine & cheese. Grew up in Canada & lived in California for a bit before moving to Melbourne.
Updated | $250
Teari
I'm a Southern Californian native born and raised, have the greenest of thumbs, and the literal definition of a jack of all trades. Ain't nothin I can't do! Got my BA in Radio, TV, and Film, owned my own business for a while before moving to Japan for 4 years to teach English. I love-love-LOVE languages. Aspiring to be a true polyglot. I'm currently a bartender and I LOVE it (my one cool trick is pouring rainbow shots, so heeeeey), and I'm on a work and holiday visa for the foreseeable year (get into Melbourne on August 10th). Looking to find someplace to call home, not do the backpacker thing. I'd love to stay long term somewhere, just put in 3 months to give me wiggle room for snatching up a job. I'm no stranger to the city, spent a few weeks there in the summer about 3 years ago. LOVE it. As a Californian, I know all about fire season and droughts, so no worry about being Eco-conscious here! I'm clean, organized, and very self-aware. I highly respect quiet and alone time, but love a few beers and a night out, or sharing a home-cooked meal (I like to bake...I hope you like to eat). My go-go dancing days in Osaka might be behind me but I still know how to have fun, whether in a group dynamic or by myself. If you wanna settle in for a movie night or board games I'm SO there! I've just learned how to make a mean egg foo young, and my butt has a costco card so heeeeeey ya'll live-in bartender with perks here! :D **My one caveat for full-disclosure: I haven't entered the country yet so I'll be coming in without a job (obviously, though I'm working on that on this end) but I'm bringing enough cash with me to give me wiggle room while I look (we're fine and dandy for a while folks!) but I'm hoping to find full-time employment either bartending... or just anywhere to make a wage! :D I -am- concerned about signing longer leases (just planning for the worst) in case it's impossible to find employment and I have to credit-card a plane ticket back home like a failure-face. Though if I hit the pavement running then that shouldn't be a problem! Just wanted to get that out there, I don't feel cool not disclosing that :) Ideally I'd like to spend my entire visa year in one place to call home :) -Need a place with internet -Private, furnished room -Short stay (~4 weeks) with room to increase stay (I shouldn't sign a longer lease if I can't find employment first, right? :D Hell if you know a place hiring then I'm down to sign a year lease!) I've been around, held all kinds of jobs, have all kinds of hobbies, and love all kinds of people. I'm animal-friendly and super easy-going; also open to more places than those general suburbs I've listed, and willing to pay more on rent if bills and internet are included, just an FYI. :) If you think we'd get along then I'd love to be your housemate! :) Any questions or concerns, please don't hesitate to ask! I'm an open book :)