 $180
Ammie
40.2 km from Monkland
Clean, friendly, non smoker. Yoga, crystal sound, cartographer, artistic, outdoorsy, sociable
Updated | $200
Rochelle
40.2 km from Monkland
Moving to Sunshine Coast. I'm a teacher. Have a son in Melbourne. Quiet and clean. Would like to share with someone around my age. Enjoy a coffee or red. Could furnish my own room if needed. Min stay 3 months could be longer. I would like bills included. Need room in bedroom for a desk. I'll be teaching full time from 14th May. I will visit friends often on the weekends. Easy going.
$230
Amy
40.2 km from Monkland
I am looking for a place for myself and my dog Lily. She is a medium sized friendly staffy X rotty. She has a beautiful nature and is not a barker. I take her with me most places but can't take her to work so am looking for a place with a fenced yard for her to hang out during the day. Another dog would be great as she does like company:) I work full time as a bush regenerator, am quite active and looking for a quiet chilled place to live. I am cean and tidy, and respectful of other people's space and property. Call me if interested. Cheers
Updated | $250
Sky
40.2 km from Monkland
Who can help me? I'm looking for a place to live. A share house with others or someone who wants to team up but I can't afford the bond or I'd be looking for my own place. I can afford up to $250 per week to share a house with other people. I have furniture to share if needed. I like growing nice vegies and I have a small solar panel setup to help save money off the electric bill. The solar is not connected to the house power supply it is independent and can be used on it's own. I use it to watch TV, use my laptop, recharge everything including batteries I use in motion sensor lights around the house. My last elec bill was $150, $100 is the connection fee so I only used $50 of grid power by using my solar panels. I am a computer tech with a mobile repair business. I have heaps of experience teaching computer classes at TAFE so I'm happy to help with your computer or anything you need to go with it. I would prefer to live in a country setting with trees and wildlife 'cause I am going crazy living next to the airport in Marcoola. It's making me sick with the noise echoing inside my little head. It's horrible and depressing. If anyone can please help me with a QUIET place where I can grow some vegies and work from home, I would be very grateful. I only have 4 weeks left to find a place but I will move tomorrow if you can help me :) New | $200
Chiharu
40.5 km from Monkland
I'm a 32 years old female. I'm a Japanese and I've been to Australia for working holiday. I'm a quiet, mature and cleanly person. I want to study eagerly, so I'm looking for quiet accommodation. I don't drink and smoke, but I like meeting new people and having a chat with them. I think that I'll be able to enjoy parties which are holded sometimes. However, it will be hard for me to hold parties on every weekends.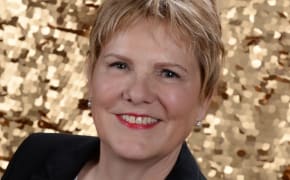 $300
Jenny
40.5 km from Monkland
Easy to get along with and flexible. Require own comfy bedroom with ensuite and somewhere to park a car. I am retired but actively looking for work in Melbourne, Sydney and Brisbane. Until job secured wish to live in the Noosa region. References can be obtained if required.
$250
Anna
40.5 km from Monkland
Hi guys! My friend, Erin, and I are from the US living in Australia. We just spent 5 months living in Sydney and are now looking to spend 3-4 months working and living in Noosa. We are looking for two rooms with a budget of 250 each. We love traveling, going to the beach, swimming, snorkeling, cooking, and occasionally go out for a drink. We are very clean and tidy and respectful. Send us a message if you're interested!
$250
Marilia
40.5 km from Monkland
Originally from Brasil - São Paulo. I'm extremely into sports, music, art, beach, gym, board games, health style =) I'm very easy going, CLEAN, well groomed and respectful of others. I will be looking for a job when I move to Sunshine and I intend to visit and live in others aussie cities too. Open to meeting new friendly people and starting life long bonds.
$200
Michael
40.5 km from Monkland
I'm a friendly, creative chap (filmmaker and multimedia producer) and have a large library of music and videos to share. Can cook reasonably well and like to share meals sometimes. Clean, tidy, generally very private, respectful and quiet. I'm open to finding someone to teamup with. Non-smoker, not a party animal and keep music volume low... only very occassional drink. Internet access is essential. Other main need is enough space to setup my home office ie my work desk and computer etc. Am self sufficient with furniture - but open to offers ie smaller bed. That is till i get an outside office eventually. $300
Amparo
40.5 km from Monkland
I am nice, clean and orderly $200
James
40.5 km from Monkland
I'm a full-time physio student who will be doing my placement for 5 weeks in Noosa. I'm a pretty chilled dude and most of the time I'll either be at the hospital or in my room studying so I won't be much of a bother. On the weekends I'll probably go back to Gold Coast or explore the area.
$250
Logan
40.6 km from Monkland
*** Phone references are available just ask me for the contact details *** Hi, gawd filling this in reminds me of dating profiles, not that I've ever had one of those. LOL Hang on... I'm meant to be telling the truth here, okay, yes, I confess, I have stooped to the "interview" style of dating LOL. Single at the moment and happy either single or in a relationship. What's that Thailand expression?.... "Same same but different". In fact happy 90% of the time and the other 10% I hear you ask? hmmm just mellow, peaceful, chilled, relaxed. I have my own tech business, I provide tech services to businesses in the USA and AU, so I work online. Do I respect property and look after it? Yes, the past few years I've been doing high end house sitting, lavishly furnished houses valued at $3 million and up. I'm having a break from house sitting for 2018 to focus more on my business without having to look after dogs, cats, fish, alpaccas, goats, horses etc. Also to be able to go away interstate and overseas for short trips which is not possible when tied down to house sitting. I like yoga, however recovering from a broken leg so having a "break" haha, from yoga at the moment, hoping to restart early in the new year. My heart leans towards healthy organic raw vegetarian eating but my taste buds still crave stuff they shouldn't. Into intermittent fasting. Hey, it's a work in progress. :) Love helping people and having a chat on good wholesome empowering topics. Not into drama. Don't watch the news or read newspapers. What about my house sharing good points? I'm clean and tidy and clean up after myself. Been a kinesiologist for 25 years. Happy easy going non judgemental compassionate. And while I'm up for a chat and can be social, I also respect others space and privacy and can be completely happy in my own space. As you can see by my pic I do have dreads which some people then automatically assume I am a druggy, hippy or tree hugger, when in fact Im none of those. A previous girlfriend did my dreads, yes, she was a bit of a hippy, as I was curious what it would be like, and now 2 years later I still really like them, and it seems to create a very relaxed rapport with everyone from children to grannies. Except my own mum, she still don't like them LOL. I don't smoke or do any type of drugs and have an occasional drink, used to do all three in copious amounts for many years, but that was over 20 years ago, simply gave them up one at a time over the years. I still have one or two drinks now and then socially. So if all this sounds good and you would like to get some phone testimonials then get in contact and I'll send them to you and we can go from there. I trust this gives you some insight into who I am and my integrity, any questions please feel free to pick up the phone and call me. Have an awesome day :) Regards Logan