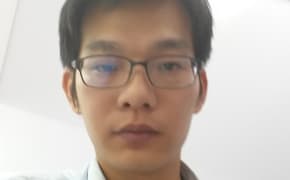 $160
Teng-Wei
43.5 km from Murdunna
Hi, there I'm a student of UTAS. And I looking for a room in order to study.
$150
Abhijeet
43.5 km from Murdunna
I am Abhijeet Chauhan 18 yrs and have taken admission in BSc agricultural science from UTAS. I am from Madhya Pradesh ,India. I am interested in gyming, a bit less speaking, but very friendly on whom one can trust upon. Looking for an individual or a group accommodation.
$180
Imogen
43.6 km from Murdunna
hey I love tea and wine nights, also enjoy going out on adventures. I'm a full-time student @ utas and work 4/5 times a week. I'm also a lot more interesting than my bio :-)
$200
Eva
43.6 km from Murdunna
I love adventures and late night talks. I am a psychology student from Germany and I am staying in Hobart for one semester. I enjoy hangig out with open minded people, being in the nature, swimming and have a desire to wander (the world). All in all I would say I am down-to-earth, happy and cheerful. I lived the past 3 years in different flats and love this way of living and sharing good memories :)
$200
Megan
43.6 km from Murdunna
Hi, I'm looking for a place to stay for a few months over summer during the uni break. I'm a Melbourne-based freelance writer who is looking to get out of the city. I'm super early with this but thought I'd see what's available down there.
$200
Hamish
43.6 km from Murdunna
Moving from Victoria to study.I am friendly and respectful, fairly quiet but also social. I have a great sense of humor. I am able too cook and clean. i will have a stable job once i move as i can get a transfer from my current job. I will be studying physics and geology. I love to explore national parks or forests in my free time. I have a car and am on my P1 license but will almost be up to P2 by the time i move. Also planning on buying a new bicycle so a room within cycling distance of UTas would be ideal. Thanks in advance!
$250
Angus & Marion
43.6 km from Murdunna
Hello there, We are a friendly couple moving down from the mainland to make Tassie and Hobart more specifically our home. I am Australian and am moving down to study ocean science. My partner is French and she will be working in finance and consulting. We enjoy a wine with dinner, chats and unwinding from the day, being comfortable and relaxed in a warm, welcoming home. We are active and social, but clean, tidy and respectful. We will be France for the next couple of weeks, arriving in Hobart mid-August, so please contact us and maybe we can arrange a skype call/meeting. We are open to any length of stay at this point. Can't wait to meet you! Angus and Marion
$200
LIN LI
43.6 km from Murdunna
Hi, I am Roy, a chinese male student in Tas uni ,just came here from melbourne for study.I want to find the place to live at least 4 mouths or even longer.I do love making jokes and talking both Australian and Chinese puns. We will have a great time together, trust me !
$160
Yi-Ting
43.6 km from Murdunna
I'm Hemy(Yi-Ting Wu), a 27-year-old girl from Taiwan. I'm going to Tasmania for working holiday. I worked in a travel agency as a director of Ticketing sector, and I'm also a tour leader. The reason I go on working holiday is that I've dreamt to live abroad for a long time. I need to discover more! I choose Tasmania because it's a super beautiful place full of nature, and I'm really excited to see aurora there too. - To be a friend, I'm a bit shy at the beginning (or you can say I'm being polite), but actually I'm easy going and outgoing, my friends think I'm funny and I smile/laugh a lot. - To be a housemate, I'm tidy, helpful, considerate and respectful. Hope you'll like me! :D - I hope I can find a good job and stay at the same place to discover more about this city. Therefore, I'll probably stay longer if it is possible. I'll arrive at Hobart on June 1st. I need to stay at the CBD for the beginning few days. Then I can move in my ideal house/flat as soon as possible(depends on the available date of the room). I can't wait to meet my new life there!!! Please feel free to ask if you need more information about me.
$150
Salam
43.6 km from Murdunna
I am moving to Hobart for Ph.D. at IMAS, UTAS.