$250
Sky
3.71 km from North Arm
I'm looking for someone to team up with to get a nice house to rent. But nobody is interested in sharing with me so I'll have to be the one to pay for the whole bond on my own again to secure a place and then advertise to share with someone who refuses to contribute to the bond and thinks they can get a cheap place but not be responsible for any damage they do. That way they can argue and shit on me and then if I ask them to leave they will damage something to make sure I have to pay for the damage. It's such a pleasure to know that there isn't a single person who will contribute to a bond in this whole cheapskate website. I'm sure you'll all get exactly what you're looking for, a sharehouse full of cheapskates and arseholes ... Anyone who IS WILLING to contribute to a bond to show you are a trustworthy person is welcome to contact me about sharing a place. If you will not contribute to the bond then I'm sure you won't mind paying higher rent 'cause of any damage you might do. Fair enough? equal rent for anyone who contributes to the bond or higher rent for anyone who doesn't contribute to the bond. That's the only fair way to share a place of course. Will you pay something towards the bond or do you prefer to pay higher rent? Anyone willing to share the bond is welcome to share any of the furniture and household items I bring with me. If you don't pay bond then you can rent anything you need from me, that's fair hey. Rent a bed, lounge chair, kitchen stuff or simply contribute to the bond like a decent person.
$180
Patsy
3.8 km from North Arm
I'm respectful, clean, up for a chat and a giggle, but am equally as happy with my own company. I get along with all types of people as I'm well travelled and an experienced shared living female with great communication skills. I have my senior girl Asher who is friendly, doesn't bark or dig, and has great references. If you think we'd suit your home I hope to hear from you soon :)
$180
Naomi
5.39 km from North Arm
I am a friendly, likeable person and I am looking for a place to rent when my current lease runs out in January, 2018. I am neat, love to clean (laundry, dishes, the house) and am great to live with (I believe)! I love the healthy lifestyle I lead as I am a 4 year Vegan! & enjoy being active! I am quiet, I don't party or drink .. so no raging parties from me ;)
$200
Matthew
5.39 km from North Arm
Currently studying part time an will be volunteering for the noosa national park whilst applying for ranger jobs. I am well a tidy well educated person considerate for others. Outdoors I like to pass time enjoying activitys mountain climbing running fishing hiking ect. Indoors i like to spend time cooking, reading, yoga ect. I am a current part time volunteer for the royal national park. I am a reliable person, self sufficient an have my own vechile.
Updated | $200
Rochelle
5.39 km from North Arm
Looking for a place for myself and my Lab X Kelpie who is very friendly and well behaved. I work full time as a Dental Assistant and am studying Vet Nursing online. I enjoy going to the beach/surfing/running with my dog. I Like to keep my living space clean and tidy and not a partier although enjoy the occasional drink with friends. Looking for like-minded housemates of a similar age. $180
Lisa
5.39 km from North Arm
I am a quiet person, very easy going with a great sense of humour. I enjoy meeting new people and exploring new places. I am an animal lover so pets are no problem, I do have a cat who is fully housetrained and an indoor cat that I would ideally love for her to be able to join me. I work full time in IT and also like to get out and about where I can but also enjoy my creature comforts of home. I am a non smoker and only drink a casual glass of wine during the weekend-usually Friday afternoons after work. I'm into healthy eating and like to take early morning or later afternoon walks. I also own a Thermomix multi cooker and can whip up some amazing meals/dishes (if that is an added bonus) I am also a Kiwi so would love to teach some NZ slang and don't mind abit of sheepish banter.
$180
L j
5.39 km from North Arm
I'm an easy going honest down to earth guy who is clean and tidy.Social by nature at the same time I respect people's privacy. Love the beach and the outdoors.I work hard so I'm looking for a comfortable peaceful environment to live in. Work for a Cosmetic company on the sunshine coast.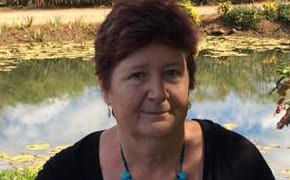 $220
Dianne
5.39 km from North Arm
Friendly, compassionate and slightly eccentric, mature-aged lady looking for a place to call home for a little while. No pets. Flexible with - cost, move date, length of stay :) Handy to transport and maybe shops. Need fast Internet connection or availability to set up own. Semi-retired professional in-between living situations. Love trees and nature. Get on well with pets and children. If you have a pool, aircon, private bathroom and / or use of a separate room/space for relaxing / office, these would be happy bonuses! Coming with references, Sunny Coast resident of 8 years and want to stay on here to be close to family. Currently located in Eumundi, needing short stay accommodation before committing to long term, but flexible about it. Love non-judgemental folks who know how to just relax and get on with it. Communication is key to most situations. I am very quiet most of the time but up for a chat at others. Cannot live in a house that has illegal drugs around, happy with social drinks and coffee!. Love good music, company and real food - can cook. Get on with all ages. If you have a space you think would suit and I would blend in with your situation, please contact me here on flatmates. I look forward to meeting you. *Lower rent would be wonderful & helpful - including all bills, fast internet availability and most of my wish list items.* Thanks for reading and good luck to you in finding your own ideal accommodation match-ups!
$300
Karen
5.39 km from North Arm
Hello Penny I'm just wondering if you could tell me a little bit more about your room you have available. I'm still very uncertain if I want to share or get my own place at this time I but thought I'd just ask a few questions and just let you know a little about myself, as sharing with the right people may be a good option. About the room itself.... I'm looking at the photos and just can't quite get a real picture in my head. So where the bed is, is it behind a timber partician and on the other side is that the private sitting area that's part of the bedroom? Does the bedroom have a tv antenna point in it? Is the electricity and water, and nbn included in the rent or is it billed separately? And how would it be calculated? Does it have ceiling fans or air con at all? I have a bit of a letter about myself that I've been sending to people when applying for grannyflats etc so I'll just attach that beneath this message. I am leaving the house Im in due to mental abuse by two people and it's really bad and my anxiety and depression levels are so high. Hope the below letter tells you enough about myself and thanks for taking the time to read it. Relationships/friendships in the house is important as you don't want to feel like you are total strangers and it to be awkward. I'm very friendly but shy and do like to stick to myself a lot. Thanks kindly Penny Hello! I am a 42 year old single female on a disability pension due to a few illnesses that I have. Although my illnesses do not productively make me any less of a tenant as I still get around on my own, just walk with a walking stick when I'm out and about due to vertigo and arthritis etc. I have OCD so you can guarantee your unit would be very looked after. I live in Nambour at present and have done for many years. I was previously a home owner for 20 years with my ex husband to whom is the father of both of my boys, 13 year old Bailey, and 18 year old Brayden, both very quiet boys who will be staying with their dad although my 13 year old may stay with me on occasions. I have an amicable relationship with my ex husband (except for his constant mental abuse) to who I live with at the moment, but I live with him as a tenant and he owns the home. The reason I'm moving is I really just want to have my own space and very drained for the mental abuse from my ex husband and my sons girlfriend. I'm very quiet, non smoker, non drinker, anti drugs, don't party, the most I would have over to the house would be a friend over for coffee or lunch and my kids will visit, with my youngest son staying on occasions. I like to stick to myself and am a very shy girl who just wants to have my own space. At present I pay my ex husband $330 per week rent so I would have no trouble paying my rent as I will also be receiving the family benefit that I get now, rent assistance and my disability pension, so I would not have any problem with paying the rent. As the rent I I pay now is for that's of my room and ensuite and my own living area and the boys rooms, but now the boys dad will have the responsibility of the boys. My 18 year old works hard 6 days a week and may visit every now and again. Although my 13 year old may come and stay with me on occassions or some nights. He's a very quiet boy like myself. I would like to bring with me my indoor cat who is well behaved and doesn't scratch at screens, walls, furniture or carpet as she has her own little cat scratched castle and bed and she is well toilet trained. She is 3 so not a kitten. As for references I can give you three or more if you need but please assure me I've always had a impeccable rental history and mortgage history. I am very clean and tidy and OCD and am so so quiet. I hope I have covered everything and would really much so like to come and meet you and have a look at the studio. I truly am such a quiet genuine person who is tidy, clean, non smoker, no drama, no parties, quiet kids, quiet boyfriend, and would consider myself to be an impeccable tenant, you really couldn't have a better tenant. Have always been a great tenant and home owner. Thanks so kindly Kind Regards Karen Wilde
$150
Alex
5.39 km from North Arm
I'm looking for temporary housing. I'm unemployed, a single mother, but I won't be having anyone over and the baby won't be with me. I'm on disability which is also why I'm not currently working. Just need somewhere to sleep so I can keep looking for a proper home. $200
Dan
7.6 km from North Arm
I am easy going and adaptable.