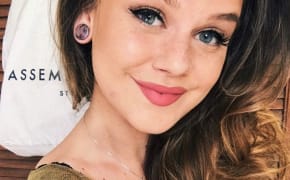 New | $180
Idunn
Idunn, 22, easy-going avo toast enthusiast and animal lover. I study full time at griffith and work part time as a waitress in west burleigh. Tidy, laidback and friendly. I respect privacy and personal space, but I like to have a friendly relationship with my flatmates being able to have a chat and a morning coffee together, rather than the occasional unpersonal nod. Not a party animal, but loves good company and social drinks, watching the sunset on the headlands of burleigh. Would love to rent a private room, I don't mind shared bathroom. Looking for a place to rent for 6-12 months, whatever works out. Furnished or unfurnished, I'll figure something out. :)
New | $250
Britta
I'm 27 years old cheerful Estonian girl. Working full time in a restaurant. Looking for a nice place to live and friendly flatmate. I like company and also enyoy privacy.
Updated | $230
Oceana
I'm a GC resident seeking to share w a compatible person who cares about quality life, peaceful yet dynamic personal environment, healthy, respectful living to collaborate to create a friendly interactive space that generates well-being and a mutual place to love and call home. I would like to share a large home or unfurnished granny flat where I can create a home environment. I prefer somewhere near, the beach, between Surfers and Burleigh but if you have something further but quite special, let me know. About you I need to trust if I'm to move in with you and know that the home shall be my home too. Moving in with a stranger will not work, I need to know you and the way you live, what you do, your desires in life you are involved in, and how you relate to people. There are a few things I look for. You need to desire to know me as a friend you can trust. Be emotionally mature, caring attitude, interested in making the home a harmonious place. I would wish to know about you; so please when you email me - be sure to lay it out about you as I have about me. You do not need to have experienced as much as I have, just be interested in exploring areas of life you do not know. This "I'm too old to learn new things would be impossible for me to live with" About us Two-way communication, occasional social time and sharing household chores with limited rules and regulations because we are sharing similar values, therefore we know how to behave respectfully towards each other and your home environment - which would acknowledge to be my home environment as well. "Why I am taking this approach" I seek a home not to be treated as a tenant by a landlord under the same roof. To indicated that I have given this a lot of thought and that I value my self and my time; therefore I would value you. I'd be driving to meet you; that is time consuming. When we do meet; you'll ask me these questions anyway, so I save my travel time and save it for a person to whom careful consideration matters I've put this together. I'm seeking to share with a person who is capable of sharing with a person who is different to them. Compatible and Like-Minded does not mean we are the same; to me it means complementary. Same eventually cancel each other out. Compatible in this case means someone who is caring and discerning. Someone who is entrepreneurial in their mindset, or we shall not get on if I'm boxed into being just another beige person doing what everyone else does. Many seeking share situation have just a suitcase, and often just looking short term or are students. I'm not into small talk that leads nowhere and I do not live out of a suitcase, I've lived on the Gold Coast most of my life and certainly almost all of my adult life. Many share situations one has to wait till the kitchen is completely free before entering (that is not sharing that is standing in line for my tern) there is no reason why we cannot prepare meals at the same time. It just takes a little consideration towards each other as complete human beings. People have forgotten how to really share. More about me - so you know how to share about you before we meet. PHOTO IS OF MY BEDROOM (insert is of dining table) so you can see how I love to live. I have my own relationship coaching business, I prefer to live by Steven Covey's "speed of trust" principals, Bruce Lee philosophy, German philosopher; Friedrich Nietzsche and American psychologist Abraham Maslow's work on human needs, healthy society and living the words, I am focused on creating a safe place to get things done. I am interested in real human beings co-creating a comfortable homely environment, cooperating to share household and garden chores, enjoying the occasional family dinner, building respectful relationships while appreciating our home as our castle where trust is nurtured. I'm into - Martial arts trained in Aikido and Aikido Ki principals Philosophy and application - Personal development - Cooking - Well Traveled - Culture including spiritual culture - Love Indigenous cultures - have participated in their spirit connection rituals. - Worked on million Dollar Projects and treat each encounter as invaluably as any million dollar project. Never take any moment for granted. Many people are very dismissive of each other (sadly missing every moment of being present) - Respect and Regard Business Principals - Studied at Music Academy & backed performers - Dance - Have my own relationship coaching business, therefore I live what I teach. - Appreciate entrepreneurial spirit in people. - Love generous attitude to life. - I'm focused on maintaining momentum and completing things that need to be done therefore I need a safe place to do that. Creating healthy home Healthy communication, healthy emotional and living environment are essential. Generous attitude towards life, professional and cooperative attitude, friendly home environment, internet and Wi-Fi connection, car park and a place for furniture and books are essential and it would be nice if I there is an en-suite and I could use my own juicer, blender as I eat mainly fresh food. I am comfortable being in my own space, enjoys the occasional socializing and am seeking to share with easy-going person who loves their life and works full-time. To begin communication If you love your life as I do mine, I shall send you a video of my lifestyle and work environment, we could arrange a meeting to discuss further. This you would ask me when we meet, remember it takes a lot of my personal time to run around meeting people who are happy to just talk - the talk that can often be a total waste of time for me. For this reason I put together a video of how I live and work. BE SURE TO LEAVE your PHONE NUMBER
New | $150
Kev
HI, im very easy going im told... I love to meet new people and have a passion for life. I love music. play guitar.. and enjoy weekends at the beach or bushwalking or havin a Barbie and a few beers. I am very clean and respect all fellow housemates without judgement.
Updated | $200
Ashlee Franklin
I'm Ashlee and 22 years old. Moved to the Gold Coast from NZ last year and work full time in Marketing. I'm an active person and when I'm not working or travelling for work then you'll probably find me at the beach!
New | $240
Ash
I am a fun, outgoing person.. I love to have a chat and meet new people. I am clean and pick up after myself. I was born and raised in Sydney and looking to move to the beaches, I love snow boarding, skiing, attempting to surf and i think i may spend more outdoors than i do in! i love having a few wines on the weekend, however I'm not a party animal as it's a bit past my time I will be working full time and i will most likely have sport commitments during the week, So I wont be an in your face house mate in the slightest! I am looking for a room with my own ensuite and built ins, However not too fussed on the built ins. Cheers, Ash
Updated | $300
Basile & Teho
Hi, me and my friend Teho are two French guys spending a year in Australia. We are very respectful and calm. We also are looking for a job, and hope we'll have one before the beginning of the flatsharing !
New | $250
Jo
Enjoy the beach, yoga lifestyle. Good ref's and easygoing. Responsible, reliable, clean, happy mature local lady. Artist/ singer-songwriter.
New | $185
Callum
Hi, I'm a 23 year old male moving from Perth to start a pilot's license. Am looking to be living with 20-30 year olds who are chilled, and wouldnt mind catching up for coffee or a drink on the weekends. I'm pretty chilled, I enjoy being fit, outdoors, good food, having a drink on the weekends and being around mates, will be studying mostly during the week and am tidy and respectful.
New | $250
Tiana
Hey there , my names Tiana and I'm moving up to QLD from Sydney mid November and hoping to find some like minded people to move in with :) I'll be coming up with my full time job to work from home so i'll need a study/work desk area and preferably living with someone who works mon-fri full time too but that isn't a priority as long as you respect my space during work hours. Overall I'm a chill, open minded and friendly person who is down to have a chat and hang out but also respects peoples space and privacy when need be. I clean up after myself and happy to do my part in the house too, looking for a drama free life once im up. I'll be out an about most weekends making the most of the beach and what the gold coast has to offer, love of music will be a massive plus in my books as i listen to pretty much anything and i'll be going out to live gigs when I can. I'm moving up all by myself and know next to no one in Qld, so I would really love to make some friends out of this too. This will be the first time i'm living out of home so all I've got is bedroom furniture, but I can purchase whatever the house needs. References can be provided if needed :)
New | $180
Blake
Hi guys, I'm Blake I'm chilled out and tidy. Extremely respectful of others and hygienic! I dont smoke and rarely drink so I'm pretty low maintenance :) My hobbies are pretty well rounded. Some days like to get out and about and others I'm pretty content to just chill out at home.
New | $180
Alex
I'm a very easy-going and non-judgmental individual who wants to be friends with everybody. I've only lived in Australia for three years after emigrating from England, so I love to explore and experience as much of life, and Australia, as possible. As a 29 year-old big kid, I'm usually quiet but really enjoy meeting new people and having adventures; hiking is one of my most favourite activities along with playing video-games, listening to music, going on long drives and spending time with good friends. My main hobby is digital art, and I have a keen interest in photography. I also work at a couple of camera shops on the Gold Coast. I consider myself to be a very respectful, clean, courteous and tidy housemate and have shared with people for three years. I also have a couple of pet fancy rats, but they're very quiet and clean.