$160
Jessie
1.08 km from Redwood Park
I'm a 21yr old female, who has been living on her own since 15. I'm currently couch surfing and trying to find a place to live. I'm currently on medical leave with Centrelink but I'm getting reassessed and I'm hoping I can start some study at least. I'm very quiet, kept to my self and introverted. I like to take photos, play video games, listen to music and hang out with my cats. I plan on launching my freelance photography page and focus on my physical and mental health in 2018. I have Aspergers, SPD and social anxiety so I am learning how to deal and cope with my conditions so my life can better. I'd like to be able to work again. I don't party, drink or smoke but I'm okay with my housemates doing so as long as it doesn't get too noisy/rowdy. My cat Cyrus is desexed and house trained. He is an indoor/outdoor cat prefering outdoors if the weather and time allows it. He is also litter trained. He isn't big on cuddles being a rescue cat but he is sociable. If room permits I would like to bring my cat Cally who is just like Cyrus but she is fluffy!! I can leave them with my partner but to ease the stress on him I'd prefer they come with me I'm looking to pay between $150-$180 depending on location, room size and bill included/ separated. Ideally I'd like the room to include utility + internet usage as it's one less stress for me. I'd prefer a granny flat or a larger room with a ensuite primary because of my cat/s and the fact I'm home so often. I don't drive so being located near a bus stop or close to shops/public transport is ideal especially since I like to workout during the week. I'd prefer to be around the Modbury / Tea Tree Gully area as my partner and I are seperated due to terminal illness and I'd like to be able to reach him if I needed to in an emergency.
$150
Tiarna
1.08 km from Redwood Park
Hey, my name is Tiarna, I'm 23. I'm a makeup artist though I'm currently looking for other work. I'm a creative person and I'm very bubbly and sociable, though I'm happy to spend time on my own.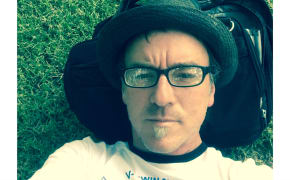 $180
Darrin
1.08 km from Redwood Park
creative, honest, clean and tidy, musical, funny, loyal.
$250
Michael
1.37 km from Redwood Park
Hi I'm Michael I'm 51 but don't look it I'm clean shaven & look after my body as I'm of slim to athletic build & have all my own hair, no beer gut & I'm not a slob I'm a Disabled Pensioner up until the beginning of the year I use to look after my 4 kids but they are all adults now and wanted to go out on there own I no longer could pay the rent by myself I'm not disabled to the extend that I'm in a wheelchair but i do have to use a walking stick every now & then. I am an Adelaide boy born and breed here in the City of Tea Tree Gully so I have lived in and around the North Eastern Area most of my life & have Family still in the area including my children,parents and siblings I basically worked most of my Adult Life in the Computing/Electronic Area as well as being a Sole Parent to my 4 Children for the past 19 yrs I pretty well keep to myself at the moment I'm without a Car but I do have a Current Drivers License when I'm mobile most Saturdays would/will be spent watching my 2 youngest Lads play Australian Rules Football some week night will also be taken up watching my Eldest Lad Play/Umpire Basketball ,my second to youngest son also plays Basketball My own interests are Aussie Rules & Basketball as I myself played both these sports,as a child & an adult,These days thou the only games I play are Computer Games mostly Strategy Style Games or Simulation based games were you need to use your brain not your trigger finger I'm also clean & tidy after picking up after 4 kids for the past 15 odd years till they became adults picking up after myself is quite relaxing I also can cook while I don't do as much of that as I use to I'm able to look after myself food/eating wise without leaving a mess & a sink full of dishes. As for keeping my room clean, one room compared to a whole house that had 4 kids,3 boys & 1 girl live in it I'm use to picking up/cleaning up after them & myself I do enjoy watching Sci-Fi Movies,Marvel & DC Series,Movies I also have enjoyed The Game of Throne Series but not as much as I enjoy reading the Fantasy Series of Books written by Raymond E Fiest called Magician I am a social smoker who is trying to quit & I'm respectful of those that don't smoke I also I'm a social drinker around 2 or 3 drink, sometimes when watching the footy or a very hot day that may become 3 or 4, My kidneys are not in the greatest of shape due to the type of pain medication I was on when younger so I'm unable to drink a lot of Alcohol My income is a Disability Support Pension paid fortnightly on a Monday of $878.00 Please feel free to ask me anything that you feel I may have left out I will be happy to answer I look forward to hearing from you Michael
$240
Ebru
1.89 km from Redwood Park
Easy going Non-smoker (I would prefer to live with non-smokers) out-going I don't really drink much alcohol due to the fact I'm a lightweight and I'm not much for clubbing Often out (work full time and tend to keep busy) Due to renting I don't have any pet HOWEVER i have no issue living with someone who does! I'ld likely offer to walk your dog if you have one (might love animals)
$175
Mel & Brad
1.89 km from Redwood Park
Hello... My name is Melanie and this is my account. The add is only for Brad Male age 40 and not myself. Brad is easy to get along with and relaxed
$110
Hong
1.89 km from Redwood Park
I am easy going. I am Vietnamese.
$180
Jennifer
2.02 km from Redwood Park
I work full time as an event coordinator, a non smoker with no pets. Looking to live with a laid back, clean and tidy housemates around the same age that is respectful. Prefer to live with a male.
$180
Misha
2.32 km from Redwood Park
I'm a non smoker/drinker, clean and tidy, I have a passion for food and can cook up a storm. I'm told I have a great sense of humour and get along with almost everyone. I have a small strange cat we both are easy going and mostly keep to ourselves but dont mind a stimulating conversation (me mainly... sometimes the cat) when not studying or attending evening book studies I like to unwind catching up on my favourite tv series or listening to music.
$100
Mirriam
2.32 km from Redwood Park
I love cleaning and cooking , very sociable and respectful of people. I love people and would do anything to make a individual happy. Best roommate /housemate you will ever have !
$170
Jess
2.32 km from Redwood Park
Hi my name is Jess and I just graduated high school in Victor Harbor. Due to lack of work in my town I'm looking to move to Adelaide or the surrounding areas for better job opportunities with the possibility of starting university next year or working full time during a gap-year. I am an organised, neat and mature person for my age as I've lived out of home since I was 16 and meeting new people and socialising are really important to me, but I also enjoy a little me time. I love to go out and discover new things, or on occasion stay home and read or watch tv shows. I'm looking to move at the end of December 2017 and I am looking for easygoing, fun and bubbly household which will make sharing a house enjoyable and easy.
New | $150
Ashleigh
2.32 km from Redwood Park
Hi everyone, My name is Ashleigh and I am looking for a place to call home! :) I am 19 and I am a full time student and from Adelaide. I am activity currently looking for work as well. I'm a friendly and tidy and outgoing lady that respects other people space and privacy. I am looking for a place to call home near the city or around the northern suburbs and I can afford up to $150.