$200
Eric
2.13 km from Regentville
I like to travel. Go out the movies dine out I like music 80s hits looking now to relocate from Penrith
Updated | $200
Alexander Michael
2.13 km from Regentville
I work 5 days a week, Im friendly and easy to get along with. I like to keep to myself at times but also enjoy hanging out with friends on my days off
$250
Claire
2.13 km from Regentville
I am an apprentice welder and steelworker, looking for a quiet place close to the grocery store. I work long hours so I'm not around very much. I like a clean ordered place and would like a shed in the back for a workshop.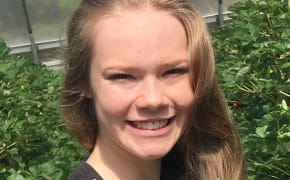 Updated | $200
Makayla
2.13 km from Regentville
I'm a clean freak so I'll clean, Im also funny $200
Daniel
2.54 km from Regentville
I'm like to stay tidy and always willing to help out. I'm a mechanic by trade and love working on cars in my spare time. $250
Jacob
2.54 km from Regentville
Hey, My name is Jacob. I am 19 years of age. Not into too much, Can cook and clean. I spend most of my time in my room, I won't be spending time in the house on weekends possibly, I'm all kinds of friendly with dogs, dislike cats, New | $250
Tomer
2.54 km from Regentville
From israel came on a working holiday to work and travell australia
$200
Renee
3.76 km from Regentville
My name is Renee and I have been offered an exciting position within the health field. I am currently living in Brisbane and looking to move within 1 months time. I relatively laid back, respectful, clean, honest, non-smoker and non-drinker. I am hoping to find somewhere that is neat and clean to stay. New | $200
Julie
3.82 km from Regentville
I'm moving in January 2018, could possibly move mid December, before Christmas. I have 3 cats, am currently single and have a stable job. Prefer to pay around $200/week rent. Non smoker, social drinker. Work from home so would like a room to use as a home office. I work 3-4 days/week. I'll be looking for a place with a bath, air-conditioning and dishwasher, built ins. A small yard would be great. About me: I have mecfs (chronic fatigue syndrome) so I'm home a lot, sleeping, resting and watching lots of TV. I also have depression and anxiety and those are fairly well managed. I'd like to live with 1-2 others. I'm sensitive to noise and I sleep around 12 hours/day or I have insomnia so can be awake at odd hours. I need someone who's mindful and respectful of that. I'm empathetic and kind, reserved by nature, an introvert and pretty easy to get along with if a little awkward at times. I adore my 3 cats and would love roomies who are animal lovers. I'd love to start fostering pets at some point soon too. I'd prefer to have the master bedroom with ensuite if we find the right place. I'm single, straight, cis-woman. Completely open-minded and need similar roomies. Silly sense of humour and a mostly happy person. Not religious and not obnoxious about it. I'm not fussed over what your beliefs are as long as you don't shove them down other peoples' throats. I'd describe myself as a lapsed pagan. I'm a lapsed everything due to my poor health 😀 Meat-eater. Greens-voter. I love clothes and beauty, big black milk fan. I'm not a super clean person, but I won't create a big mess either. I don't mind if you love being super clean, as long as you don't get annoyed by me 😉 I enjoy mostly quiet pursuits like crafts and art, reading, movies (will watch almost anything). Love the internet and devices (and my work is based around them). I'm into lots of nerdy stuff:star wars, star trek, doctor who, super heroes, Tim Burton, and lots of other stuff. I'm also into and interested in tarot and other card decks, learning about mythology and paganism and all things supernatural. I'm currently in a tiny granny flat so don't have heaps of stuff but am happy to get some second hand. I have a smallish fridge, lounge and arm chairs, bed, several bookcases, TV unit & TV. loads of books & DVDs. All kitchen stuff including convection microwave and lots of appliances. The only absolute essentials for sharing that I don't have are a washing machine and dryer. My ideal roomie(s): Not fussed on age but would like to be able to become friends. Open-minded. Share some similar interests. Love animals and pets. Non-smoker. Respects my need for rest and quiet. Willing to socialise together: movies, pub dinners and other low-energy stuff. I'm happy to pay a higher share of the rent for the master bedroom. And even a little more if you do the bigger share of cleaning (I'm often limited with how much of anything I can do outside work) and take care of the kitties when I'm occasionally away for work.
$200
Laura
3.82 km from Regentville
Hi everyone! Im Laura, am moving into the area from Melbourne to be mentored/do some teaching at a yoga studio in Penrith + some social working for 6 months. In some ways I can be a walking clichè of a yoga teacher/social work combo - I eat plants and have a slight obsession of the indoor variety, love kirtan & try to keep a foot in the activist scene. I'm also into gypsy jazz, cooking enough food to feed an army, enjoying a cheeky glass of red and attempting to make my violin make bearable sounds! I'm looking for a room of the furnished variety (even if it be a couch), or maybe a happy home who is open to having a gal and her van park in the driveway for some extra coin, cooking and yoga classes exchange?! I'm a happy friendly housemate that enjoys contributing to homely communal vibes; Probs can't go further up the hill than Leura and max of $200 a week. Alternatively up for friends too cos I will be new in the area. Thanks!! X