New | $250
Jasmine
16.6 km from Rowsley
I am currently residing in Brisbane and looking to move to Melbourne. I am waiting to hear back from a job in Parkville and this will give me an exact starting day/moving day! I'm jas A little about me I consider myself a hard worker and motivated, quiet (at first), independent, sociable but also enjoy my own time, domesticated and down to earth. Loves a bit of banter. Not only that I bring positive vibes, happy to answer any questions you may have.
New | $100
Rochelle
16.6 km from Rowsley
I'm a clean person that enjoys my quite time but also enjoys going out on the weekends. I enjoy spending time with friends and also making new friends. Currently seeking accommodation ASAP as I have recently broken up with my partner and we were living with his parents. I'm friendly and am available if more questions need to be asked.
$280
Jake & Kerby
17.3 km from Rowsley
Quiet, friendly, clean don't need much room happy as long as we have each other. And have respect for others and their property.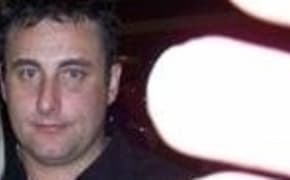 $200
Robbie
17.3 km from Rowsley
Hello I'm after accommodation for me and my dog black Labrador.. New | $150
Marshall
21.3 km from Rowsley
I am quiet, respectful and clean. Currently studying Bachelor of IT and looking for part or full-time work. I am sociable but mostly keep to myself.
New | $300
Tara
21.3 km from Rowsley
I have recently arrived from India. Am hoping to find a place anywhere in Melbourne.
$200
Kate
26 km from Rowsley
Hey I'm Kate, I work full time (shift work) near the city and looking for a place within 30 drive (living west side at the moment until end of January) I have an awesome, well behaved, labrador who loves hanging out inside so you'd need to be cool with that :) Prefer only one or two other housemates, definitely want my own room and hopefully own bathroom as well (or at least someone clean) I'm happy having my own space and quiet downtime, but I guess part of the fun of a house mate is the occassional drink/pizza/bad tv show binge....but as long as we get along and keep the place tidy that's all you can ask for. When I'm not at work I generally just chill out, go to the gym and take my dog on adventures, or try and get away. I'm actually thinking about renting a bigger place (3-4 bedroom, 2 bathroom, with yard to suit my dog etc) and then finding someone to share with, so if anyone else is keen to get in on that let me know :) New | $160
Loretta
26 km from Rowsley
I am 44. I am a grandmother. My granddaughter is 18 months old. But I am a cool grandma. I am easy going like to have a laugh and kick back and enjoy life. I am there for my friends. Mates and family. I am very loyal. Have loyalty tattooed on my foot lol lol. I am very cool in every way. And I am a very clean person. Like a clean house
Updated | $220
Michael Jon
26 km from Rowsley
Hey everybody! My name is Michael, I am working full time as an IT manager for a national transport company in Laverton. I was previously a programmer for a medical software company. I currently reside in Taylors Lakes. I've previously moved out but returned home to help my brother renovate the house over a few months, now that it's done I'm looking to get back out there! I'm rather talkative, a master of general knowledge and "did you know" facts. I'm also an amatuer small time comedian, my specialty is story telling. I like giving advice where people seek it, but also know when to stay out of things. My belief is that if you're sitting or talking with me, it's because you want to be there. And emotion isn't always what's you show on your face (because I have a resting bitch face). I am: - LGBT friendly, kink friendly, 420 friendly (though not a smoker myself) - Not a vegetarian nor vegan, but all cool with it (you guys tend to make some extremely tasty food). I'm carnivorous scum! - Agnostic. What I'm looking for: - A place with a fibre connection, bonus points for FTTP (or as Tel$tra calls it, FTTH). Why? I'm a hackerman who works on servers, mirrors whole websites for fun and I've amassed my own private online netflix full of 2160p blu-ray rips (which comes together to be about 450TB) During the week: I work Monday to Friday, 8am - 6pm, sometimes weekends because I have to manage servers/be on call. I may have people over once every couple of nights where we have TV parties (We literally sit down, watch TV, and trash talk about what's on, it's a load of fun), or I tend to come home after work and focus on scripting programs, or sitting around and petting my husky. If you're not cool with the whole people coming over often thing, it's all good, we can go out as well :P Oh yeah, I have a pet husky named Coda, she's three years old, non-destructive, house trained, not a barker but a howler/talker. She greets everyone at the door. I like having bills payed ahead of time because a lot of companies give discounts if you do beat them to the chase. I like things clean and organized, aside from my bedroom. Don't worry if you're not a clean freak because I'll probably balance it out. I'm looking to move out asap so I can be a bit closer to work, but also because the thrill of independance is addictive.
$200
Shaeli
26 km from Rowsley
Hey all! Please read full discription :) My name is Shaeli, i am working fulltime in construction and currently studying to gain a successful career for myself. I'm a boxer, i train weights, i ride dirtbikes (motocross) and i spend as much time with my dog as possible. Taking him out to beach, walks in a park etc. Because of my busy lifestyle i am not home a lot of the time as working 5 to 6 days a week and out doing hobbies etc. When i am home, i spend it in my room relaxing during the week and if i am home on weekends I'm still quiet, do my own thing but I do enjoy a good chat and a shared meal here and there. I'm very independent. I'm looking for a new place to call home, somewhere cheaper than where I am currently living as I'm pretty much paying for someone else to live. That's honesty. I would prefer living females, or a male that is laid back and more around my age. I'm reliable, I pay rent, bills etc on time. I'm clean, neat, tidy and clean up after myself and my dog. I'm not a clean freak but i do like the main areas of the house kept clean. I'm fun to be around and would make a great housemate :) My dog is the most important living creature to me and he will come with me. It is hard finding a home that will except a large breed but i really hope someone/something will come my way soon. I'm not in a rush to move but i would like to asap to save money and make it easier for myself. A little info about my dog: His name is Ryder, a 18 month old Rottweiler who is well behaved, house trained, has manners and loves people. A gentle giant teddy bear, that doesn't jump, nor does he go on couches, beds etc unless invited which i don't usually do and don't need to do. He is an outside dog 90% of the time due to myself working and hobbies but sleeps on his bed in my room at night time and will come inside if freezing or too hot out. Thanks :)