$300
Anna
523 m from Rushall Station
Hi, I'm Anna, I'm 24 and have lived in Melbourne for about three months. I work in Brunswick as behavioural economist and also studying, which keeps me busy. Outside of that I'm often out and about either with friends or whatever hobby I'm into that month. I also enjoy reading, cooking and exercise. Basically I try (and sometimes fail) to have some essence of a balanced life! im pretty independent, and I'd prefer my housemates to have their own thing going on too! At the same time, I enjoy having a social dynamic to the house. Ideally, we'd also keep passive aggressiveness to a minimum, respect each other and be reletively relaxed. Though I rarely have the urge to entertain friends at home, I don't mind if you do. I do however like to always keep a home presentable. happy to work with what house is already doing; if you like to communal cook I can jump on board or do my own thing. No special dietary conditions. Outside of my bedroom, I don't have any furniture however happy to purchase if needed.
$230
Alex
523 m from Rushall Station
Hello My name's Alex. I work in health and social equity, my last job was on the close the gap campaign. I've just returned from a 4 month trip across Central America learning Spanish, hiking around, and living the Latin life. I've sharehoused all my life, very adaptable and can live with all types. I'm socialable and prefer to go to the pub with mates rather than nightclubs. I keep things clean and tidy, and very conscientious of other people's space and things. I like to cook, but I eat out just as often, and I keep pretty fit and healthy. $200
Sam
523 m from Rushall Station
46 Male Bus driver happy going $300
Dylan
523 m from Rushall Station
I'm a chef! Making food at home with a couple of drinks is my kinda living
$360
Lily & Will
523 m from Rushall Station
Hello potentional housemates! We're a fun loving couple from the UK, here for one year, looking to move into a new home with other lovely people that share a mutual interest in keeping clean, happy and sociable. Our names a a little about us; Lily, 20 working in hospitality and Will 25, a nurse. We love art work, watching wacky documentaries And going for the occasional beers. Our budget is $360 a week MAX! Please message us if you're interested in us living in your home with you. Hope to see you soon! Much love, Lily and Will ❤️🌎
$270
Mark
523 m from Rushall Station
Hi Everyone! My name's Mark and I am looking to start, or join, a beautiful share house in an awesome location in the inner northern suburbs. I am looking for new home that is clean, tidy and respectful but also somewhere where we can let our hair down and entertain from time to time. I am ideally looking to live with people who have lived in share houses before and are 25+. I work full time as an event manger at a university in the city and in my spare time I collect records, DJ, attend music festivals and organise events around Melbourne. House, jazz, old school hip hop, Detroit house/techno among many others is my jam. If you happen to be interested in electronic music, visual art, graphic design or event planning that would also be really bloody cool! As a housemate, I really enjoy cooking at home, so a good kitchen is essential to the house I would be looking for. Outdoor space to relax in during those summer evenings and have a veggie patch would also be highly desirable. I am always happy to hang out over a meal and a glass of wine/beer. I am quite out going and sociable but have lived in share houses for 5+ years and am respectful of others' space within the home. I value living in a house that's clean and where housemates all take responsibility for u[keep as a team. A few other points of interest: - LGBT Friendly - Left leaning politics (inner Melbourne, right!?) - 420 Friendly - Outdoor Smoking only - Enjoy getting out of Melbourne camping - Enjoy Golf Really look forward to meeting some of you to have a chat over a coffee/beer and discuss a potential new share house or a room in your lovely home.
$220
Veronica
523 m from Rushall Station
Hi! I'm 23, work full-time as a graphic designer, and looking to move closer to the the CBD as I currently live at home with the rents in Templestowe. On weekdays, I generally come home for dinner; on weekends, I generally spend one day with my boyfriend, and the other out with friends (gigs / exhibitions / drinks / etc) or just chilling at home (reading / napping / on Youtube / etc). I'm friendly, open-minded and sociable but also enjoy time by myself sometimes too, and I do value keeping things clean and tidy in communal areas of a house, and expect the same from housemates without the need for rosters. Happy to live with pets, but don't own any myself, I am slightly allergic to cats but shouldn't be a problem. I've got a small fridge and microwave already but am otherwise flexible with furniture.
$260
Clementine
523 m from Rushall Station
I recently graduated from university and I have been living out of home for a year. I am now employed full-time as a sales consultant. I am a keen runner, who recently completed a half marathon... and I love chocolate! I have travelled and worked full-time abroad. Meaning that I'm open minded, reliable and fun! I loved my previous housemates, and I'm only looking for a new place as the girl I was filling in for returned from travels. Please consider me! LGBT friendly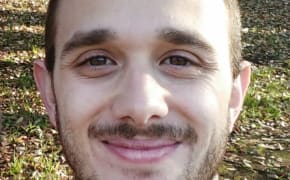 $250
Jono
523 m from Rushall Station
I'm looking for a nice bunch of folks to live with somewhere in the inner suburbs. A fairly easy-going housemate, I like to socialise with the people I live with, but respect the privacy of others. I love a good bike ride- motorcycle or bicycle. I love all things aviation, and with a glider licence under my belt would also like to learn how to paraglide and/or hang glide sometime soon! I've spent a few years travelling around the place and doing different kinds of work including a lot of English teaching, but now would like to settle back into Melbourne, at least for the time being. Look forward to meeting you!
$200
Zainab
523 m from Rushall Station
I am a 26 year old (f) artist currently on break from a PhD in Fine Arts. At the moment, I am working full time at a cafe in Fitzroy. I am a tidy and considerate housemate and am hoping to live with a group of queer friendly individuals who are open to occasionally hanging out or catching up over a glass of wine at the end of the day but who are also willing to make an equal effort in maintaining our living space. I own a few things (art, plants, and small furniture) that can help make the place look a little nicer, as well as some smaller practical things (more specifically: my garlic crusher) that can help make your lives a little more worth living. I'm currently living in a house in Preston with a lovely couple who have unfortunately (for me) decided to move away together. Since they'll be taking most of the furniture/appliances along with them, I'm using this as an opportunity to find a new house somewhere a little closer to my work, and closer to my friends who all live in the Fitzroy/Fitzroy North area. A few more details if I still have your attention: - My work hours are 7am-4pm approx. 5 days a week. - I have a partner (don't worry, not looking to move in any time soon) - I enjoy watching RuPaul's Drag Race (open to discuss thoughts and opinions), Grand Designs, and a few other things in between. $175
Teagan
523 m from Rushall Station
Myself and my pooch Tiger are looking for a new place to call home. I'm working in hospo at the moment and plan on finding a full time job depending where I move. My dog Tiger is my 8 year old baby. He's a small pomeranian x, he's house-trained and not yappy. Chill as, I've never had a problem in a share house with him. Rent, bills will always be on time. I'm clean, respectful of privacy and don't like drama. I just want a chill pad with like minded people with a positive vibe. I don't mind a few bevs here and there, I love succulents and gardening... Anything you want to know ask away. Cheers
$270
Jayne
523 m from Rushall Station
I work full time and also have my own health coaching and hypnotherapy business which I am building on the side. I can work long hours (when combined with my own business), but I enjoy a glass of wine through the week and catch up with friends on the weekend! I'd describe myself as friendly, down to earth, tidy and respectful of others. I'm not looking for a loud busy house, just a place to relax and share a meal or drink when the opportunity to arises. **Please note that I am unable to move until after 30th June 2018**