New | $500
Kojchawan May & Ayano
Hello. Nice to meet you. Me and my best friend are currently looking for a place to call 'home away from home'. I'm 26 originally from Bangkok and my friend is 27 from Japan. I'm working full-time and my friend is currently studying English in CBD. Both of us girls love traveling, meeting new people and learning new culture!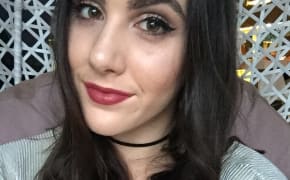 New | $350
Mia Valitutti
'She brings home all the left overs from work, I don't have any to give to my family and kids'- Mia's boss (pastry guy/ owner/ cake and pastry genius) 'She'll be bubbly and fun as long as she's fed... but don't feed her after midnight...she bites.' -Bite victim 'She pets my dog...'- random jogger in Newtown 'Her laugh sounds like the sound a block of cheese would make if it was alive and screamed while you grate it' - Zachery Alexander Bedoya (Bass Player of Megan and The vegans) 'She was in a rap battle in Year 7; she won because she made the boy cry' - Tallulah Periwinkle (Mia's childhood cheese making instructor) 'Her dance looks like if a cat needs to pee but was staring at you' Miss Catwatcher Australia 2003 'Mia's the love of my life' pawn shop guy 'Oh I thought you said beer... never mind' pawn shop guy again Honestly love her she made us write this because she trusted us... bad mistake... too trustworthy... look after our favourite little wog girl for us Love from Mia's best mates xxx PS she prefers an unfurnished room as she has her own bed and shelves :)
Updated | $650
Holly & Danielle
Danielle and I are looking for 2 rooms in an existing flat/house share or an entire flat. We'd also be up for a team up for a new lease if necessary! We both work full time as a nurse and a hairdresser. We're pretty chilled during the week but like to go out and socialise at the weekends! We'd ideally like to live with people that we can be mates with but we also respect each other's privacy. We're clean and tidy and love to share cooking.
New | $160
Natalia
Hello! I am Natalia and I italian. I'll live in Sydney until 5th November (Maybe until 12th November). I' m tidy person and a good cook. I am a great flatmate!
New | $700
Lena & Lisa
We are two open-minded funny girls looking for an apartment for 3 months or long-term
New | $600
Alister
I am coming to Sydney over summer to complete an internship in the finance industry. I am independent, clean, quiet and easygoing.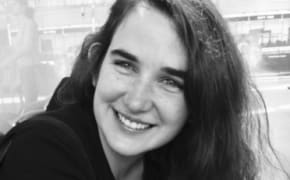 Updated | $370
Jade
Hi everyone! I am a 22 year old Australian. I am moving to Sydney to complete a 3 month internship. I will be working full time, so I'll be out the house most days. I am a friendly person, and always enjoy a nice chat in the common room. I am also clean and respectful. I have lived in a share house before, and have enjoyed the experience. I would prefer a furnished room. Please feel free to contact me! Cheers
New | $300
Svenja
Hi, I'm Svenja, a 24 year old girl from Germany who works full time in a law firm in the city and studies part time. I've been to Sydney since about a year and a half now and am pretty settled with my life here. Only thing that's missing is the right place with the right housemate(s) :-) I'm easy going & friendly, happy & positive, responsible & reliable and would love to find a proper home in my second new home!
New | $1,100
Hanne & Bianca
Hello We are two gals looking for another queer lady (Or two) to join us on an extraordinary adventure to a new home. We are looking in the inner west area, and are wanting to move by the first or second week of November. We are after a 3-4 bedroom house w a backyard (Going to inspections this week and next), so the rent may be anything from $3-400 pp depending on the house. We both work in full-time professional jobs in the city, and do sports on the side. Moving with us also comes with a Bulldog puppy. Her name is Fudge and no you can't eat her, but she's nice and chubs. About you: Full of rainbow thoughts Always got a smile on your dial Loves to have 5 bottles of wine (within a 2 hours span) You must love Fudge Hanne & Bianca
New | $300
Laura
I will be starting my first year of Uni next year, studying at a Bachelor of Music Composition and Production. I love to read, music and spending time with friends and family. I am a non-smoker, I don't drink and I try to be tidy and organised. I am only interested in non-smoker room-mates please. I like to think of myself as a friendly approachable girl so I want to become good friends with any potential room mates.
Updated | $350
Richard
Hi guys, I am a 26 year old working professional and new to Sydney. I am very easy going and friendly, and respectful of peoples privacy. On the weekends i am into fitness and finding beautiful places to explore. I am also clean and tidy. I generally do around 60 hours a week at work, often more, so i don't expect to be at home a great deal during the week! Please feel free to contact me! Richard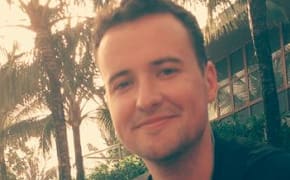 Updated | $400
Dara
I am a 26 year old Irish guy moving to Sydney to work in professional services. I'm a big sports fan and I enjoy socialising, eating out, cinema, reading, relaxing with a few drinks and all of the usual things really. I am tidy, laid back and well travelled. Looking to move into a nice place with people similar in age and outlook to myself. My ideal place would be a share house with a group of interesting and sociable people. A private bathroom would be a nice bonus!