$600
Mike
1.09 km from Two Mile Flat
I'm easygoing, worldly, fun and respectful. Like to cook, make some sweet signature dishes and travel a lot for business and bike racing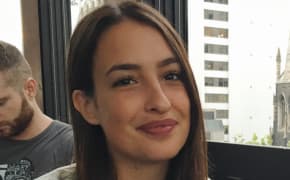 $320
Bella
1.09 km from Two Mile Flat
Hey! I'm originally from Perth and are currently working full time in the Sydney CBD as a Project Manager. I am super clean and tidy and I am looking for a share house preferably in Sydney's Inner West. I love going out/going to gigs, getting drinks and having fun. But like every other human being I also need my sleep. I previously lived in a share house in Glebe where roommates worked nights so I fully understand that aspect. Looking for stable accommodation. I'm visiting my family in Perth until I fly back to Sydney and would love to secure a room before/when I arrive (starting back at work April 9th). I'm super flexible in my living arrangement but no shared rooms (sorry!) $400
Timothy & Sandra
1.09 km from Two Mile Flat
Hi Sandra & Tim here, We will arrive in Sydney on the 11th of March and are looking for a nice place to stay and start up everything for our big Australia adventure. We are travelling on a Working holiday Visa (1 year). We like to enjoy life and do as much as possible.
$320
Sarah
1.09 km from Two Mile Flat
Hello, I'm moving from Melbourne to Sydney in early to mid March to work full time in Pyrmont. I love plants, fresh air and homely homes. I'm always up for a chat, but also happy with my own company. Cats generally make me smile but also itch, so probably looking for a pet free scenario. :) $200
Maria
1.09 km from Two Mile Flat
Flexible Easy going Adjusting nature Student hence just need a quite place to sleep n eat .
$350
Jessica
1.09 km from Two Mile Flat
Hi All! Recently back from 8years in the UK (dual citizen) and have been living in Newtown by myself for the past year and a bit. Ready to save a bit of money and also have some friendly faces to come home to in the evening. I work full time in Paddington, arranging the travel for sports teams and large corporate companies. (Yes I can get you discounts and free sports tickets). LOVE to cook for myself/friends/housemates, go to farmers markets, indulge in a netflix binge and most certainly enjoy a good bottle of wine. Looking for a home, not a crash pad and ideally one devoid of housemate drama. All I need is a queen room, some outdoor space and a good kitchen (gas!). I'm all about those good vibes and good chats!
$300
Nathan
1.09 km from Two Mile Flat
Hello! I'm Nathan, 22, from the Gold Coast have been living in Sydney after finishing university working as a writer and a producer at a PR firm in the city. I'm very relaxed at home and love to spend time out exploring the city, going out for runs, hanging out at come great cafes, going out for drinks with the housemates or getting around a quality night in with Netflix. I love meeting new people and am excited to find a new place now with my current lease due to expire. Looking forward to meeting the right house!
$310
Darren
1.09 km from Two Mile Flat
Hi, my name is Darren and I am 25 years old. I am originally from Melbourne and moved to Sydney just over 3 years ago. I work full time in Finance in the Sydney CBD. I am looking for a new home from 15 March 2018 as my current housemate is moving back down to Melbourne and our lease is about to expire. I am a very relaxed person that spends most of the week at work and the weekends catching up with mates, playing tennis, watching sport or having a beer. I am a passionate AFL fan.
$250
Roshan Mark
1.09 km from Two Mile Flat
A little bit about myself, I'm a 28 y/o from Malaysia and if all goes well will be doing my masters in Law at USYD in the winter term. I dont smoke but I dont mind it, I'm a reasonably neat person myself, as long as everyone cleans up after themselves its all good. I love's thrillers,fantasy and non-fiction books, huge football nut,big time movie and tv buff and overall nice guy :P I love sports and football particularly, Love all kinds of books and Im a big movie buff. Always wanted to try horse riding and skydiving but never got the chance. I'd like to consider myself a people person, with diverse interests in sports, politics and general knowledge Im as mentioned a huge tv/movie and literary buff, among my likes include the, Lord of the Rings Trilogy, Star Wars series, Inglorious Basterds, Body of Lies, and basically any other half decent action or thriller movie :) Anything from Forsyth or Lee Child, Matt Reilly, Tom Clancy,J.RR Tolkien,Eragon Series, Gentlemen Bastards Series, Freakonomics,Super Freakonomics,Soccernomics,World is Flat and anything else from Thomas Freidman Im also looking for flatmates to share a property, preferably near to Sydney University $450
Deon & Adam
1.09 km from Two Mile Flat
I am currently living in a 4 bedroom share house, looking for something a little quieter. I work full time in the city and study part time. We are both very laid back and easy to get along with.
$450
Marc
1.09 km from Two Mile Flat
I'm a 44 year old single professional male with no dependants, employed full time. I have an awesome, well behaved golden retriever (3 previous landlord references available).  He will come to work with me most days, and has a dog walker that will come mid afternoon when I don't bring him in.
$500
Mali & Briane
1.09 km from Two Mile Flat
Howdy mateys, If you're looking for the two most kick ass roommates too live with? Look no further, because you've found them. We are two 21 year old females with part time and full time jobs seeking another equally as chilled out gal to live with us. My interest include, consuming copious amounts of red wine, so thats a bonus if your hobbies include having a chat at the end of the day; with a pinot noir in hand. We are exceptionally clean (seriously I'll clean the house 24/7, I'm talking the whole SHA-BANG) Majority of them time I'm either at work, writing, killing it at crosswords or soaking up some good old R&R; a lot of the time in solitude, so if you're into alone time then we're going to be a match made in heaven, although I also enjoy a good old bant or hang out. My friend Briane who would be moving in as well, spends most of her time at work or pursuing her mission to try as many different types of cheeses as she can. Look I'm no Jamie Oliver, but I do often cook enormous amounts of dinner, in which you are more than welcome to dive into to. We have recently been looking at multiple 3 bedroom properties in Redfern, Marrickville and Newtown for less than $800 dollars a week; now you cant tell me that isn't a BANG ON PRICE $$, we're also not referring to your typical whole in the wall places, the properties we've looked at are super lush with lots of character. 1. Doggos welcome ( I have a dog who would be at home 3 days a week, joint custody with an ex partner LOL I know) Bear is a bichoodle who doesn't shed, doesn't smell and doesn't bark, the only con he possesses is his consistent need to cuddle, but as if thats really a negative) 2. Smokers welcome 3.LGBT+ Individuals welcome (You wouldn't be the only gay in the house, WOO lets unite) 3. People that like to party are welcome- as long as I don't wake up to your friend having puked in my bedroom :) 4. We don't care for your religion, political views, sexuality or race as long as you're a top quality person.