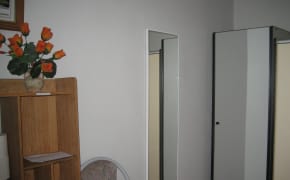 $135 inc
1.04 km from Richmond
Furnished room in a share house
$135 BEDROOM AT COWANDILLA ,FURNISHED ,INCLUDED ;INTERNET ,GAS ,ELECTRICITY AND WATER ,10 MINUTES TO CITY,[4KM ] BUSES ;J1 ,J3 ,J7 ,J8 ,163 ,H20 ,100 ,101 ..SUITABLE FOR INTERNATIONAL STUDENTS AND WORKER ,IF YOU ARE INTERESTED,PLEASE CALL OR SHARE YOUR NUMBER ,WE CAN ARRANGE A TIME FOR AN INSPECTION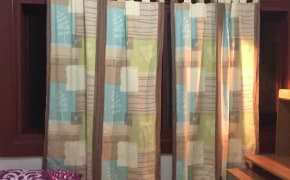 $135 inc
1.04 km from Richmond
Furnished room in a share house
$135 PER WEEK ,PRIVATE BEDROOM SHARE BATHROOM AT COWANDILLA INCLUDING BILLS ,10 MINUTES TO CITY ,SUITABLE FOR INTERNATIONAL STUDENTS AND WORKER ,IF YOU ARE INTERESTED ,PLEASE CALL OR SHARE YOUR NUMBER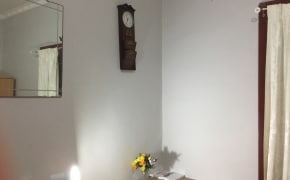 $145 inc
1.04 km from Richmond
Furnished room in a share house
One large private room available at Cowandilla $145 Per week including bills ,10 minutes to city [4km ]buses ; J1 ,J3 ,J7 ,J8 ,163 ,H20 100 ,101..suitable for International students and worker ,if you are interested ,please call or share your number ,we can arrange a time for an inspection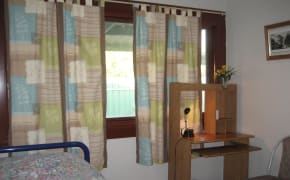 $135 inc
1.04 km from Richmond
Furnished room in a share house
SINGLE BEDROOM AVAILABLE AT COWANDILLA .$135 PER WEEK ,INCLUDED ;INTERNET ,GAS ,ELECTRICITY AND WATER ,10 MINUTES FROM CITY [4KM ]BUSES ;J1 ,J3 ,J7 ,J8 ,163 .H20 ,100 ,101 ..SUITABLE FOR INTERNATIONAL STUDENTS AND WORKER ,IF YOU ARE INTERESTED PLEASE CALL OR SHARE YOU NUMBER,WE CAN ARRANGE A TIME FOR AN INSPECTION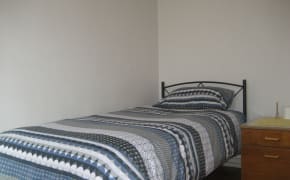 $140 inc
1.04 km from Richmond
Furnished room in a share house
BEDROOM AT COWANDILLA ,FURNISHED ,$140 PW INCLUDING BILLS ,10 MINUTES TO CITY ,BUSES ;J1 ,J3 ,J7 ,J8 ,163 ,H20 ,100 ,101 ..SUITABLE FOR INTERNATIONAL STUDENTS AND WORKER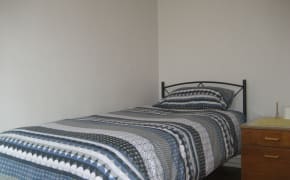 $140 inc
1.04 km from Richmond
Furnished room in a share house
ONE PRIVATE ROOM AVAILABLE AT COWANDILLA $140 PER WEEK ,INCLUDED ;GAS ,ELECTRICITY .WATER AND INTERNET ,10 MINUTES TO CITY [4KM]BUSES ;J1 ,3 ,J7 ,J8 ,163 ,H20 ,100 ,101..SUITABLE FOR INTERNATIONAL STUDENTS AND WORKER ,IF YOU ARE INTERESTED ,PLEASE CALL OR SHARE YOUR NUMBER ,WE CAN ARRANGE A TIME FOR AN INSPECTION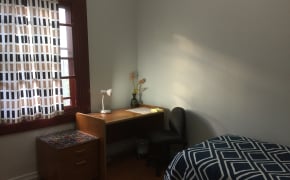 $140 inc
1.04 km from Richmond
Furnished room in a share house
$140 per week private room available at Cowandilla .furnished $140 per week including bills ,10 mins from city by bus ,suitable for International students and worker ,if you are interested please call or share your number we can arrange a time for an inspection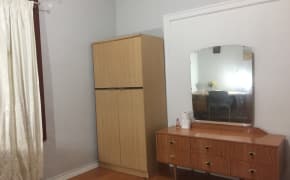 $145 inc
1.04 km from Richmond
Furnished room in a share house
ONE LARGE PRIVATE ROOM AVAILABLE AT COWANDILLA ,FURNISHED $145 PER WEEK INCLUDED ;INTERNET ,GAS ,ELECTRICITY AND AND WATER ,10 MINUTES BY BUS FROM CITY [4 KM]BUSES ;J1 ,J3 ,J7 ,J8 ,163 ,H20 ,100 ,101..SUITABLE FOR INTERNATIONAL STUDENTS AND WORKER ,IF YOU ARE INTERESTED,PLEASE CALL OR SHARE YOUR NUMBER ,WE CAN ARRANGE A TIME FOR AN INSPECTION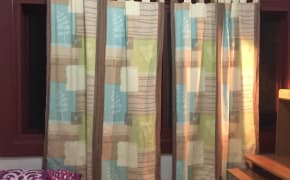 $135 inc
1.04 km from Richmond
Furnished room in a share house
SINGLE BEDROOM AVAILABLE AT COWANDILLA ,FULLY FURNISHED . $135 PER WEEK .INCLUDED ;INTERNET ,GAS ,ELECTRICITY AND WATER .10 MINUTES TO CITY [4KM ]BUSES ;J1,J3 ,J7 ,J8 ,163 ,H20 ,100 ,101..SUITABLE FOR INTERNATIONAL STUDENTS AND WORKER ,IF YOU ARE INTERESTED ,PLEASE CALL OR SHARE YOUR NUMBER ,WE CAN ARRANGE A TIME FOR AN INSPECTION
$200
Abdirahman
1.04 km from Richmond
Im as urban as a 27 yr old male from melbourne looking for a permenant accomodation in adelaide. I work full time and will be starting studies at unisa city campus mid year. I got a car and im wanting to team up with someone into a new 2bedroom home anywhere near the city. I need to move by the end of this month anyone interested let me know i'll cover the bond you cover the two weeks. And furniture we'll both chip in for a lounge or i'll supply up to u.
$160
Tyler
1.04 km from Richmond
Easy going, work full time, very friendly
$180
Pim
1.04 km from Richmond
I'm working 5 days a week, I'm a tidy person and I'm chilled so I'm looking for somewhere that is easy going.