$280
Rami
1.85 km from Sumner
I'm currently looking to purchase my new home, possibly in Brisbane. I would like to gain a feeling of Queensland life before i make my big decision as is the reason i am here. I currently work in the crash repair and restoration industry which there are a large amount of jobs for in Brisbane. In my spare time i like to go hiking, watch movies, have some quiet drinks at a bar or spend time time at home playing games on pc. I'm very clean and considerate of other people and i give the respect i expect to be given back. $190
Steve
1.85 km from Sumner
Its just me and my dog. Looking for a quiet space where i can keep my puppy close by, and keep to myself although i dont mind having a cuppa and some quality chats. Respectful and private and looking for someone or someones as easy going as myself, to live with. Thank you.
Updated | $160
Ruby
1.85 km from Sumner
I'm a transplanted kiwi looking to rent for the first time since moving here two years ago, I've only ever stayed with friends and family. I work full time as a property manager, so really don't want to have to rent my own place in case I end up with someone like me being my property manager. I don't have any friends yet so won't be having any parties any time soon. And I usually just like to keep to myself as my job has me dealing with people more than I'd like to sometimes lol Im a smoker but outside only and a wee bit of a lightweight as it's usually only one or two in the arvie, unless I get stuck into a chinwag on my phone then I apparently become a chain-smoker without even realising. I enjoy having a beer while watching the rugby (union), getting out and exploring, Netflix marathons, fishing and camping, and sleeping (which is how I spend at least half my weekend lol). I'm very clean and tidy, will always do my fair share and always pay my rent on time. Sometimes you'll only know I'm home because the kitchen has been cleaned or the floors are a hazard because I've mopped them and don't have one of those caution yellow signs. I just want somewhere where I can feel comfortable being in my room if I want to be alone but in the communal areas if I feel like bugging you about how miserable your rugby team is. Respect is a huge thing to me, as long as you give it to me, I'll always give it back to you too. Don't steal my red bull, wash your socks with my pretty dresses or mock my embarrassing impromptu concerts while I'm showering and we'll pretty much get on no matter who you are. Prefer not to live with couples though. I have a little Himalayan kitten called Rocky. He's strictly indoors and lives mostly in my room while I'm at work. He's up to date with all vaccinations and an absolute character. I also have a fish and mussel, both are weirdos but I love them anyway. Any questions after all that, get in touch 🤓
$160
Huskie
1.85 km from Sumner
I'm hardly home either working or training I play footy and love my fitness
$350
Deb Kindred
1.98 km from Sumner
You'll find me to be easy to get along with, thoughtful of others, quiet, considerate, clean, tidy, and I'm a nonsmoker and don't drink alcohol. I'm honest and trustworthy and enjoy a friendly chat. I'm a full-time school teacher. I don't own pets and hope to live in a place without indoor pets, due to allergies and I would like my own bathroom, please. I like cooking, eating out, movies and am actively involved with a local Christian Church. I've put $350 budget if the place was a self-contained flat with bills and internet included. Otherwise, if I was sharing and bills were additional my budget would be in the mid twohundreds. Thanks, look forward to meeting you.
New | $150
George
1.98 km from Sumner
I'm a physics grad and avid gym goer and enjoy outdoor activities when i'm not working. I'm in the process of writing up my PhD, so am frequently working from home, but when i'm not i'm usually spending time with my girlfriend. Not a late night person and I like to keep a regular schedule. I have some furniture and other miscellaneous homewares and a car. Send me a message if you're interested in teaming up!
$200
Carl
1.98 km from Sumner
Tidy, quiet and financially independent. I'm an electronics engineer working between 8:30am-5:30 pm each day. In my spare time I work on software projects, gym, box and most recently started playing tennis. I also spend a lot of time with my partner and friends. I like being busy and thus am rarely home, however you're more than welcome to join me if we share any common interests! Ideally, I'm looking for an air-conditioned bedroom, own bathroom and off-street parking but I am willing to compromise.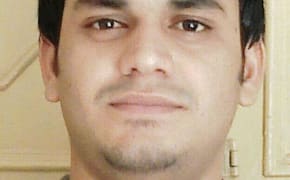 $120
Zohaib
1.98 km from Sumner
People should be nice and friendly.
$180
Mathew
1.98 km from Sumner
I'm very easygoing,tidy and mostly keep to myself I work grave yard shift so will be home through the day
$165
Tabytha
1.98 km from Sumner
NEEDING TO MOVE WITHIN THE MONTH. Please message me through here or if you text my mobile, please include your listing's webpage address. Otherwise, i'm sorry but i won't be interested as then you are verified and i know you're for real. Looking for quiet place that allows cats and is close to public transport/shops/etc. After a place for a minimum of 6 months, if works out well, would stay for 2-3 years or longer. Need to move asap. Am 44 and a non smoker who next to never drinks, on disability pension for some permanent health issues (migraines, fibromyalgia and back/mobility issues). Fairly tidy person, but neat freak with kitchen and bathroom. Due to health, althu keep things tidy, i can't always clean as would like to, but when able to, do tend to have cleaning episodes where as much as can be cleaned/tidied is done (usually everything). Am easy going, quirky, quiet, respectful, tidy and clean person, preferring to keep to myself and needing own private space. Am an introvert and something of nerdy geek girl who loves reading, writing, music, movies and frequently on computer and streaming movies/tv (when/where possible). Have tastes more to alternative than mainstream and am most definitely not a 'girly girl'. Am well used to sharing with guys and girls. Also well accustomed to being around 'freaks', nerds/geeks, and others of 'peculiar' hobbies (such as all forms of rpg's, gamers, etc). Don't mind being around children of school age, happy to occasionally babysit so parents can have some time out for themselves. Need my cat with me, he is my ESA (emotional support animal) in my living with my health issues. My cat is quiet, clean, desexed, indoor cat who is very skittish around other people until he knows them which takes first getting used to new place then to new people. Being a cat not used to people in general it can take some time with some people. My cat is fully an indoor cat so must have a place that's fully ok with that. As is an indoor cat, do take steps to minimise any smell (such odour reducers in litter tray, other odour control products and air fresheners, etc) and clean both food bowls and litter tray daily. Preferring to live on own in small self contained place that is quiet and not many people around as do need own space. Or ideally in a sharehouse situation i'd prefer to have a room with own bathroom/ensuite (as i'd prefer either to keep my cat in in room either when I'm not home or when I'm sleeping/resting) or as few as possible sharing as i get paranoid about him getting outside and getting hurt. Needing a place without steps, easy to maintain and close to a medical center. Do not have own car currently, hoping to get one in near future thu. Whilst prefer living on own, don't mind sharing with a few others who are also quietish people. Would also consider sharing with a single parent with a child. Have own furniture etc, so prefer non furnished place. But do need to have my own bed regardless as i have special needs of my own mattress. Mostly looking for a place close(ish) to Centenary area or Indooroopilly or within easy drive of them, and with easy, close parking for family who help me get around for shopping, doctor visits etc. But as need to move asap, willing to consider many other areas. Also as tend to do online shopping with home delivery, needs to be ok for that. As for rent / costs / bills can afford, i can go higher than $150pw rent if bills are included or i have more space for my own things so less costs in storing what i don't have space for. If you look at my fb, please know i have it set to fully private (as i'm a very private person) and show my liking for HP Lovecraft in the cover picture. Also, my first name on it is my nickname not my legal first name.
$125
Risa
1.98 km from Sumner
I m Muslim from Indonesia sorry i m not agree with LGBT and i m not pet lover