$180
Lauren
21.2 km from Tonimbuk
I am a tidy person who respects privacy. I work casually and dont have visitors really except family
$200
Jonathan
21.2 km from Tonimbuk
I'm an easy going kiwi who has been working mostly fulltime in Melbourne for the past 10yrs. I am independent,clean, mature, can cook and pay my bills on time. Can hold intellectual conversations and consider myself very mature when it comes to finance and problem solving. Just an honest down to earth bloke. Cheers!!
$180
Maynard
21.2 km from Tonimbuk
Hi, I work unloading shipping containers of wine in the Dandenong area an average of 25-30 hours a week. I am also looking to get back into repairing musical instruments for a bit of extra cash. I'm a huge music fan so most of my spare time is spent listening to music and practicing guitar. I use headphones and computer software to so you don't have to hear me practice. I'm also into comedy whether it be cartoons like South Park or stand ups like George Carlin or Bill Burr. I'm respectful, clean/hygienic, and mature person. I don't party, smoke or do drugs besides the occasional drink. My limit is $180pw including bills and preferably internet connection. I've been saving for a house for about 2 years now, so paying rent will not an issue. Anyway please contact me if you want to team up, have a spare room, or have any questions.
$150
Olivia
21.2 km from Tonimbuk
Im organised, tidy, responsible, respectful and quiet. I enjoy a few drinks on occasional weekends with friends/housemates, reading, video games, and cooking. I work and study childcare, and I'm from South East Melbourne suburbs.
$120
Ashley
21.2 km from Tonimbuk
Hey there, I'm super clean, tidy, polite, organised, respectful and considerate. I'm not your crazy party type, I love getting to know new people and making new friends. I do have a 10-year-old cat, Lulu and I are a packaged deal, she goes where I go otherwise she will be put down and I don't know about you but I'm not a fan of that. She sleeps all the time and is both an outside and inside cat. She will sleep in my room and be outside during the day after she settles in. I PAY ON TIME. I can not stress this enough :)
$200
DARCY
21.2 km from Tonimbuk
I'm easy to get along with, very social, look after myself, clean after myself, respect others, will be out a fair bit, I have a very social life but also work full time.
$150
Ruby
21.2 km from Tonimbuk
I am neat and tidy, I am friendly and caring. I've been living out of home since I was 15, so I know the drill. I'm never late on rent. ☺️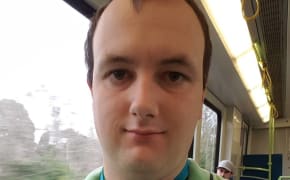 $170
Shaun
21.2 km from Tonimbuk
I have been staying with a family member for the last few months but need to leave shortly due to pending renovations. As a result I am searching for medium/long term accommodation. I would prefer to avoid short/term or temporary as I really do require some stability. I work in the IT industry (technology is very much a passion of mine). I'm not the party type, and don't smoke or drink so there would be no issues there. As stated, I am happy with medium-term or long-term accommodation. If it's medium-term, I am more flexible with what I am looking for than if I was planning to settle in somewhere long-term. I do not drive, so somewhere close to public transport is essential. A nearby train station is ideal but a nearby bus is suitable too. Bonus points if you have a cat :) (I don't have any pets of my own). My preference is for somewhere along the Pakenham-Dandenong or Cranbourne-Dandenong train line but open to other areas, especially if it's only medium-term. I was previously interested in the Pakenham-Traralgon area as well but unfortunately the regional V/Line fares are a LOT more expensive than I was expecting which removed those options from the table. My budget for long-term accommodation is around $180/week. Sharing of meals and own bathroom/toilet would also be ideal but is not required. I do suffer from OCD (obsessive compulsive disorder), so if you are a judgemental person or have issues with people who have their own struggles in life, then you are not the right house for me. If you can look past that, you will find I am a genuinely nice person who likes helping others and regularly goes out of my way for others, but unfortunately I have certainly not received anywhere near the same back in return. In fact many of the people I have helped out have returned the favour by simply screwing me over which is beyond disappointing. I'm quite an open and friendly person and I have nothing to hide so feel free to get in contact and say hi or ask any questions you may have. You are best to reach me through Gumtree messaging or via Facebook if you prefer. Unless I'm at work I'm usually contactable :). Alternatively if you know of any job opportunities in the IT/AV industries, or even know of anyone requiring any casual or home/small business IT/AV work, please also let me know :). Also, it's a shame I have to even say this but it seems I do. If I contact you regarding a room you have available, and it turns out I'm not what you're​ looking for for any reason, that's fine and no hard feelings but please don't just read my message without taking the time to let me know. I have lost a lot of time waiting for people to respond who never did, or who have just stop responding out of the blue. Not only is this quite rude and uncalled for but it's also really not helpful to me in my situation. Shaun
Updated | $140
Kasey
21.2 km from Tonimbuk
I'm dependable, trustworthy, a little quirky, and honest (although it might take a little while for me to fully open up to people). I'm a quiet person in general but I'm also friendly and will become more talkative and excitable once I've gotten used to the people I'm around. I'll admit in my personal spaces I can be a small bit messy but otherwise I consider myself to be clean and organised. I'm willing to negotiate and compromise and would rather talk problems out than argue. My hobbies include reading, watching Netflix and anime, and a whole lot of drawing and painting, as well as playing console, computer and tabletop games. Also, and I'm not entirely sure how relevant this is, but i really love Japanese culture and language and so i can read and speak beginner-intermediate Japanese. Well, that pretty much covers it without giving an entire life story, ahaha. Please consider me!