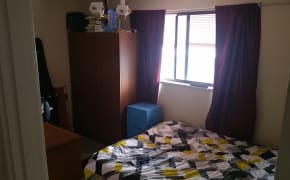 $130 inc
522 m from Brompton
Unfurnished room in a share house
Heaps of space, cheap, close to the city, has good character. 15 minutes to Adelaide Uni by bike, 20-30 minutes by public transport. Shared areas are minimally yet functionally furnished. The room is upstairs and available semi furnished if desired (single bed, cupboard, drawers only). Air conditioning and heating, washing machine, dishwasher and pretty much all other kitchen appliances and cookware.
$120
577 m from Brompton
Furnished room in a share house
**1/11/2017** Two single rooms available in a shared house The house is fully furnished with fridge, washing machine, microwave and so much more. House also has air conditioners for all the rooms, parking slot, and a large backyard. 1 bathroom with separate toilet. Room 1: Fully furnished with built-in wardrobe, single bed and study desk. Room 2: Fully furnished with built-in wardrobe, larger bed and study desk. Ideal for international students who study at Uni Adelaide, UniSA, or TAFE SA with convenient public transport. Within few minute walk to bus stop (230, 232, 235, 239 to City) 2 mins walking distance to train stop (Ovingham Railway station) 6 mins to City by train and 15 mins to City by bus. Unlimited Internet, water, and power bills not included in the rent. That is divided 3 ways for every tenant (extra ~ $15 per week for all bills). No smoking inside. Sorry no pets. Feel free to contact me.
$170 inc
640 m from Brompton
Unfurnished room with own bathroom
Fantastic home in convenient location. Close to the city, trains, trams and buses. Bowden is an up and coming suburb, with cafes and markets within a 10 minute walk. House is spacious and fully furnished (apart from vacant upstairs bedroom, with built in robe). Individual bathroom with toilet, shower, sink and mirror located downstairs for your use.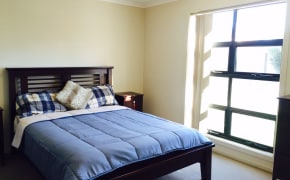 $250 inc
654 m from Brompton
Furnished room in a share house
• Large Ensuite Room December 10th • $250/w (Single Stay) - INCLUDES ALL UTILITIES* • Bond = 2 weeks • Full Furnished House and Room • Unlimited Internet • Modern House • Fully Furnished Rooms and House • 2 minute walk to Foodland • 5 Minute Walk to Train and Bus Stops • Close to Adelaide Uni's • Students / International Students Most Welcome • Free Furniture Pickup • Free Airport Pickup Hi, I have a large ensuite room with a big walk-in wardrobe available in this fully furnished, 3-bedroom house in Ridleyton. You will be sharing this modern and comfortable home with other students / young professionals. Your room will be fully furnished - Queen size bed, drawers, mirror, desk, chair, lamp, with a large builtin wardrobe - Including linen and towels etc. (optional) This modern property is located 5.5km from the CBD in a quiet and secure street (William Langman Circuit) surrounded by new homes. It is walking distance from multiple public transport options and shopping centre. • 10 minute drive from CBD (5.5km) • 2 minute walk to a local Foodland (100 metres) • 10 minute walk to the Croydon Railway Station (1000 metres) • 4 minute walk to 'Bus Stop 13' Hawker St - North side (400 metres) • 20 minute walk to the Entertainment Centre Stop Tram (1.9km) then FREE transport into the city. It has a nice courtyard and a single garage. There is a ducted heating and cooling air-conditioning. There is off street parking and space for parking in the drive way. Features include: • Large lounge / TV room • Open plan lounge/dining/kitchen • Gorgeous kitchen with appliances, plenty of cupboard space plus dishwasher • Sparkling main bathroom with bath and shower, plus toilet. • Large laundry • Paved entertaining area out back • Neutral decor Shared Facilities include: • All kitchen utilities / cooking utensils • Kitchen • Fridge • Dining table • Microwave • Laundry • Washing machine ---- Rent is: $250/w (Single Stay) - INCLUDES ALL UTILITIES* Couples + $25/w - INCLUDES ALL UTILITIES* This includes all utilities: • Electricity, Gas, Water and unlimited Internet* Bond is = two weeks rent. * = (Fair Use Policy) bills capped - please refer to contract agreement. • Minimum stay period is negotiable • All rooms are fully furnished with a bed, bedside table, lamp, desk, chair and wardrobes (Including bed linen and towels - optional) • The rest of the house is fully furnished • We can provide the room un-furnished if required ---- *My Profile* Hello, my name is Bradley. I run and manage multiple professional and student share houses in and around Adelaide. My responsibility is to provide quality living experiences with like-minded young professionals or students in a very safe, fun, comfortable and clean environment. I take pride in my quality houses and housemates. Everything is run legitimately through my family business. Police checks can be provided on request. I also offer a FREE: • Furniture pick-up service from your old house if you have any large items you cant move by yourself. • Pick-up service from the Airport if you pre-book the rooms. ---- • Trusted Flatmates Pro User • Unlimited Internet • New, Modern Home • Professional / Student • Free Furniture Pickup • Free Airport Pickup
$160 inc
715 m from Brompton
Furnished room in a share house
• Room Available November 12th • $160/w (Single) - INCLUDES ALL UTILITIES* • Neat and clean 'Cosy' size Room • Modern House • Fully Furnished Rooms and House • 2 minute walk to Foodland • 5 Minute Walk to Train and Bus Stops • Close to Adelaide Uni's • Students / International Students Most Welcome Hi, I have a bedroom available in this large 4-bedroom house in Ridleyton. The bedroom is fully furnished with shared bathroom facilities - two toilets and a bathroom with shower and bath. There are a total of three toilets and two bathrooms in the house. Room is fully furnished, including linen and towels etc. (optional) This modern property is located 5.5km from the CBD in a quiet and secure street (William Langman Circuit) surrounded by new homes. It is walking distance from multiple public transport options and shopping centre. • 10 minute drive from CBD (5.5km) • 2 minute walk to a local Foodland (100 metres) • 10 minute walk to the Croydon Railway Station (1000 metres) • 4 minute walk to 'Bus Stop 13' Hawker St - North side (400 metres) • 20 minute walk to the Entertainment Centre Stop Tram (1.9km) then FREE transport into the city. It has a nice courtyard and a single garage. There is a ducted heating and cooling air-conditioning. There is off street parking and space for parking in the drive way. Features include: • TWO Separate lounges / TV rooms • Open plan lounge/dining/kitchen • Gorgeous kitchen with stainless steel appliances, plenty of cupboard space plus dishwasher • Sparkling main bathroom with bath and shower, plus two separate toilets. • Large laundry • Paved entertaining area out back • Ducted reverse cycle A/C throughout • Neutral decor Shared Facilities include: • Dishwasher • All kitchen utilities / cooking utensils • Kitchen • Two Fridges • Dining tables • Microwave • Upstairs / Downstairs Toilet • Upstairs bathroom with shower and bath • Laundry • Washing machine ---- Rent is: $160/w (Single Stay) - INCLUDES ALL UTILITIES* This includes all utilities: • Electricity, Gas, Water and unlimited Internet* Bond is = two weeks rent. * = (Fair Use Policy) bills capped - please refer to contract agreement. • Minimum stay period is negotiable • All rooms are fully furnished with a bed, bedside table, lamp, desk, chair and wardrobes (Including bed linen and towels - optional) • The rest of the house is fully furnished • We can provide the room un-furnished if required ---- *My Profile* Hello, my name is Bradley. I run and manage multiple professional and student share houses in and around Adelaide. My responsibility is to provide quality living experiences with like-minded young professionals or students in a very safe, fun, comfortable and clean environment. I take pride in my quality houses and housemates. Everything is run legitimately through my family business. Police checks can be provided on request. I also offer a FREE: • Furniture pick-up service from your old house if you have any large items you cant move by yourself. • Pick-up service from the Airport if you pre-book the rooms. ---- • Trusted Flatmates Pro User • Unlimited Internet • New, Modern Home • Professional / Student • Free Furniture Pickup • Free Airport Pickup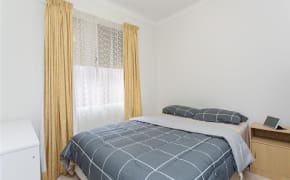 $185 inc
719 m from Brompton
Furnished room in a share house
• Room Available November 24th • $185/w (Single Stay) - INCLUDES ALL UTILITIES* • Bond = 2 weeks • Fully Furnished Rooms and House • Very Clean and Neat • Sharing Bathroom with One Female Only • 5 Minute Walk to Train and Bus Stops • 4 Minute Walk to Foodland • Students / International students most welcome • Professional / Student • Close to Adelaide Uni's • Rooms Freshly Painted Hi, I have a room available in this very clean and neat fully furnished, 3-bedroom house in Ridleyton. You will be sharing this modern and comfortable home with other students. You will share the separate bathroom and toilet with only one the female. Your room will be fully furnished - Including linen and towels etc. (optional) This property is located 5. 5km from the CBD. It is walking distance from multiple public transport options and shopping centre. • 10 minute drive from CBD (5. 5km) • 4 minute walk to a local Foodland (300 metres) • 10 minute walk to the Croydon Railway Station (1000 metres) • 5 minute walk to 'bus stop 13' on Hawker St - North side (500 metres) • 20 minute walk to the Entertainment Centre Stop Tram (1. 9km) then FREE transport into the city. It has a nice courtyard out the back and a single car drive way. There is a ducted heating and cooling air-conditioning. Features include: • Open plan lounge / dining / kitchen • Gorgeous kitchen with all appliances, plenty of cupboard space. • Large laundry • Paved entertaining area out back • Ducted reverse cycle A/C throughout Shared Facilities include: • All kitchen utilities / cooking utensils • Kitchen • Fridge • Dining table • Microwave • Main bathroom with toilet • Laundry • Washing machine ---- Rent is: $185/w (Single Stay) - INCLUDES ALL UTILITIES* Couples + $25/w - INCLUDES ALL UTILITIES* This includes all utilities: • Electricity, Gas, Water and unlimited Internet* Bond is = two weeks rent. * = (Fair Use Policy) bills capped - please refer to contract agreement. • Minimum stay period is negotiable • All rooms are fully furnished with a bed, bedside table, lamp, desk, chair and wardrobes (Including bed linen and towels - optional) • The rest of the house is fully furnished • We can provide the room un-furnished if required ---- *My Profile* Hello, my name is Bradley. I run and manage multiple professional and student share houses in and around Adelaide. My responsibility is to provide quality living experiences with like-minded young professionals or students in a very safe, fun, comfortable and clean environment. I take pride in my quality houses and housemates. Everything is run legitimately through my family business. Police checks can be provided on request. I also offer a FREE: • Furniture pick-up service from your old house if you have any large items you cant move by yourself. • Pick-up service from the Airport if you pre-book the rooms. ---- • Trusted Flatmates Pro User • Unlimited Internet • New, Modern Home • Professional / Student • Free Furniture Pickup • Free Airport Pickup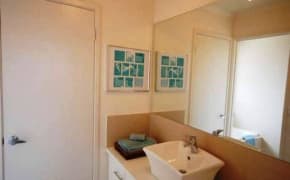 $195 inc
731 m from Brompton
Furnished room in a share house
• Room Available December 14th • $165/w (Single) - INCLUDES ALL UTILITIES* • Neat and clean 'Cosy' size Room • Bond = 2 weeks • Fully Furnished Rooms and House • 5 Minute Walk to Train and Bus Stops • 4 Minute Walk to Foodland • Students / International students most welcome • Professional / Student • Close to Adelaide Uni's Hi, I have a bedroom available in this large 4-bedroom house in Ridleyton. The bedroom is fully furnished with shared bathroom facilities - two toilets and a bathroom with shower and bath. There are a total of three toilets and two bathrooms in the home. Room is fully furnished, including linen and towels etc. (optional) This modern property is located 5.5km from the CBD in a quiet and secure street (William Langman Circuit) surrounded by new homes. It is walking distance from multiple public transport options and shopping centre. • 10 minute drive from CBD (5.5km) • 2 minute walk to a local Foodland (100 metres) • 10 minute walk to the Croydon Railway Station (1000 metres) • 4 minute walk to 'Bus Stop 13' Hawker St - North side (400 metres) • 20 minute walk to the Entertainment Centre Stop Tram (1.9km) then FREE transport into the city. It has a nice courtyard and a single garage. There is a ducted heating and cooling air-conditioning. There is off street parking and space for parking in the drive way. Features include: • TWO Separate lounges / TV rooms • Open plan lounge/dining/kitchen • Gorgeous kitchen with stainless steel appliances, plenty of cupboard space plus dishwasher • Sparkling main bathroom with bath and shower, plus two separate toilets. • Large laundry • Paved entertaining area out back • Ducted reverse cycle A/C throughout • Neutral decor Shared Facilities include: • Dishwasher • All kitchen utilities / cooking utensils • Kitchen • Two Fridges • Dining tables • Microwave • Upstairs / Downstairs Toilet • Upstairs bathroom with shower and bath • Laundry • Washing machine ---- Rent is: $195/w (Single Stay) - INCLUDES ALL UTILITIES* Couples + $30/w - INCLUDES ALL UTILITIES* This includes all utilities: • Electricity, Gas, Water and unlimited Internet* Bond is = two weeks rent. * = (Fair Use Policy) bills capped - please refer to contract agreement. • Minimum stay period is negotiable • All rooms are fully furnished with a bed, bedside table, lamp, desk, chair and wardrobes (Including bed linen and towels - optional) • The rest of the house is fully furnished • We can provide the room un-furnished if required ---- *My Profile* Hello, my name is Bradley. I run and manage multiple professional and student share houses in and around Adelaide. My responsibility is to provide quality living experiences with like-minded young professionals or students in a very safe, fun, comfortable and clean environment. I take pride in my quality houses and housemates. Everything is run legitimately through my family business. Police checks can be provided on request. I also offer a FREE: • Furniture pick-up service from your old house if you have any large items you cant move by yourself. • Pick-up service from the Airport if you pre-book the rooms. ---- • Trusted Flatmates Pro User • Unlimited Internet • New, Modern Home • Professional / Student • Free Furniture Pickup • Free Airport Pickup
$250 inc
748 m from Brompton
Furnished room with ensuite in a share house
• Large Ensuite Room Available November 13th • $250/w (Single Stay) - INCLUDES ALL UTILITIES* • Bond = 2 weeks • Couples Welcome • Fully Furnished Rooms and House • 5 Minute Walk to Train and Bus Stops • 4 Minute Walk to Foodland • Students / International students most welcome • Professional / Student • Close to Adelaide Uni's Hi, I have a large ensuite bedroom available in this large 4-bedroom house in Ridleyton. The bedroom is fully furnished with your own private bathroom, toilet and walk-in wardrobe. This modern property is located 5.5km from the CBD in secure street (Forster Street). It is walking distance from multiple public transport options and shopping centre. • 10 minute drive from CBD (5.5km) • 2 minute walk to a local Foodland (100 metres) • 10 minute walk to the Croydon Railway Station (1000 metres) • 4 minute walk to 'Bus Stop 13' Hawker St - North side (400 metres) • 20 minute walk to the Entertainment Centre Stop Tram (1.9km) then FREE transport into the city. It has a nice courtyard and a single garage. There is a ducted heating and cooling air-conditioning. Features include: • Separate lounge / TV room • Open plan lounge / dining / kitchen • Gorgeous kitchen with all appliances and plenty of cupboard space plus. • Sparkling main bathroom with separate bath and large shower plus separate toilet • Neat laundry • Paved and grassed entertaining area out back • Ducted reverse cycle A/C throughout Shared Facilities include: • All kitchen utilities / cooking utensils • Kitchen • Fridges • Dining table • Microwave • Main bathroom and separate toilet • Laundry • Washing machine ---- Rent is: $250/w (Single Stay) - INCLUDES ALL UTILITIES* Couples + $25/w - INCLUDES ALL UTILITIES* This includes all utilities: • Electricity, Gas, Water and unlimited Internet* Bond is = two weeks rent. * = (Fair Use Policy) bills capped - please refer to contract agreement. • Minimum stay period is negotiable • All rooms are fully furnished with a bed, bedside table, lamp, desk, chair and wardrobes (Including bed linen and towels - optional) • The rest of the house is fully furnished • We can provide the room un-furnished if required ---- *My Profile* Hello, my name is Bradley. I run and manage multiple professional and student share houses in and around Adelaide. My responsibility is to provide quality living experiences with like-minded young professionals or students in a very safe, fun, comfortable and clean environment. I take pride in my quality houses and housemates. Everything is run legitimately through my family business. Police checks can be provided on request. I also offer a FREE: • Furniture pick-up service from your old house if you have any large items you cant move by yourself. • Pick-up service from the Airport if you pre-book the rooms. ---- • Trusted Flatmates Pro User • Unlimited Internet • New, Modern Home • Professional / Student • Free Furniture Pickup • Free Airport Pickup
$185 inc
770 m from Brompton
Furnished room in a share house
• Room Available November 12th • $185/w - INCLUDES ALL UTILITIES* • Bond = 2 weeks • Couples Welcome • Fully Furnished Rooms and House • 5 Minute Walk to Train and Bus Stops • 4 Minute Walk to Foodland • Students / International students most welcome • Professional / Student • Close to Adelaide Uni's Hi, I have a room available in this fully furnished, 3-bedroom house in Ridleyton. You will share the separate bathroom and toilet with ONLY ONE other person. Your room will be fully furnished - Including linen and towels etc. (optional) This modern property is located 5.5km from the CBD in secure street (Forster Street). It is walking distance from multiple public transport options and shopping centre. • 10 minute drive from CBD (5.5km) • 2 minute walk to a local Foodland (100 metres) • 10 minute walk to the Croydon Railway Station (1000 metres) • 4 minute walk to 'Bus Stop 13' Hawker St - North side (400 metres) • 20 minute walk to the Entertainment Centre Stop Tram (1.9km) then FREE transport into the city. It has a nice courtyard and a single garage. There is a ducted heating and cooling air-conditioning. Features include: • Separate lounge / TV room • Open plan lounge / dining / kitchen • Gorgeous kitchen with all appliances and plenty of cupboard space plus. • Sparkling main bathroom with separate bath and large shower plus separate toilet • Neat laundry • Paved and grassed entertaining area out back • Ducted reverse cycle A/C throughout Shared Facilities include: • All kitchen utilities / cooking utensils • Kitchen • Fridges • Dining table • Microwave • Main bathroom and separate toilet • Laundry • Washing machine ---- Rent is: $185/w (Single Stay) - INCLUDES ALL UTILITIES* Couples + $25/w - INCLUDES ALL UTILITIES* This includes all utilities: • Electricity, Gas, Water and unlimited Internet* Bond is = two weeks rent. * = (Fair Use Policy) bills capped - please refer to contract agreement. • Minimum stay period is negotiable • All rooms are fully furnished with a bed, bedside table, lamp, desk, chair and wardrobes (Including bed linen and towels - optional) • The rest of the house is fully furnished • We can provide the room un-furnished if required ---- *My Profile* Hello, my name is Bradley. I run and manage multiple professional and student share houses in and around Adelaide. My responsibility is to provide quality living experiences with like-minded young professionals or students in a very safe, fun, comfortable and clean environment. I take pride in my quality houses and housemates. Everything is run legitimately through my family business. Police checks can be provided on request. I also offer a FREE: • Furniture pick-up service from your old house if you have any large items you cant move by yourself. • Pick-up service from the Airport if you pre-book the rooms. ---- • Trusted Flatmates Pro User • Unlimited Internet • New, Modern Home • Professional / Student • Free Furniture Pickup • Free Airport Pickup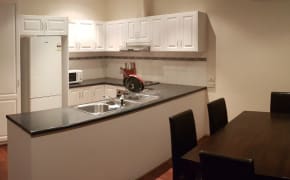 $185 inc
802 m from Brompton
Furnished room in a share house
• Room Available November 14th • $185/w - INCLUDES ALL UTILITIES* • Female room • Bond = 2 weeks • Couples Welcome • Fully Furnished Rooms and House • 5 Minute Walk to Train and Bus Stops • 4 Minute Walk to Foodland • Students / International students most welcome • Professional / Student • Close to Adelaide Uni's Hi, I have a room available in this fully furnished, 3-bedroom house in Ridleyton. You will share the separate bathroom and toilet with ONLY ONE other female. Your room will be fully furnished - Including linen and towels etc. (optional) This modern property is located 5.5km from the CBD in secure street (Forster Street). It is walking distance from multiple public transport options and shopping centre. • 10 minute drive from CBD (5.5km) • 2 minute walk to a local Foodland (100 metres) • 10 minute walk to the Croydon Railway Station (1000 metres) • 4 minute walk to 'Bus Stop 13' Hawker St - North side (400 metres) • 20 minute walk to the Entertainment Centre Stop Tram (1.9km) then FREE transport into the city. It has a nice courtyard and a single garage. There is a ducted heating and cooling air-conditioning. Features include: • Separate lounge / TV room • Open plan lounge / dining / kitchen • Gorgeous kitchen with all appliances and plenty of cupboard space plus. • Sparkling main bathroom with separate bath and large shower plus separate toilet • Neat laundry • Paved and grassed entertaining area out back • Ducted reverse cycle A/C throughout Shared Facilities include: • All kitchen utilities / cooking utensils • Kitchen • Fridges • Dining table • Microwave • Main bathroom and separate toilet • Laundry • Washing machine ---- Rent is: $185/w (Single Stay) - INCLUDES ALL UTILITIES* Couples + $25/w - INCLUDES ALL UTILITIES* This includes all utilities: • Electricity, Gas, Water and unlimited Internet* Bond is = two weeks rent. * = (Fair Use Policy) bills capped - please refer to contract agreement. • Minimum stay period is negotiable • All rooms are fully furnished with a bed, bedside table, lamp, desk, chair and wardrobes (Including bed linen and towels - optional) • The rest of the house is fully furnished • We can provide the room un-furnished if required ---- *My Profile* Hello, my name is Bradley. I run and manage multiple professional and student share houses in and around Adelaide. My responsibility is to provide quality living experiences with like-minded young professionals or students in a very safe, fun, comfortable and clean environment. I take pride in my quality houses and housemates. Everything is run legitimately through my family business. Police checks can be provided on request. I also offer a FREE: • Furniture pick-up service from your old house if you have any large items you cant move by yourself. • Pick-up service from the Airport if you pre-book the rooms. ---- • Trusted Flatmates Pro User • Unlimited Internet • New, Modern Home • Professional / Student • Free Furniture Pickup • Free Airport Pickup
$190 inc
818 m from Brompton
Furnished room in a share house
• Large Room Available December • $190/w (Single) - INCLUDES ALL UTILITIES* • Bond = 2 weeks • Full Furnished Room • Very Large Luxurious Home • 3 Separate Large Living Areas • Free Fast Cable Internet • Free Furniture Pickup • Free Airport Pickup • 5 Minute Walk to Train and Bus Stops • 5 Minute Walk to Foodland • Students / International Students Most Welcome Hi, I have a large bedroom available in my luxurious large house in Ridleyton. The bedroom is fully furnished with shared bathroom facilities - two toilets and a bathroom with shower, spa and double sink vanity arrangement. We are very friendly 'mature' young professionals / students - Some of us are studying, while other are working full time. We often have dinners together in our large dinning areas, consisting of cuisines around the world as we have housemates from Germany, Malaysia, Columbia, China, Australia, Singapore and You? - We are looking for similar minded housemates, professional, relaxed. This is not a party house. There is a total of 4 toilets and 3 bathrooms in the house. Your room will be fully furnished - Queen size bed, desk, chair, lamp, draws, large builtin wardrobe - Including linen and towels etc. (optional) This property is located only 5.5km from the CBD. It is walking distance from multiple public transport options and shopping centres. You will be sharing this large and comfortable home with other young 'mature' working professional and students. • 10 minute drive from CBD (5. 5 km) • 2 minute walk to a local Foodland (100 metres) • 10 minute walk to the Croydon Railway Station (1000 metres) • 4 minute walk to "Bus Stop 13' Hawker St - North side (400 metres) • 20 minute walk to the Entertainment Centre Tram stop, then FREE transport into the city. There is fully ducted heating and cooling air-conditioning. Features include: • THREE Large separate lounges / TV rooms • Open plan lounge/dining/kitchen • Gorgeous kitchen with all appliances, plenty of cupboard space. • Sparkling main bathroom with spa and double sink vanity arrangement, plus two separate toilets. • Large laundry • Paved entertaining area out back • Ducted reverse cycle A/C throughout Shared Facilities include: • Dishwasher • All kitchen utilities / cooking utensils • Kitchen • Three Fridges • Dining tables • Microwave • Upstairs / Downstairs Toilets • Upstairs bathroom with shower and Spa • Laundry • Washing machine ---- Rent is: $190/w (Single Stay) - INCLUDES ALL UTILITIES* Couples + $25/w - INCLUDES ALL UTILITIES* This includes all utilities: • Electricity, Gas, Water and unlimited Internet* Bond is = two weeks rent. * = (Fair Use Policy) bills capped - please refer to contract agreement. • Minimum stay period is negotiable • All rooms are fully furnished with a bed, bedside table, lamp, desk, chair and wardrobes (Including bed linen and towels - optional) • The rest of the house is fully furnished • We can provide the room un-furnished if required ---- *My Profile* Hello, my name is Bradley. I run and manage multiple professional and student share houses in and around Adelaide. My responsibility is to provide quality living experiences with like-minded young professionals or students in a very safe, fun, comfortable and clean environment. I take pride in my quality houses and housemates. Everything is run legitimately through my family business. Police checks can be provided on request. I also offer a FREE: • Furniture pick-up service from your old house if you have any large items you cant move by yourself. • Pick-up service from the Airport if you pre-book the rooms. ---- • Trusted Flatmates Pro User • Luxurious Home • Unlimited Fast Cable Internet • New, Modern Home • Professional / Student • Free Furniture Pickup • Free Airport Pickup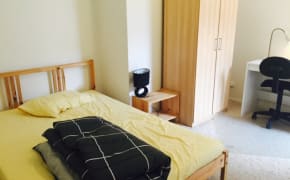 $185 inc
824 m from Brompton
Furnished room in a share house
• Room Available November 13th • $185/w - INCLUDES ALL UTILITIES* • Bond = 2 weeks • Fully Furnished Rooms and House • 5 Minute Walk to Train and Bus Stops • 4 Minute Walk to Foodland • Students / International students most welcome • Professional / Student • Close to Adelaide Uni's Hi, I have a room available in this fully furnished, 3-bedroom house in Ridleyton. You will share the separate bathroom and toilet with ONLY ONE other room. Your room will be fully furnished - Including linen and towels etc. (optional) The house is down Robert Forest Court, Ridleyton - a no through road, so this means no traffic and is very safe and secure. It is walking distance from multiple public transport options and shopping centre. • 10 minute drive from CBD (5.5km) • 2 minute walk to a local Foodland (100 metres) • 10 minute walk to the Croydon Railway Station (1000 metres) • 4 minute walk to 'Bus Stop 13' Hawker St - North side (400 metres) • 20 minute walk to the Entertainment Centre Stop Tram (1.9km) then FREE transport into the city. It has a nice courtyard and a single garage. There is a ducted heating and cooling air-conditioning. Features include: • Separate lounge / TV room • Open plan lounge / dining / kitchen • Gorgeous kitchen with all appliances and plenty of cupboard space plus. • Sparkling main bathroom with separate bath and large shower plus separate toilet • Neat laundry • Paved and grassed entertaining area out back • Ducted reverse cycle A/C throughout Shared Facilities include: • All kitchen utilities / cooking utensils • Kitchen • Fridge • Dining table • Microwave • Main bathroom and separate toilet • Laundry • Washing machine ---- Rent is: $185/w (Single Stay) - INCLUDES ALL UTILITIES* Couples + $25/w - INCLUDES ALL UTILITIES* This includes all utilities: • Electricity, Gas, Water and unlimited Internet* Bond is = two weeks rent. * = (Fair Use Policy) bills capped - please refer to contract agreement. • Minimum stay period is negotiable • All rooms are fully furnished with a bed, bedside table, lamp, desk, chair and wardrobes (Including bed linen and towels - optional) • The rest of the house is fully furnished • We can provide the room un-furnished if required ---- *My Profile* Hello, my name is Bradley. I run and manage multiple professional and student share houses in and around Adelaide. My responsibility is to provide quality living experiences with like-minded young professionals or students in a very safe, fun, comfortable and clean environment. I take pride in my quality houses and housemates. Everything is run legitimately through my family business. Police checks can be provided on request. I also offer a FREE: • Furniture pick-up service from your old house if you have any large items you cant move by yourself. • Pick-up service from the Airport if you pre-book the rooms. ---- • Trusted Flatmates Pro User • Unlimited Internet • New, Modern Home • Professional / Student • Free Furniture Pickup • Free Airport Pickup