How to break up with your flatmate and still be friends
by Flatmates Team
In an ideal world, we'd all find the perfect flatmates and settle in for a few years of hassle-free living.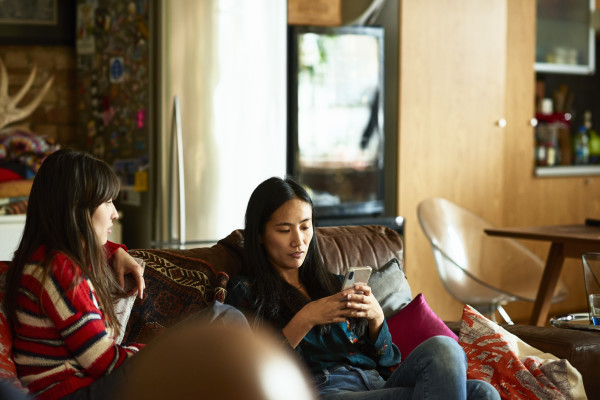 Source: Getty Images
But sometimes things don't work out. And that's OK.
Maybe you're just not the right fit for each other, or perhaps they've got some habits that you just can't live with. Either way, you're going to need to 'break up' with them and move out,
If you want to remain friends with them when you do go your separate ways, the following strategies can help.
Do it early
In general, you'll know things aren't going to work out between you and your flatmate long before you finally pull the plug.
So why wait until the relationship has deteriorated past the point of no return?
If remaining as flatmates for any length of time is likely to ruin the friendship, don't wait around to find out. Make the call, move out and move on, and you'll have a much better chance of ending things on good terms with your roomie.
Protecting the friendship
It's one of the oldest pieces of advice in the book: always try to avoid giving bad news without some sort of silver lining.
Some flatmates can take your moving out as a slap in the face, so wrapping it in a message about wanting to protect the friendship can be a good way to water it down.
Explaining that their friendship is more important to you than living together can help soften the news and give you a better chance of maintaining the relationship after you're gone.
Stay in touch
Just because you're moving out, doesn't mean you have to become strangers.
After you've given notice and made arrangements to move out, or even once you've made the move, a quick catch-up or the occasional text message can make all the difference in ensuring you remain on good terms.
Even invite them around for a drink at your new place – it's far less awkward than them inviting you back to the house you've just moved out of.
Remember, your former housemate will probably receive some of your mail in the coming months, and you may still need to contact them for other house-related matters, so it's worth putting in the effort to keep them onside.
Gift them something
Does your new house already have some items that you won't need to bring across from your current one? Does it already have a fridge or a TV that's better than the one you bought two years ago for the house you're about to leave?
Why not offer your flatmates some of those items that you won't need at your new digs, or make them a 'mates rates' offer to buy them from you cheaply.
Moving house is a hassle, so being able to leave some of your possessions exactly where they are, rather than trying to offload them on Gumtree or load them into a truck, will save you plenty of time and energy, as well as finishing things on a positive note with your flatmates.
Done something that would make your flatmate break up with you? Get it off your chest and confess for your chance to win a cleaner for a year to make amends. To enter and for full terms