Adulting is HARD, especially when you're share housing and have to remain social, eat good food, pay your rent, do your chores, water your plants, catch up with friends, get good grades, drink water, call your mum and pay for everything.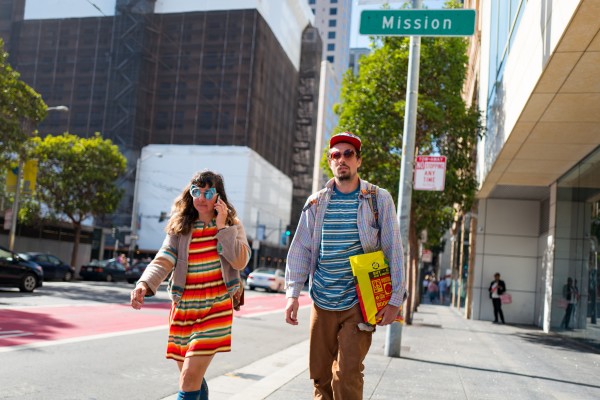 We've all been in a situation where money is tight. You might be at uni and struggling to balance your part-time job with your torts reading or the end of JobKeeper may have stretched the funds. You might be broke and not in the mood to ask your older sibling for a bail out AGAIN or you could just be frugal and like to save where you can . Whatever your vice, we've compiled a list of our fave things to do when your pockets (or your will to empty them) are dry.
Gym Trial Fiend
Did you know most gyms give out a free gym trial? This can be anywhere from one day to two weeks. If you're clever, you can try out all of the gyms in your local area, then all the gyms near your work. Combine this with all the gyms dotted along your commute and you should be able to get a solid couple of months free. Depending on your level of frugality, you can extend your trial area and you won't be paying for your gym for a long time.

Con: You have to get good at coming up with excuses as to why you don't want to sign up. Speaking from experience "I found the fit clientele intimidating," won't cut it.
Market Scoundrel
Do you know how good your local market is? Not only is the food cheap, but you're supporting small business by shopping local. If there comes a day when you're fanging for a feed but have $3.75 left in your bank until pay day, head to the deli section. Go through the stores and try all of their tastings and you'll have a free lunch in no time. Hit the market an hour before closing and you'll find that all of the fruit and veg is really cheap. We're talking a kilo of apples for $1 or a bag of soup veggies for 50 cents.
Free Uni BBQs
Every uni has free food days and if you get to know which day yours is on, you can score yourself a free lunch and dinner. Most offer a barbecue of some description with vegan and vego options available. All unis have discount partners with food retailers nearby, so head to your local student union and ask for the hot tips on where to go. They may even have some vouchers to hand out.
Ditch the PT
Biking really is the best form of transport. It's often quicker than public transport, you don't get stuck in traffic, you get fit, your legs get ripped and it's free. With public transport in Vic alone heading up to $8.90 a day, cycling is a sure way to save on some cash.

Note: New trends are emerging with electric scooters and skateboards becoming a popular mode of travel. Whatever floats your boat.
Phone Plan Floater
Don't get locked into a contract when sim-only plans are dominating the market. Vodafone is usually the cheaper of the three big guys but new players are emerging with Aldi Sim and Amaysim, who offer cheap plans with big gigs. Amaysim uses Optus' network and Aldi has been looped in with top dog Telstra. All you have to do is bring your phone. Most of these plans are 12 months only and you can keep your number, so at the end of the year if you find a cheaper deal with more data, you can just swap.

Note: Aldi currently have a $25 plan for 20GB.
Subscription Savers
Our 2019 NSAS found that 46% of you share your streaming services with your flatmates, but if you're not one of these clever cookies, cut back on those subscriptions girl! If you have Spotify, Netflix, Stan and Hayu (you need your Kardashian fix we get it), you could be paying up to $50 a month in entertainment. Decide which accounts you actually use and then split the accounts with your flatmates. You can all pay for one each and share the passwords.
Parkhound Hound
Does your apartment come with a car space that you're not using? Did you know you can rent out your car space and make sweet sweet coin off that empty concrete slab? Our friends at Park Hound will give you all the info you need to rent out your spare car spot. You could earn up to $4200 a year! Where our hound hustlers at?
From Stresso to Nespresso
Want to catch up with your mates for coffee but the thought of forking out $4.50 for a double-shot-skinny-soy-latte is giving you nightmares? Head to your nearest Nespresso store, normally in the city or large shopping centres. They offer free tastings (a solid shot) of all of their coffee flavours. Extra points if you bump into George.

Note: You have to be strategic and ensure you don't get served by the same member of staff if you're a returning customer.
For Generation Rent, we understand that sometimes you need to sacrifice a few of life's luxuries to be able to afford to live in your favourite suburb. We hope these saving tips can help you along the journey. For more tips on how to save, check out our blog on how sharing can save you money.
We've partnered with Parkhound to help you keep your car safe or to make a bit more bank. If you need a park or want to rent out your spare spot, say hello to our friends at Parkhound. Sharing (in all forms) is caring!