If something is too good to be true then it usually is. Living rent free in the heart of Brunswick? You gotta be joking! But thanks to our charity partners, home-share scenarios are becoming more and more common, making free inner-city living not just a dream but a reality.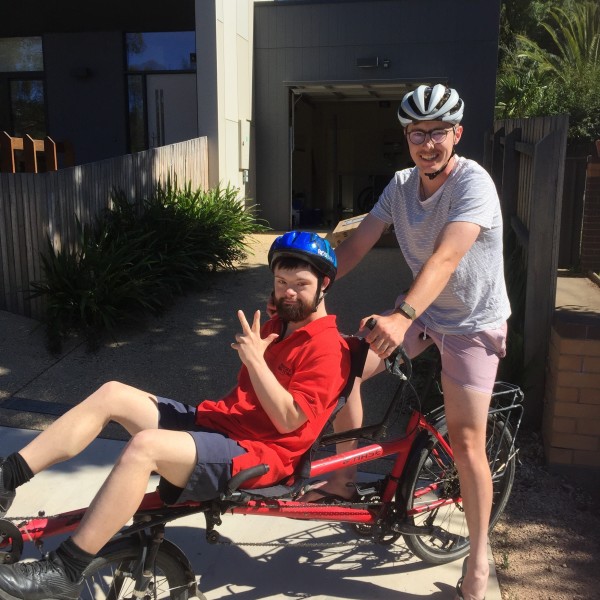 Ned and Nic who have been matched by Bridge It. Photo taken by Ian Lillington
Living in a share house can be great fun, but sometimes living in your dream suburb just isn't possible with high rents and costs of living, especially on a casual wage. If you're studying or struggling to pay the rent, are caring and enjoying helping others, then a home sharing scenario could be for you.
Home share scenarios include matching a house holder (the person who owns or leases the house) and a home sharer (the flatmate moving in) in a co-living agreement. Rent is drastically reduced or free for the home sharer in exchange for about ten hours of work a week around the house. Work can include companionship (playing games and making cups of tea), doing the groceries, gardening or odd jobs around the house. House holders can be elderly members, people living with a disability or homeowners/lease holders who wish to provide someone in need with a place to cal home. This Brunswick home is just one example of a home share scenario.
Common home share scenarios:
House holders:
- An elderly house holder is matched with a sharer so they can continue living independently in their home.
- A person living with a disability is matched with a sharer so they can continue living independently in their home.

Home sharers
- A sharer without a current address is matched with a householder.
- An asylum seeker or refugee is matched with a householder.
- A person or family escaping domestic violence are matched with a house holder.
- A young person or student who needs to move to a new city for uni is matched with a householder.
Flatmates Charity Partner Bridge It understands that for some people – like those living with a disability, young people or those seeking asylum – the process of finding a safe, comfortable and welcoming home can be complex. "That's where Bridge It can come in – we help make the process of finding a home and housemate easy and dignified. We believe that where and how you live should be choice, rather than the result of your circumstances," Bridge It's CEO Carla Raynes said. For more on Bridge It, head to their website.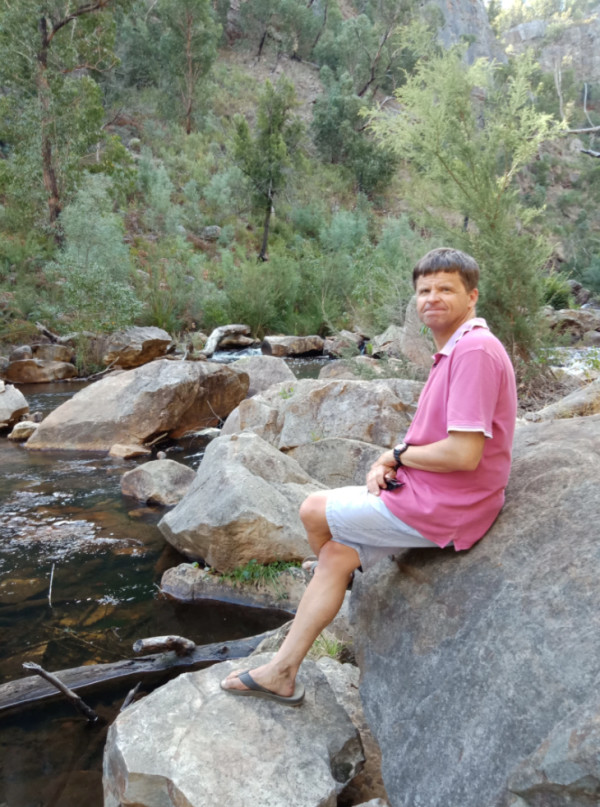 Scott has partnered with Home Share Melbourne and is looking for a new home sharer to join him in his Warrandyte home
Another charity using our site is Holdsworth Homeshare who operate in Sydney. Holdsworth connects older people living alone in their own home with a younger person that is happy to provide companionship and support, in return for affordable, safe accommodation.
"This mutually beneficial arrangement enables an older home owner to remain in their own home with an increased level of safety, security and wellbeing. The younger sharer has access to safe and affordable housing close to work or study, and companionship." Holdworth's Christie Duong said.
Both Holdsworth and Bridge It facilitate the matching process to ensure compatibility, conduct police and safety checks and help to build an agreement between the parties. All matches will have a case worker available to both the owner and the sharer throughout their time together to support their wellbeing and provide safeguards.
If you're keen to get involved, check out some Holdsworth and Home Share Melbourne listings on Flatmates.com.au.