Uni is fun but it's even more fun when you can walk home from class via the pub. But all of this comes at a cost. Should you get a room right near campus and pay a premium or one further away with cheaper rent? Let's discuss.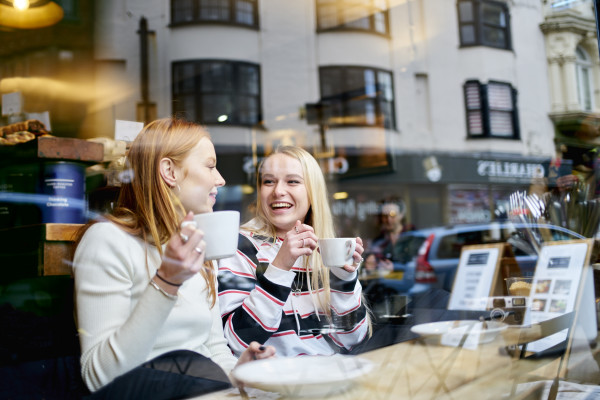 Justin Lambert
Choosing a place to live while you're a student can get complicated, especially when you factor in class timetables, work commitments, and opportunities to hang out with friends — not to mention the all-important budget.
Well, we're here to help you weigh up all the pros and cons before you choose. We've also weaved in the cheapest and most expensive university suburbs for each capital city. All of these suburbs are guaranteed within a 3km radius of a major university campus. So what are you waiting for? Get studying our tips below.
It's easier to find like-minded flatmates
The fact is that most suburbs surrounding unis and TAFEs tend to be popular with students. That can make it much easier to find great flatmates who really get where you're at. It can also make the process of getting a room quicker and simpler than in suburbs filled with families, professionals and full-time workers who might have different schedules and priorities than you.
Melbourne
| | |
| --- | --- |
| Most expensive: | Australian Catholic University, East Melbourne ($320pw) |
| Least expensive: | La Trobe University, Rosanna ($152pw) |
You'll get more sleep
Without a long commute to campus, you'll be able to roll out of bed a lot later, and let's face it: that's a major win in the hectic life of any student! More time to snooze will help you make the most of your waking hours, whether that involves putting in some extra time on that epic group assignment (ugh), or taking the late shift at work (ka-ching!).
Sydney
| | |
| --- | --- |
| Most expensive: | Charles Sturt University (Manly Campus), Manly ($375pw) |
| Least expensive: | University of Western Sydney, Rosehill ($200pw) |
You'll save money on food and transport
Oh sure, anyone can bring their lunch from home, but how many students can zip home at lunchtime to whip up a quick brain-feeding feast — and be back in time for afternoon class? Only those who live near campus, that's who! Living near campus also means you have lower (or no) public transport fares to pay and/or no need to own a car. Think how much you'll save!
Adelaide
| | |
| --- | --- |
| Most expensive: | University of South Australia, Kent Town ($235pw) |
| Least expensive: | Flinders University, Seacombe Gardens ($179pw) |
You can study wherever it suits you
Need space from your flatmates to study for exams? If you live near campus, the quiet room in the library is always on hand. Or, if you focus better in your own cosy room with some mood-boosting beats, you can easily cruise home in between classes. Flexibility is the rule when you live right near school.
Brisbane
…and so can your mates
When you rent near campus, it's a no-brainer to invite your buddies back for a study sesh, or just to hang out. It really is a whole lot easier to forge new friendships outside the classroom, and your home's bound to be more relaxed — not to mention quieter — than the uni cafe or bar. Who knows? Your place might even become a regular hangout for your besties before long.
Perth
| | |
| --- | --- |
| Most expensive: | Edith Cowan University, Mount Lawley ($250pw) |
| Least expensive: | Curtin University, Wilson ($150pw) |
You can walk home from the uni pub
If you're the type who likes to unwind with a few mates at the uni pub after class, living near campus literally means living near the pub. Forget waiting for Ubers, begging friends for a lift, or planning your social life around public transport: you can stroll home whenever it suits you. It's convenient, convivial and cost-effective. What more could you ask for?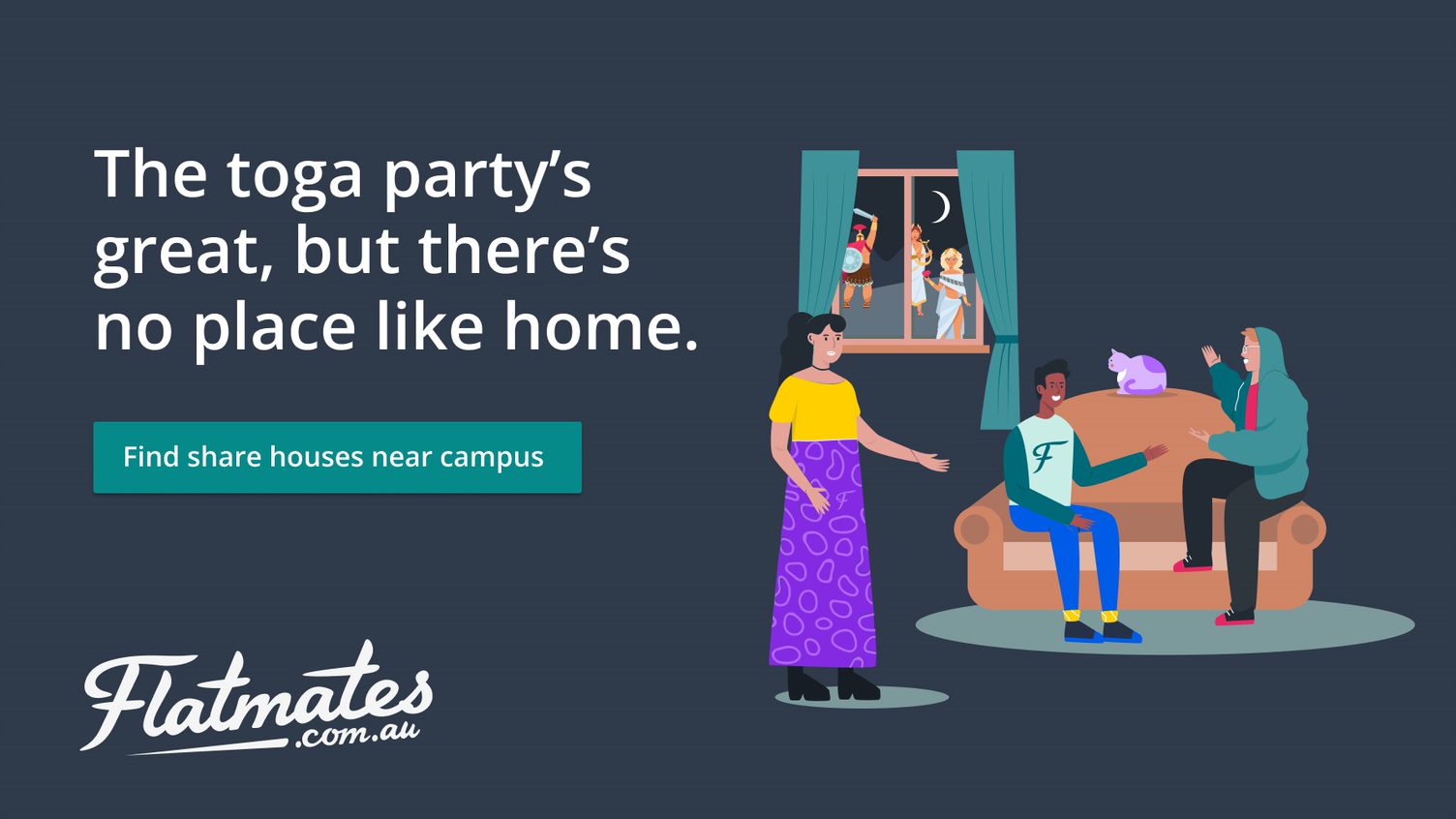 Hobart
| | |
| --- | --- |
| Most expensive: | University of Tasmania, Sandy Bay ($265pw) |
| Least expensive: | University of Tasmania, Battery Point ($179pw) |
You'll get fitter
Live near campus and you'll likely find it's quicker to ride, skate or walk to class than use public transport. If you're not already doing that, you'll get fitter without even trying, but as a bonus, you'll probably find it easier to focus in those early morning classes, too. You might even notice that your sleep and mood improve. Hello, better health!
Canberra
| | |
| --- | --- |
| Most expensive: | Australian National University, Canberra CBD ($330pw) |
| Least expensive: | University of Canberra, Bruce ($200pw) |
You can get the #campuslyfe experience without living on campus
Your TAFE or uni days won't last forever, and most institutions make a real effort to involve students in on-campus activities, groups, and events long after O Week is over. The closer you live to campus, the more you'll get to enjoy all that good stuff. You'll make more great friends and memories in the process, too — trust us!
Darwin
| | |
| --- | --- |
| Most expensive: | Charles Darwin University, Nightcliff ($246pw) |
| Least expensive: | Charles Darwin University, Wagaman ($200pw) |
Your uni wasn't listed above? Never fear! Check out out value my room tool which will show you the average price for your desired suburb and how many people are currently looking vs rooms available. If those prices still seem a little high, we've also got our cheaper suburb finder, which shows you even cheaper suburbs nearby to your dream burb. Happy hunting!