Then vs. now: how technology changed the share house
on 17 December 2015 by Aaron
Along with technology, share homes are evolving.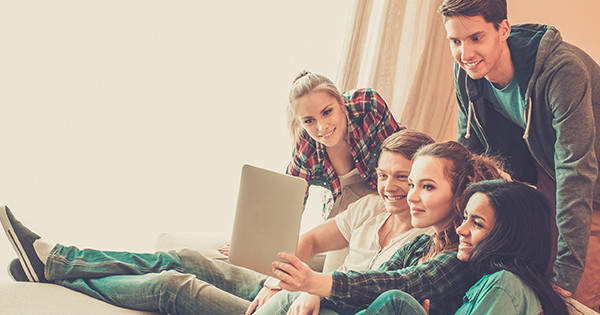 Then, it was a simpler time with landline phones, flatmate agencies and coloured sticky-notes called a Post-it. Now, it's all high-tech, with bill-splitting apps, instant communication and the all-consuming internet.
For better or worse, here are some of the changes.
Newspapers and agencies vs. the Internet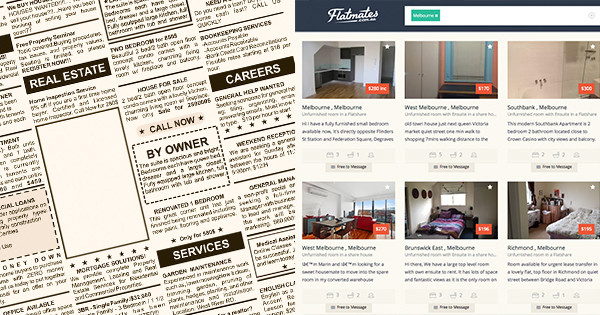 Then, you would call up the local newspaper to take out an ad, with the biggest struggle trying to keep your printed listing to less than four lines. This was then followed by sitting next to your phone (the one attached to the wall) and waiting for people to call up about the room. Viewings were essentially a lucky-dip and you had no idea who was turning up. Alternatively, if you had a few extra dollars, you could pay an agency to find you a new flatmate.
Now, you can post your listing online in a matter of seconds and start receiving applicants when convenient. You can also suss out who's looking, thanks to handy online profiles, prior to inviting your potential forever-flatmate over for an inspection.
The Post-it note vs Snapchat.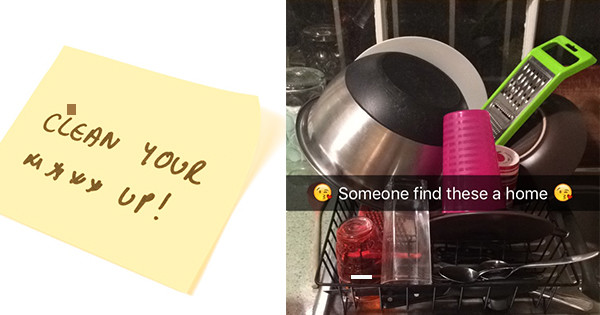 Then, you would leave colourful sticky notes around the house reminding your flatmates that dishes don't live in the sink, toilet rolls don't change themselves and that the leftover pizza is yours. It was the weapon of choice for any conflict avoiding flatmate, who had just ~had enough~.
Now, you send picture messages to your flatmates via Snapchat reminding them how to change that toilet roll, where the bin lives or perhaps a sweeping cinematic shot of all-the-shit-they-left-in-the-kitchen-last-night. You add emojis to each one, just to remind your flatmates you still love them despite their shortfalls.
Bills on the fridge vs. Splitwise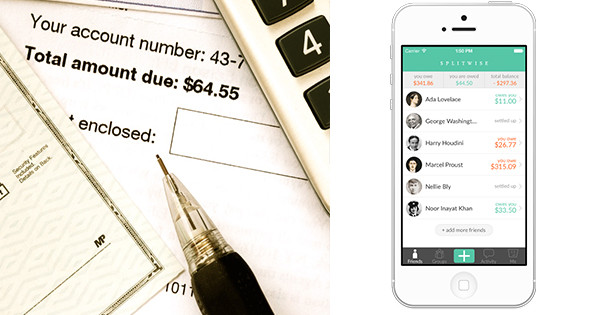 Then, your fridge would be covered in bills ready to be split manually between flatmates. To pay, one flatmate would have to trek down to the post-office (cash in hand) or post a cheque directly to the company. If you were an organised home, a joint bank account would be set up to cover rent and bills, which each flatmate would pay into.
Now, you and your flatmates can send rent money to one another simply by texting. Bills are also a thing of the past thanks to bill management apps —such as Splitwise— that will calculate, split and track payments. Today, that trek to the post-office or local branch has been surpassed by just a few clicks of a mouse.
Video stores vs. video streaming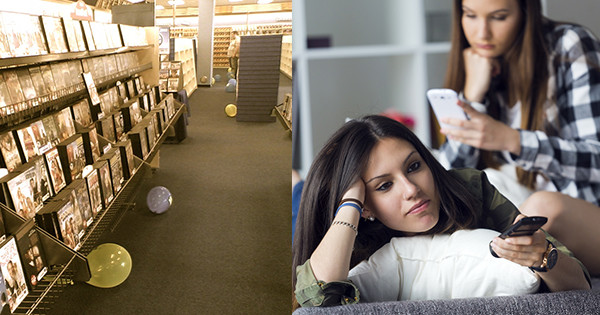 Left: Tracy the astonishing Flickr CC BY-SA 2.0
Just as video killed the radio star, Netflix and Apple TV killed hours spent walking up and down aisles at Blockbuster.
Then, it was a whole afternoon activity, heading over to the video store and pacing between wooden shelves picking up and putting back new releases. Essentially judging movies on their covers and nothing else. Then you and your flatmates actually made the time to sit and watch everything before they were due back—lest you return late and experience the wrath of fees.
Now, you and your flatmates sit on the couch for hours sifting through an infinite catalogue of movies, tv shows and documentaries—only to end up watching Archer for the umpteenth time this year.
Home cooked house dinner vs. Menulog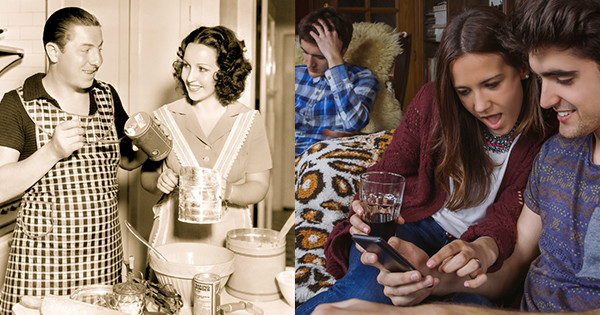 Then, you and your flatmates would have slaved away in the kitchen for hours lovingly preparing a house dinner. Everyone would eat the same meal, which would most likely be a half-baked attempt of something Mum used to make. Following this was the agonising clean up of the monstrous mess made in the kitchen; dishwashers being rarer than unicorns.
Now, you and your flatmates whip out your phones to order something exotic from Menulog. No more catering to different tastes or requirements, as each house member picks their own menu item. Delivered in handy vessels (read: take away containers), consumption and cleanup also became a simpler process.
Whiteboard vs. Facebook Group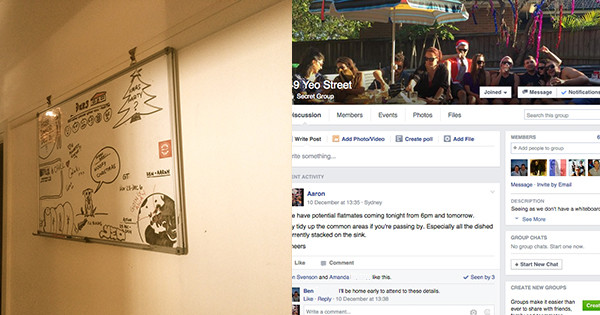 Then, you would have a large whiteboard (or chalkboard) that would adorn your hallway. It displayed all of the important information about the home such as cleaning, bin night, the next house gathering and perhaps even everyone's holidays. The all knowing whiteboard was the tool that kept the flatmates up to date and in check.
Now, you and your flatmates keep up to date with recent happenings through private Facebook groups. It allows everyone to be connected; sharing information that is instantly available no matter where each member is. It also allows for posting in jokes that the rest of your friends just won't get. While the whiteboard may still have its place in the hall, it is now predominantly covered in expletives and drawings of phalli.