Victorians, the Golden Age of renting is soon upon us. That gorgeous little Dachshund that your future-self has been waiting for is now possible in your share house, as new tenancy laws are making it easier for renters and sharers to call their house a home.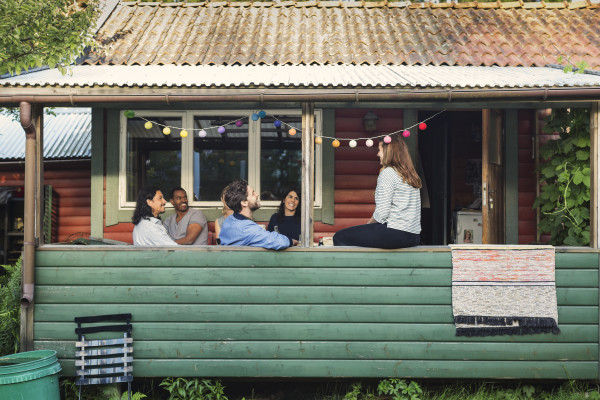 After many delays due to the pandemic, from March 29th, a new set of tenancy reforms are coming to play in Vic. These changes will give renters greater autonomy over their home and will ensure houses are up to a minimum standard of safety and liveability. Some people are thrilled about the news and the new-found independence that is to come for our community. Others are worried these changes will increase rents and bonds and make the cost of living in Melbourne's already competitive housing market, even higher.

Whilst you can catch the full breakdown of changes here, we've summarised the most relevant changes to our Flatmates community below:
Before you move in
Fixed price in, rental bids out
Landlords have to set a fixed rental price and are banned from inviting higher bids on their properties. With fifty percent of our community living in a share house because they can't afford to live on their own, this is a big stress relief.
You get all the deets upfront
Before you sign the dotted line, your landlord needs to let you know if their house is on the market or if they're planning on moving soon.
Too late to discriminate
Your landlord/property manager can't discriminate against your age, gender or disability. If you need disability modifications in your home, your LL needs to pay for these modifications (ramp access, bathroom modifications etc).
One month total for rent and bond
Rest easy! Your bond can now only be a total of one month's rent and you only need to pay one month of rent in advance. This should hopefully help being beaten out of a property because someone else offered to pay 6 months of advanced rent.
Get it in writing
If your rental agreement is only verbal (as is the way for 25% of our community) or if a formal agreement is not available with your current home, you can apply to VCAT to get this in writing, if you wish.
Living in a rental
Pets!
You can now have your pet and eat it too. But for real, if your landlord doesn't want your pet on premises, they must have written confirmation from VCAT telling you no.
Rent increases
Only once every 12 months. And if this isn't specified in your rental agreement, you can attest it.
Rental minimum standards
Your rental has to be up to a liveable minimum standard. This means your property must have doors with locks, vermin proof bins, adequate ventilation, functioning facilities; toilets, bathroom, kitchen and laundry facilities. Your house must be structurally sound (not falling apart), have windows and window coverings (curtain/blinds), adequate lighting and heating and it must be free from mould and dampness.
Urgent repairs updated
No more vermin! Your landlord needs to take you seriously when you say the house has termites, or mice or whatever gross thing lives in your house's walls. This also includes repairs on mould and damp, air conditioning and smoke alarms.
It's reno time
Change your house up! Hang pictures on the wall without fear your bond won't be returned. For more on what you can change, check the full list here.
Leaving a rental
Legit reason needed to say sayonara
Your LL can no longer just come in and say "Bye Felicia!" They must give you a legitimate reason to break a lease early. If not, you can take this up with VCAT.
Warning: you can get kicked out of your home in 14 days if you make significant damage to the property. So keep your parties hole-in-the-wall free and you should be fine.
If you live in a rooming house
Fixed-term for rooming house
Your bond can now be 28 days' rent and if you wish to move out, you need to give the operator 14 days' notice.
Rooming house minimum standards
Your room must have at least two power points and every rooming house must have one set of laundry machines (washing/drying/sink) per 12 people.
Other changes
Where my data at?
Renters are entitled to a free copy of their personal information listed on a renter database and you're able to request this once every 12 months.
What are you thoughts on the new changes? Loving the new found freedom and protection or worried that these changes will lead to more expensive rent for Vic? Let us know!