Hey there, international student. It's been a long while. How are you doin'?! From December 15, international student visa holders who are fully vaccinated with an approved vaccine are able to travel to Australia without need to hotel quarantine. Here's all you need to know.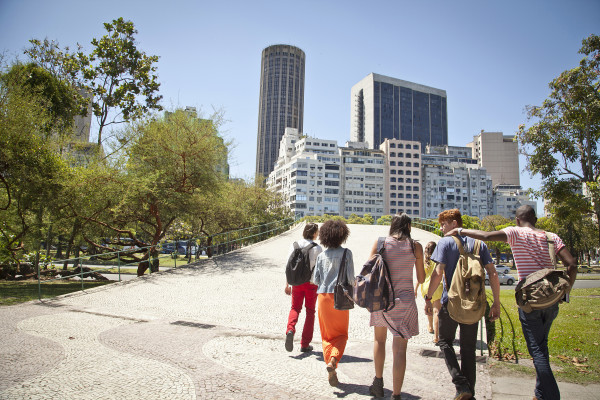 JAG Images
Whether you're missing your international student friends or you're an international student who's been locked out from Australia while we've been locked down, we've got some good news. You are now (finally) able to touch down again on our golden shores!
Unless, that is, you or your friend hails from a country that is restricted at the moment due to the Omicron variant.
Keep in mind that Australia's Federal and various state governments have a range of forms and requirements (including PCR testing) you'll need to complete in order to be permitted in at the border and avoid penalties after you arrive.
So, what about international students who aren't fully vaccinated? The various states and territories are submitting specific International Student Arrival Plans to the Federal Government to show how they will handle returning students.
With all that said, here's our state-by-state breakdown on when — and how — you can return to study in Australia, under current planning.
State by state guide to Australia's state borders reopening for international students
New South Wales

The first flight carrying returning students was scheduled to land in Sydney on December 6, and another is due just in time for Christmas, on December 24. That plan hasn't changed, and all students returning under it will need to be fully vaccinated with a TGA-approved vaccine.
From December 15th, the Federal Government's easing of restrictions for international students will apply across NSW. But, due to Omicron, returning students must get a COVID-19 PCR (nose and throat) test and self-isolate at their accommodation or place of residence for at least 72 hours after arriving.
More information — including details for those who don't meet the Federal requirements for quarantine-free travel to Australia — is available on the Study Sydney website.
Queensland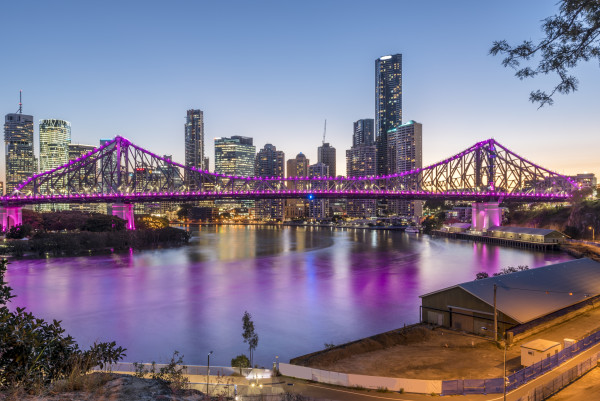 The Queensland Government has been working to get Queenslanders vaccinated, but the state isn't at a 90% vaccination rate yet. That means that while the Federal Government is easing travel restrictions into the country on December 15, Queensland has some extra requirements in place beyond that date for international arrivals — including 14 days of hotel quarantine. See the details of Queensland's Covid-19 plan.
The plan is that when the state reaches a 90% vaccination rate, those requirements will end. Broader provisions for students who don't meet the requirements for unrestricted return to Queensland are also being prepared. See more on the Study Queensland.
Victoria


Victoria's approach to returning students is similar to that of NSW: the Federal Government guidelines apply, so if you're fully vaccinated and hold a student visa, you'll be allowed into the state without the need for hotel quarantine from December 15.
That said, you will need to get a PCR test within 24 hours of arrival and quarantine in a safe place, isolated from others, for 72 hours after you touch down (hotel quarantine is available to those who can't find other places to isolate). You'll also need a second PCR test between days 5 and 7 of your arrival,
For detailed information about returning to Victoria, see the Victorian Coronavirus website.
South Australia

If you're fully vaccinated with a TGA-approved vaccine, you'll be able to return to South Australia without quarantining as soon as the state reaches a 90% vaccination rate, which is expected to occur in late December this year, or early January.
Between December 15, when Australia's international borders reopen to vaccinated visa holders, and the point where SA's 90% vaccination rate is reached, you will need to quarantine in a hotel for 14 days on arrival. See details of how you'll have to quarantine on the SA Government's Covid-19 website.
And for all information relating to student returns, see the Study Adelaide website.
Northern Territory

Like some other states, the NT has pushed out the date on which people who are fully vaccinated with an approved vaccine can enter the territory without an exemption or quarantining in a hotel to December 20.
There are a number of restrictions on where you can travel to within the NT immediately after you return, so see the NT's Covid-19 website for full details.
Tasmania

Tasmania is still preparing plans for welcoming international students after December 15, according to the Study Tasmania website.
Currently the state has no information on exactly when their state borders will reopen to students, or how, but stay tuned.
Western Australia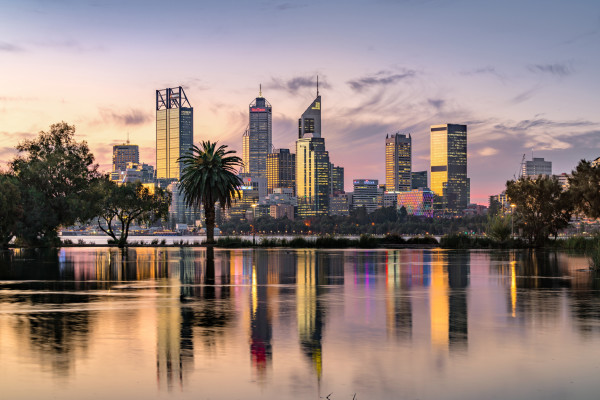 WA's population isn't expected to reach a 90% vaccination rate until late January next year. That means restrictions on international student entries are still in place until the state opens its borders on February 5th.
Once the restrictions lift, fully vaccinated students will be able to return without exemptions and quarantining, while unvaccinated people will need to complete (and pay for!) hotel quarantine. See full details on WA's Safe Transition Plan here.
ACT

If you're wanting to study in the ACT, you'll be able to do so from the start of the 2022 academic year — and without quarantine, so long as you're fully vaccinated.
Not much information for returning students is available on the ACT government's websites, so keep your eyes on the Study Canberra site, and stay in touch with your educational institution.
We can't wait for international students to come back to our shores. If you need some advice on where to go once you're here, check out our guide on living in and moving to Australia.
This information was up to date at the time of writing on December 13th 2021.