Renters finally have the good news they've been waiting for. On Sunday night, the government announced a moratorium on evictions for the next six months.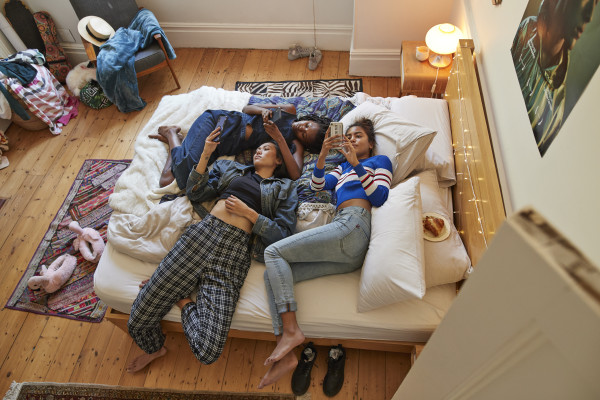 Social media is flooded with stories of tenants unable to pay rent, and landlords being cruel or kind almost in equal measure. In the midst of a pandemic and mass unemployment, it's getting really crazy out there.
So what's the story with this moratorium? How do you ask for a rent reduction if you need it?
Lost work to COVID-19? You can't be evicted in the next six months
The Government is clear on this: if you can't pay rent because of COVID-19, you can't be evicted.
The exact words were: "National Cabinet agreed to a moratorium on evictions over the next six months for commercial and residential tenancies in financial distress who are unable to meet their commitments due to the impact of coronavirus."
So renters can rest easy on that front, at least. Whatever havoc COVID-19 wreaks on your work and income, you won't be kicked out in the foreseeable future.
But what if your landlord had already started proceedings to evict you for some other reason? While we're still waiting on details of how the eviction moratorium will work, your best bet for information on issues like this is your state authority. Check the below links for updates on your state's response to the rent and COVID-19.
New South Wales
Victoria
Queensland
Western Australia
South Australia
Northern Territory
Australian Capital Territory
Tasmania

Contact your agent early
If like so many others, your household income has evaporated over the last few weeks, let your agent or landlord know now.
Don't wait until the rent's due to tell them you can't pay.
Applications for any of the government's coronavirus benefits are likely to take time to process, and some of the payments will only hit our bank accounts after certain waiting times or "reporting periods" have passed.
But that's not the only delay you might face. Whatever new arrangement you and your landlord agree on, you'll likely need to sign an amended rental agreement before it can take effect.
So let your agent know about any change in income as soon as you can — and in writing — so they can kick off negotiations with your landlord a.s.a.p.
Remember to CC everyone who's on the lease in the email too.
Don't expect free rent
The government's COVID-19 income support measures are intended to keep the economy moving. That includes helping tenants pay rent, so that your landlord in turn can repay a mortgage on the property, or pay their own way through the coming months.
Sure, some landlords may be able to claim insurance for missed rental payments, but others won't. It all depends on whether they have insurance, and if they do, what kind of policy they took out.
So don't presume your landlord can afford to give you free rent. If you can, ask for a rent reduction rather than a rent-free period.
Talk finances with your flatmates
In share houses across Australia, some tenants have lost work, while others in the same household haven't. Whatever's going on at your place, talk with your housemates about how a possible rent reduction will play out between you.
For example, if one person's income isn't affected, they might continue to pay the same amount of rent they've always paid, passing on the rental savings to the housemates who have lost income.
Or, perhaps you'll decide to split whatever reduction you get equally among all the renters at your place. Maybe, if you were paying rent on a percentage basis depending on what you earned, you'll continue to do that with the reduced rent.
Whatever you decide, work to find an agreement that suits everyone at your address.
Stick together!
Self-isolation is stressful in itself. Add unemployment to the mix, and you, like thousands of share houses around the country, might have some challenging times ahead.
So it's important to support your housemates who lose work and to seek support if you're one of those who suddenly find themselves without income.
It's harder when we're already self-isolating, but life will definitely be better if we can stick together. If you need to talk to someone, Beyond Blue have set up a separate service to help people who are dealing with anxiety or depression specifically caused or brought on by COVID-19.